Branchless Banking: Clicks to Replace Bricks
Published on 05 May, 2020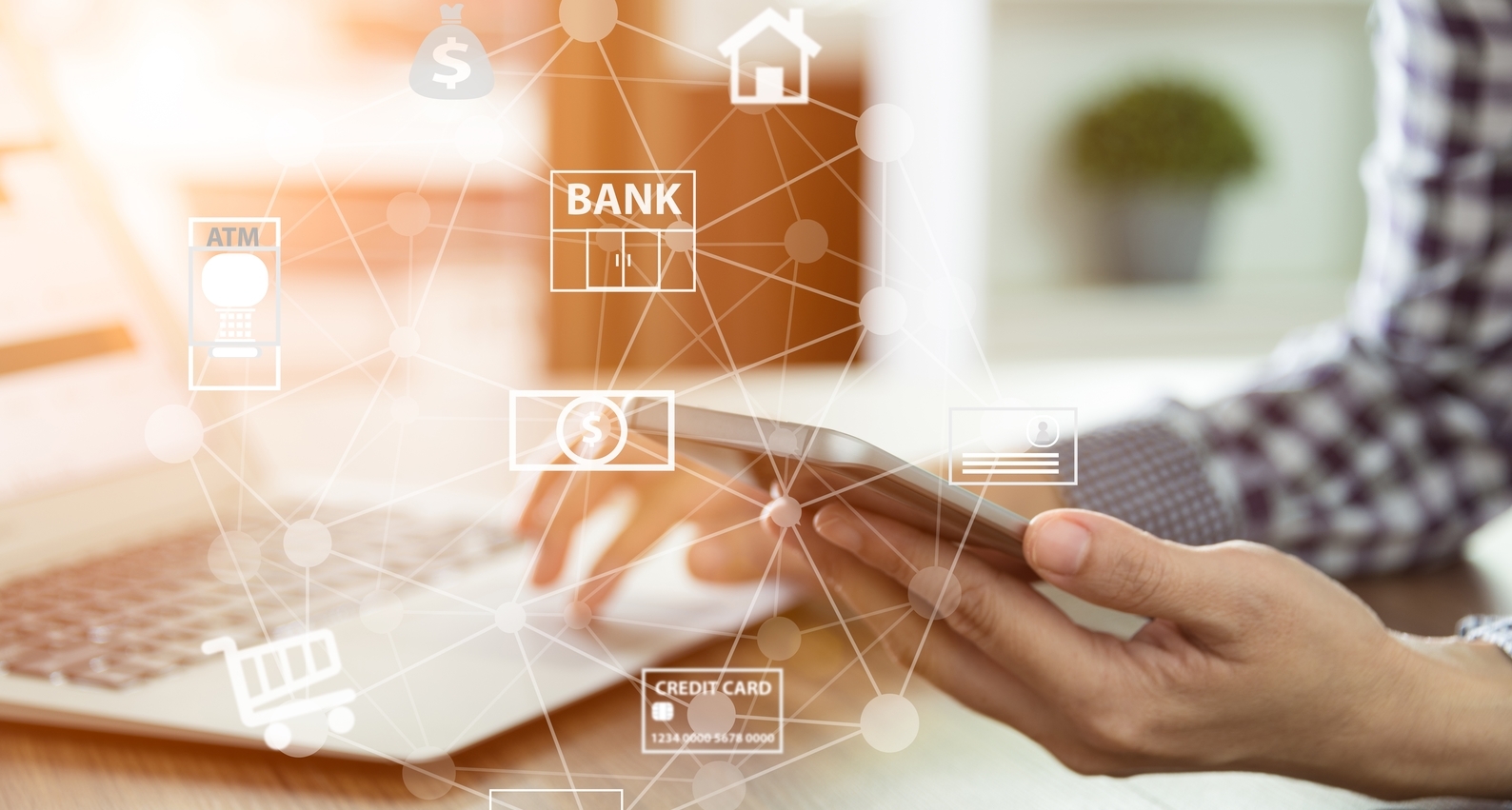 The fear of contracting COVID-19 and the associated quarantine measures have been keeping customers away from bank branches, and this trend is expected to continue for the foreseeable future. The lockdown scenario worldwide is pushing customers more towards online banking and to becoming net savvy. As customers become more comfortable in managing finances digitally, are bank branches doomed to become altogether redundant when the pandemic ends? Will bank branches be a thing of the past?
We think YES!
Early Entry, But Staggered Evolution
The concept of branchless banking started way back in 1989, with First Direct, a UK bank, which launched the concept of 'telephone banking'. However, after this innovation, the evolution of branchless banking was quite slow for a couple of decades; traditional banking continued to dominate this space. In the 2010s, the face of banking changed with the introduction of financial technology (Fintech) companies and digital financial products. Online banking progressed rapidly. The greater penetration rate of Internet coverage and smartphones aided this growth and the demand for online banking products thus increased. Some banks explored the option of going completely digital and thus closed down their branches. The outbreak of COVID-19 at the start of 2020 has now led to a surge in the demand for digital banking and presented an opportunity for banks to go branchless.
Pandemic Boosts Alternatives to Traditional Banking
As COVID-19 cases increase across the globe, alternatives to in-person banking and physical exchanges are becoming a necessity. The World Health Organization (WHO) recommends contactless payments and avoid banknotes in one of its directives to decelerate the spread of the pandemic. The US Centers for Disease Control and Prevention (CDC) recommends that individuals stay six feet away from each other to maintain social distancing.
As pandemic affects more countries, banks worldwide are encouraging the use of alternatives to in-person banking and branch visits. New digital products are being launched to aid this initiative and ensure uninterrupted banking services for customers. For instance, Singapore's DBS created a template for branchless banking after it had to evacuate 300 employees when one of them tested positive for the Coronavirus. The bank has now digitized 11 financing processes, such as instant interbank fund transfers for business accounts. Another example involves India's ICICI Bank launching ICICIStack, a set of nearly 500 digital banking services and APIs.
To maintain social distancing, customers too demand alternatives to in-person banking. Jason Blick, CEO of EQIBank (a branchless bank headquartered in Dominica), says the bank has seen a tremendous surge in new account openings during the quarantine period. In the US, the use of mobile banking has increased by 50% since the start of the pandemic. Customer demands have fueled the entirely digital, 24/7 banking system, which is set to drive the demand for branchless banking.
So, What Attracts Customers to Branchless Banking?
Branchless banks appeal largely to the tech-savvy, young, or unbanked population. These banks identify gaps, problems, or pain points of traditional bank offerings and engineer a product or service that plugs this gap, thus attracting customers.
In addition to the convenience of banking from any place, any time, customers have access to a suite of digital products and services.
Branchless banks provide an attractive savings account rate. In the US, they offer a rate of 1.50% on savings account, compared to the 0.01–0.07% offered by traditional banks. Other key features that attract customers to branchless banking are the zero maintenance fees and mass customization of bill payments. In the latter feature, customers can select from a range of billers on the app instead of a fixed set of billers that the traditional bank would support.
By automating processes, branchless banks offer quick services to customers. People can open accounts or apply for mortgages through quick sign-up forms and automated credit checks. There is no tedious paperwork involved or long queues for application. Additionally, chatbots deployed in branchless banks can offer a range of advisory services, which can be availed 24/7, thus eliminating the need to wait for banking hours in the traditional format.
Customers thus get a variety of services at their fingertips that they can avail at their convenience.
How Can Banks Become Branchless?
The main requirements to offer branchless banking services are a banking license, technology partners, and digital offerings.
Banking License
Banks or start-ups use one of the following three business models:
Start-ups procure an independent banking license and initiate services.
They can seek to partner with an existing bank and operate as its subsidiary.
Traditional banks can expand their digital footprint and slowly reduce the number of branches.
Technology Partners
Technology and digitization are the basis of branchless banking. Banks or financial services start-ups should leverage Fintech services and banking technology by partnering with multiple specialized vendors. Banks can thus focus on core banking activities such as customer acquisition and leave the back-end technology to experts in the field. An example of this is Monzo. The bank integrated the capabilities of Stripe to process online payments; Heroku and Amazon Web Services for their cloud platforms; and TransferWise for international payments; while its core team focused on customer acquisition.
Targeted Products
Branchless banks offer a select set of products initially, instead of an entire suite. This is primarily due to the costs associated with maintaining each product. A popular product that has attracted customers worldwide is the basic savings account that offers a better rate than the traditional banks. Branchless banks can leverage this product to develop customer base. Some other well-received offerings from branchless banks are loans and overdrafts, insurance, trading products, and savings accounts for businesses.
As an example, Monzo initially offered only savings accounts and a few other services, such as requesting money from other users and splitting bills. It later moved on to offer overdrafts and international bank transfers as products, while simultaneously increasing the suite of services to include instant freezing of Monzo cards through its app. The bank went on to add more products eventually as its customer base increased.
Branchless Banking: Is it the Future of Banking Industry?
Yes it is!
Going branchless would benefit banks in multiple ways. They could save approximately 50% in costs such as lease, salaries, and overheads. Also, branchless banks are known to have a better efficiency ratio of about 30% compared to 50–80% of traditional banks.
We expect 40% of the banks worldwide to go branchless in the next five years (the current rate is less than 10%). Of this transformation, 30% would be due to existing traditional banks migrating to the branchless model; the rest would be from new and existing branchless banks.
While developed countries will be at the forefront of promoting branchless banking, we expect a significant shift in emerging markets such as India, countries in sub-Saharan Africa, Eastern Europe, and Latin America. We also expect banks globally to start promoting less-used digital products, such as account opening, lending, and electronic check deposits, going forward, while the more widely used banking products, such as money transfers and bill payments, will continue to grow.
Branchless banking is the future of global banking. There will be many more digital-only banks and conventional banks will shut branches to save costs. Meanwhile, fintech and banking technology vendors will be big beneficiaries of this entire change.