Air Purification Devices – A Growing Business
Published on 08 Jun, 2021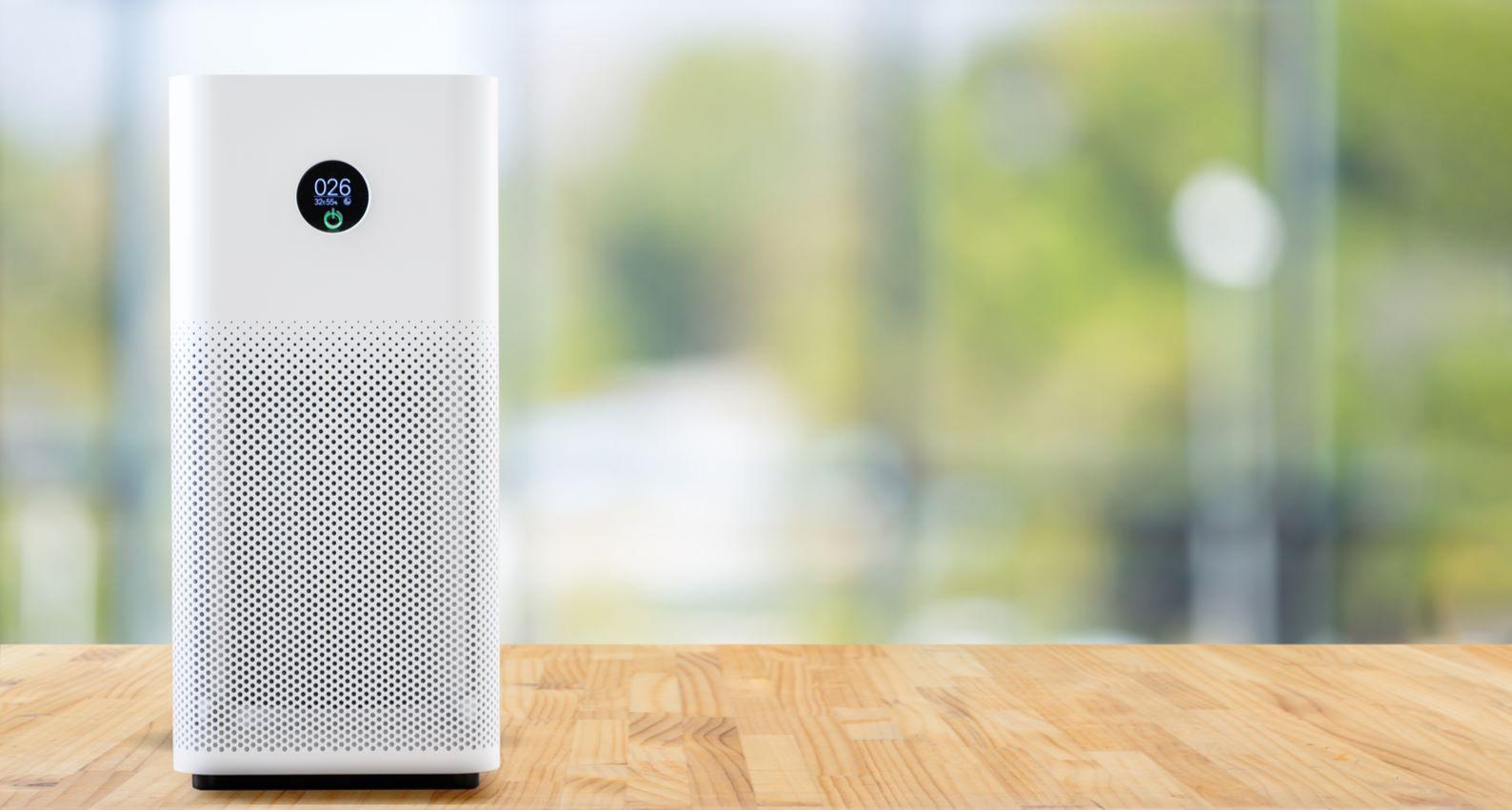 Amid the growing threat of air pollution, demand for air purification devices has increased. While these devices have been around for some time, new technologies and innovations in this sector have facilitated their upgrade for higher efficiency and effectiveness. The outlook for the sector is positive in the light of its growth potential.
Environmental degradation and climate change are a menace and pose a threat globally. Rising air, water and land pollution is a key contributor to global warming, making way for natural disasters. Nations are increasingly recognizing climate change as a global challenge and coming together to address it.
Air pollution has increased rapidly over the past few decades and is a major hazard to public health. Data provided by the World Health Organisation (WHO) at the 2018 UN Climate Change Conference shows that 9 out of 10 people in the world breathe air which is highly polluted and that air pollution is accountable for approximately 7 million deaths occur annually.
Regulations across the globe
Various laws have been introduced in countries to control air pollution. Governing bodies internationally have formulated stringent rules for industries as well as individuals.
The Paris agreement on global climate change, signed in 2015, addresses all types of environmental pollution and has set targets for various countries to reign in pollution levels. The core objective of the agreement is to reduce global greenhouse gas emissions significantly to limit the rise in temperature globally which is proving to be catastrophic.
Need for air purification devices
Millions of people die prematurely due to diseases from household air pollution caused by the use solid fuels and kerosene for cooking purposes. The second contributor to air pollution is the use of fossil fuels for power, transport or heating which adds to outdoor air pollution.
Governments across nations are working to curb air pollution by introducing and implementing stringent regulations for industries and automobiles. Standards for indoor air quality have also been set. Plus, air pollution control campaigns are undertaken globally to improve the quality of air in public places and residential areas. These initiatives have led to growth in the air purifier industry.
Air purification devices
Air purification devices are designed to purify indoor air by removing particulates and pollutants and, consequently, improve the air quality. The global market, estimated at USD10.67 billion in 2020, is expected to expand at a CAGR of 10% from 2021 to 2028. Air purifiers are required almost everywhere: at home, in manufacturing facilities/at industrial setups, healthcare facilities, restaurants, and other commercial and retail spaces.
As airborne diseases increase and pollution levels rise in urban areas, the need for these devices is growing. Increasing awareness regarding environment protection and sustainability, growing health consciousness, and rising disposable income are the factors driving growth in this market. Demand for devices is alike in developed countries as well as in emerging economies.
Advantages of air purification devices

Clean the air – The most obvious benefit of using an air purification device is that it improves the air quality indoors. It cleanses the air of pollutants harmful to health.
Lessen dirt – As an air purification device traps most pollutants, it also keeps the indoor area clean and germ-free. This reduces the need to do dusting.
Ensure wellbeing – A clean environment alleviates stress and is conducive to overall wellbeing.
Eliminate odors – Some air purification devices also eliminate stenches and odors.
Technologies in the market
Air purification technologies fall under two main categories:
Fitted with filters – Prefilters, high efficiency particulate air (HEPA), activated carbon, washable filters
Filterless – Air ionisers, ozone generators, electrostatic precipitators, ultraviolet germicidal irradiation, photocalytic oxidisation (PCO) and thermodynamic sterilization
Currently, HEPA purifiers dominate the global air purifier market, accounting for almost 40% of revenues. However, HEPA filters also have certain disadvantages. They cannot successfully trap gases, fumes, chemicals and odors. Furthermore, they are costly to buy as well as to maintain. Despite this, these are estimated to remain a significant contributor to the market.
Technologies such as activated carbon and ozone-based purifiers are gaining traction as an alternative to address the shortcomings of HEPA filters. Other advanced technologies generating interest are PCO and ultraviolet germicidal purifiers.
The major players in the global air purifier market are:
Daikin Industries
Panasonic
Gree Electric Appliances
Samsung Electronics
LG Electronics
Samsung
Future trends
The air purification devices industry is growing and prospects seem good. Growth in smart homes, rise in government regulations to monitor indoor air quality, and increase in healthcare awareness would boost the air purifier market. This has prompted almost all leading brands in the air purifier market to increase R&D activities. Various innovations are underway, such as wearable air purifiers, plant-based air purifiers, aesthetically designed purifiers, built-in purifiers and nanofibers. Growing awareness among consumers regarding air purification due to the pandemic is an added opportunity for air purifier companies to create more sophisticated products that would rake in higher revenues.