3D Printing in Dentistry: Challenges and Solutions
Published on 07 Dec, 2022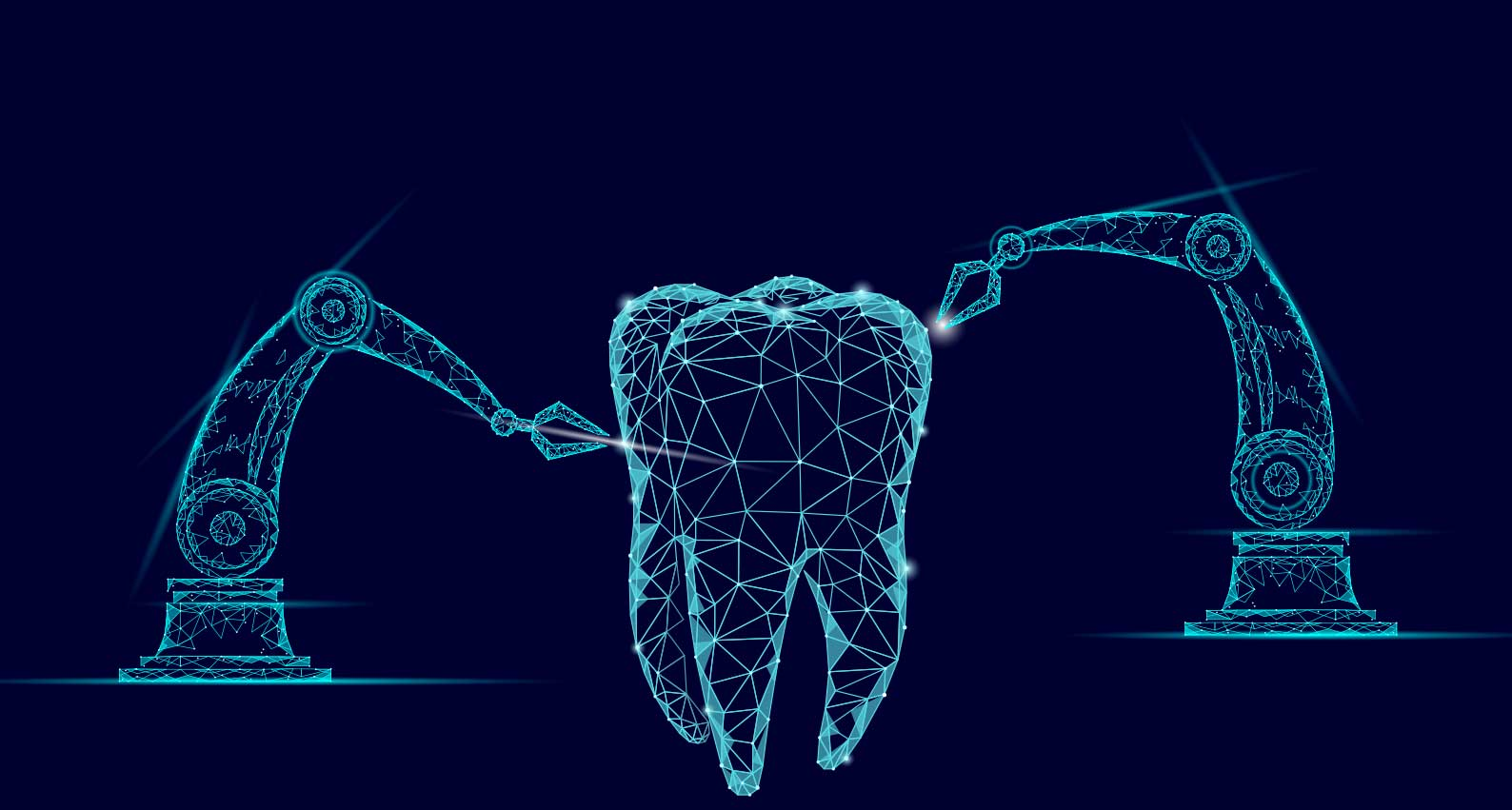 3D printing in dentistry is seeing increased adoption due to its many advantages, but certain associated challenges hinder the wide-scale implementation of the technology. However, solutions are being developed to overcome these challenges and enable 3D to transform dentistry and help people get a beautiful smile.
3D printing is an innovative manufacturing approach that creates an object by building it one layer at a time and adding multiple layers to complete the structure. It is also known as additive manufacturing and rapid prototyping. This technology has disrupted various industries such as aerospace, automotive, robotics, manufacturing, and education. The medical industry, including dentistry, is leveraging 3D imaging technologies as inputs to enable 3D printing.
Though 3D printing was introduced three decades ago, its application in dentistry has expanded only in recent years. The growing need for customized dental products is facilitating greater commercialization of printing systems and further boosting their demand. Consequently, the 3D printed dental product market is estimated to touch USD930 million by the end of 2025.
Some of the possible applications of 3D printing in dentistry are as follows:
Dental implants – 3D printing can be used to create accurate crowns and replacements faster and cost effectively. It shortens turnaround time and enables patients to get good quality prosthetics that fit perfectly. These are also called digital dentures.
Personal protective equipment (PPE) – Dentists need PPE to protect against infection while performing dental procedures. The PPE kit usually consists of face masks, gloves, face shields, and protective clothing (e.g., reusable or disposable lab coats, gowns, and jackets). Dentists can also elect to create their own PPE if supply is limited or a customized output is desired.
Surgical guide – Dental surgeries are conducted for issues related to the tooth, mucosa, and bone. With 3D printing, surgical guides for these processes can be quickly created at minimal material cost.
Challenges
1. Liquid resin – High-quality liquid resin is used to make dentistry products. The US needs the local health authority's approval stamp, which may not be available in all regions and thus restrict resin availability. However, this issue can be addressed by building a strong global supply chain network for resins, ensuring these meet the quality specifications and requirements of the local health authority.
Research is also underway on alternatives that can provide the same quality and strength as liquid resin but are more readily available. For instance, polymers are emerging as a strong alternative material. Chemical company Evonik has introduced an implant-grade PEEK filament that fulfills dental surgical implant specifications. Andaltec, a Spanish research center, is also developing active polymers for use in the 3D printing of medical devices.
2. Unclear regulations – Regulations on 3D printing differ across countries. In the US, the FDA regulates the materials used for 3D printing but not the printers. Hence, there is a need for clear-cut, standard regulations to monitor treatments undertaken via this process. This would help establish certain guidelines and protocols.
As 3D printing in dentistry would fall under treatment at a point of care (PoC) facility, it may not be covered under the already existing FDA regulations. The FDA remains undecided about the best way to regulate PoC printing centers, although it has started collaborating with stakeholders to develop a regulatory framework. This can act as a foundation for other regions to devise the most appropriate regulations for ensuring the correct use of technology to benefit those in need without misusing it. Moreover, government bodies must coordinate with doctors and medical device manufacturers to understand the requirement and set guidelines.
3. Unskilled staff – Though 3D printing has been around for three decades, it is constantly evolving. The printers have become more sophisticated. Therefore, users need to upskill to properly handle the equipment and materials and prep the patients. Investing in scaling up the staff's technical skill set is always a smart idea. It can also improve the quality of patient care and help staff adapt to newer technological advancements faster. Training firms can also be employed to provide the necessary training.
Several consortia could be established in select geographies, which would help educate the dentist as well as the technical and administrative staff. In addition, 3D printing companies can raise awareness about popular technologies through mass media and advertising, and gradually make them more individualized.
4. Dentist/patient confidence – Another factor obstructing large-scale adoption is doctors' low level of confidence in 3D printing. While the technique is slowly gaining acceptance, not all dentists are convinced of its various advantages and are hesitant to use it. Their lack of faith is reflected in their patients as well. This can only be overcome by spreading knowledge about the process and encouraging referrals to dentists using this technique. Patient testimonials should also be circulated to raise awareness.
5. Supply chain modifications – Dental products were traditionally manufactured by dental organizations, which would then be distributed to end-users such as dentists, patients, and dental laboratories. The incorporation of 3D printing techniques has led to modifications in the flow of the products and raw materials, and may result in a more distributed or decentralized production. Clinics and laboratories would now have the flexibility to print products such as dental prosthetics. Although this may increase the cost per dental unit produced, storage or stocking would be reduced as the products are supplied in real-time. As a result, the overall cost of inventory management and supply chain would be decreased. In terms of decentralization, labs can ensure their 3D printed products go through stringent quality checks and other quality control procedures to guarantee the highest quality of services to customers.
3D printing is here to stay. While there are challenges linked to it, solutions are already being developed to tackle them.