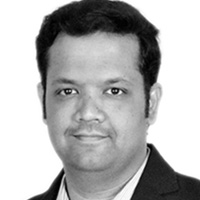 Ritesh Rawal
Chief Financial Officer
Recognized as one of India's Top 100 CFOs, Ritesh has rich experience of managing the entire spectrum of finance and accounts, from day-to-day operations to strategic initiatives, including Mergers & Acquisitions.
Before joining Aranca as its head of finance, Ritesh worked with Boston Analytics as its vice president of finance, administration and IT functions. Earlier, he has worked with Ipsos India, responsible for all the support functions of the organization in his capacity as the CFO and a member of the Board of Directors for the company. During this tenure, he was also awarded as the Best CFO in Asia within Ipsos Group.
© , Aranca. All rights reserved.
United States | United Kingdom | China | India | Dubai | KSA | Japan