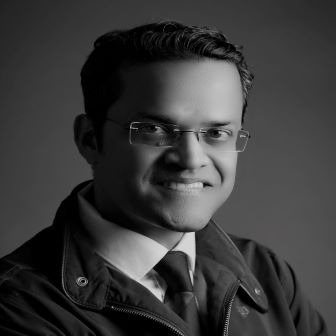 Kevin Menezes
Head - Publications
A seasoned professional with 20+ years of experience in the print, e-learning and financial domains, Kevin has a track record of delivering high-quality content, harnessing cross-functional synergies, and successfully leading teams to create innovative and impactful solutions that drive growth. Kevin played a vital role in setting up and growing Aranca's Publications division from scratch by bringing to play the right blend of interdisciplinary skills, methodologies and best practices.
Prior to Aranca, Kevin worked with leading publishing houses such as Navhind Times, Business Standard, where among other things he developed a syndicated supplement for Financial Times, London, and Tata Interactive, where he developed learning solutions in the education, banking, financial services verticals for clients such as Oracle and McGraw-Hill.
An alumnus of Don Bosco Institute of Technology, Kevin has a passion for outstanding content and a burning desire to tell stories that resonate and inspire.
© , Aranca. All rights reserved.
United States | United Kingdom | China | India | Dubai | KSA | Japan