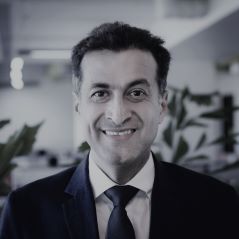 Bharat Ramnani, ACA
Head - Valuation & Financial Advisory
Bharat is the Practice Leader of Valuation Advisory Services at Aranca. Since joining the firm in 2006, he has been instrumental in building and growing the firm's valuation business. He is currently focused on positioning Aranca's brand as a pre-eminent global financial advisor to mid-market companies and emerging growth businesses across new age economy sectors including technology, internet and healthcare. Bharat is passionate about building teams of expert professionals to create exceptional client experiences and creating a network of Aranca promoters in the market ecosystem.
His experience of over 13 years encompasses diverse valuation advisory assignments including M&A, IPO, corporate restructurings, complex securities, tax and financial reporting. Before Aranca, Bharat worked with RAK Ceramics in the Middle East where he managed the corporate finance function including debt syndication, treasury and business reviews.
Bharat has authored several articles on valuation issues that are published in reputed journals including TechCrunch, National Venture Capital Associations (NVCA) and Business Valuation Resources. Bharat is an accredited member in Business Valuation from American Society of Appraisers and is a qualified Chartered Accountant (CPA equivalent in India)
© , Aranca. All rights reserved.
United States | United Kingdom | China | India | Dubai | KSA | Japan