Supplier Diversity — Are You Benchmarking Correctly?
Published on 11 Jul, 2016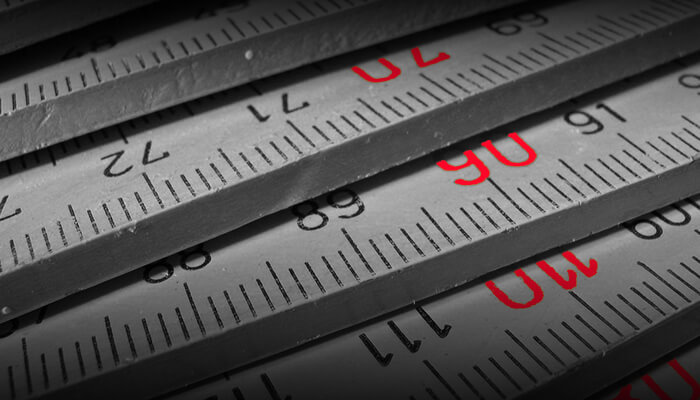 An inability to determine the right parameters for success and not knowing the best performance benchmarks can easily derail even the most robust supplier diversity program. Benchmarking is your first step. Know what's the best way forward.
Supplier diversity isn't an unheard phenomenon. Every major organization worth its salt is dabbling in this initiative in one form or other. However, it definitely isn't proving to be an easy affair.
Procurement professionals are increasingly plagued by inherent questions – how to begin; how to select such diverse suppliers; how to measure success; and more essentially, whom should we benchmark against?
Undoubtedly, establishing effective benchmarking parameters and setting targets are the core components of the first big step toward building and managing a successful supplier diversity program.
Once benchmarks are determined, it is easier to get management buy-in, articulate supplier diversity goals, chart out action plans, identify potential pitfalls, challenge the status quo, and track success along the way.
Measure Up to Best-in-Class
To create effective supplier diversity initiatives and run such programs successfully, it is critical for procurement decision-makers to establish best-in-class benchmarks. Without the intelligence of how an industry is leveraging supplier diversity, what's the typical spend, and how successful are such programs, organizations wouldn't be able to gauge their own performance.
Or simply put, organizations may continue to fumble in the dark without discovering what best performance is and how it's being achieved.
We are quite aware that procurement professionals do understand the need to continuously benchmark against best-in-class performances. Where they usually struggle, in our view, is to figure whom to benchmark against, and how to determine best practices.
We believe that finding who to benchmark against is actually an easier step. Several supplier diversity experts, including us, can help organizations identify such programs being run within their relevant sectors, and beyond. What is harder, is actually determining the metrics to benchmark against.
Generally, procurement professionals gravitate to target numbers for benchmarking. We, at Aranca, strongly recommend our clients to benchmark against processes and functions instead, that successfully deliver such numbers. Organizations should rather find out how the best-in-class supplier diversity programs are being run, what parameters are being tracked, and how such suppliers are being managed. All, with clear sensitivity to the diversity in geography, operating and procurement environments, that exist even within the same industry.
Procurement professionals can make their life easier by engaging experienced benchmarking partners, while gaining access to the National Minority Supplier Development Council (NMSDC) and the Women's Business Enterprise National Council (WBENC) industry groups and peers to exchange perspectives and gain knowledge.
Benchmarking partners can help organizations gain actionable insights to improve significantly by assessing and benchmarking their own processes against best-in-class practices. With the right benchmarking and relevant industry information that maps to their specific purchasing requirements and geographic presence, supplier diversity program managers can continuously focus on highly relevant metrics while determining their baselines and measuring success.
Evidently, correct benchmarking not only helps organizations to kickstart their programs on the right note, but to stay on track and utilize diverse supplier opportunity to the maximum.
Hence, we strongly recommend you to pay close attention to benchmarking correctly before you embark on your supplier diversity journey. In fact, even if you have a live supplier diversity program, it is never late in identifying the right benchmarks, to course-correct your program initiatives.
Our procurement research analyst teams have worked with organizations across industries to help overcome such key diversity program challenges — identifying the correct categories to focus on, finding diverse suppliers, verifying & understanding diverse suppliers, as well as developing and tracking performance metrics for supplier diversity programs.
In case you are interested to know how we can enable and support your supplier diversity programs — and help you maximize business benefits — do let us know. We'd be glad to get on a call for a quick chat. Feel free to drop us a line or check out how we can help.