Smartphone OS Evolution: Top Market Contenders
Published on 22 Dec, 2015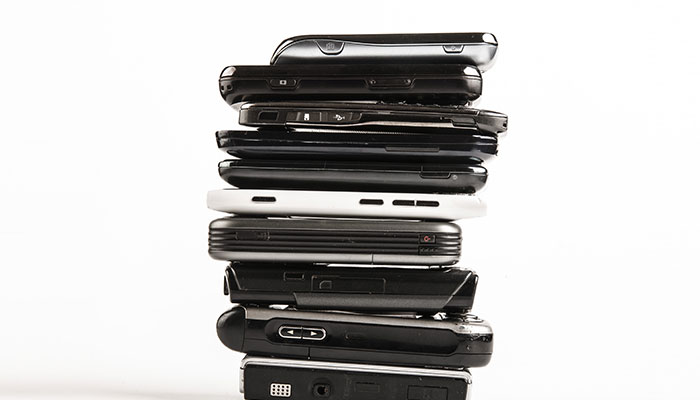 Mobile operating systems change faster than you wish your phone would.
Devices that came into being as simple (and somewhat) mobile telephones now include features that were considered implausibly futuristic at a time. Sought-after features such as touchscreens, speech recognition, maps and navigation applications, multimedia suites, as well as web browsing and high-speed Internet access in particular, have been adapted from desktop computing systems for handheld use.
Globally, smartphones have a glut of operating systems to choose from, with Google's Android and Apple's iOS consistently dominating a somewhat fragmented market.
Current Mobile OS Market Shares

OS Market Shares 2012-15
Source:
www.idc.com
Statistics shows that Google's Android has been a consistent winner for the last few years. A major driver behind Android's success is its open-source origins, with software designed primarily for smartphones by a vibrant and active developer community.
Apple's new programming language — Swift — unveiled about a year ago is gaining popularity as well. Unveiled at Apple's Worldwide Developer Conference (WWDC), Swift is a replacement for Apple's long-time favorite: Objective C. It promises to make lives easier for developers, encouraging them to drop Android in favor of iOS.
A popular notion has taken root over the last decade - Apple doesn't just sell hardware; it sells an experience.
Apple has garnered some significant advantages in terms of customer satisfaction and perceived brand value. While Android clearly dominates iOS in market share, iOS users are more willing to spend on paid Apps and services, allowing Apple to successfully trade market share for profitability.
As open source software, Android is also facing stiff competition from Chinese companies that are rolling out Linux-based operating systems. These Chinese operating systems could be a viable alternative to Android on millions of Chinese devices.
While Android and iOS are far ahead, Blackberry and Windows are certainly hot on their heels and poised to make inroads in the mobile OS market.
Microsoft pulled out all the stops for Windows 10, creating a unique OS that runs on desktop PCs, smartphones, and a plethora of other hand-held devices. Although the technology and software provided are cutting-edge, the Windows app ecosystem is not as mature as its biggest rivals. Understandably, Microsoft still hasn't quite cracked customer satisfaction in some aspects.
Once ubiquitous among business users and high-end consumers, Blackberry seems to have faded from the global scene. One could draw parallels between its decline and that of Nokia back in 2008, another forgotten hero of old. Don't count RIM out just yet though, the company is working on upgrades and updates that it hopes will turn its fortunes around.
Future Outlook
With every new update, Android has always been a bundle of joy for loyal users.
There's a universal messaging app in the works for instance, that bundles SMS, email and video calling, all integrated into one convenient application. Google's upcoming "authenticator" app is also creating some hype, a breakthrough system that allows users to make seamless and secure online payments by simply syncing the user's device NFC and Gmail account.
While Apple's recent launch of iOS 9.0.2 is still a hot topic, their recent patents applications offer more tantalizing clues about what's in store for the future. Some of these patents seem like teasers for devices that sport sidewall displays. There may soon be iPhones and iPads that blend displays seamlessly along their sides and edges.
Apple isn't far behind in terms of security either. With a patent for "personal computing device using face detection and recognition" in their stable, perhaps Apple products of the future would simply look at who's using the device and decide their appropriate access levels.
To secure online payments, iOS users can opt for Apple Pay, a digital wallet service that uses NFC to allow you to pay using your mobile device, replacing conventional magnetic strip or chip readers. Customers could use their Apple smartphones or their Apple Watch as easy modes of payment.
The race is still on, with more players joining the mix. Mobile operating systems such as BADA, Palm OS, Open WebOS, Maemo, MeeGo, are gaining a foothold, with most of them focusing on Chinese markets.
Surprisingly, China is Apple's second biggest market, growing three times faster than its markets in Europe and the Americas. Android on the other hand, is focused on penetrating and gaining a foothold in upcoming global markets, besides solidifying its stance in well-established ones of course.
As Apple and Android go head to head to dominate the mobile OS market, will other contenders make a play for the big league?
Only time will tell.