Will the RBI Keep Interest Rates Steady?
Published on 10 Jun, 2016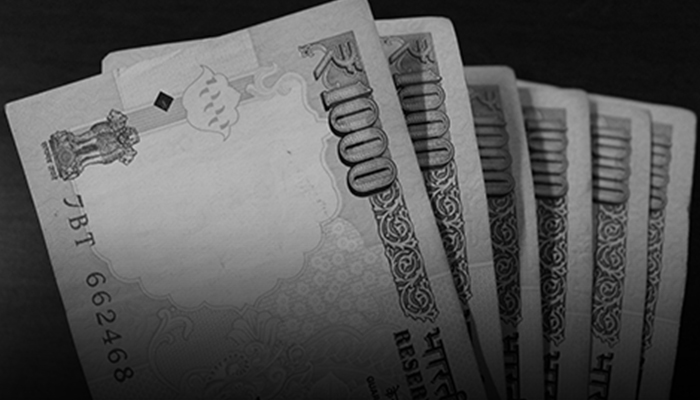 Reserve Bank of India (RBI) Governor Raghuram Rajan presented its second bi-monthly policy review on the 7th of June, 2016.

As market experts and analysts expected, the central bank maintained its benchmark repo rate at 6.5%, amid inflationary pressure.

Other key policy rates such as cash reserve ratio and statutory liquidity reserve have also remained unchanged.

Nonetheless, the RBI remained accommodative in its monetary policy, and will continue to monitor macroeconomic and financial developments in order to identify further scope for policy action - if any.
The RBI last cut its repo rate by 25 basis points to 6.5% in the first bi-monthly monetary policy review on 5 April 2016.
There are numerous discussions and arguments about the decision and possible reasons for the RBI maintaining the interest rates. Let us analyze these matters in detail and identify the importance of each.
Inflation
The RBI closely monitors inflation — a key indicator — to set its policy rate.
The Consumer Price Index (CPI) has declined around 50% owing to tight monetary policies, fiscal consolidation, and a fall in global crude oil prices. The CPI increased to 5.39% in April (up from 4.83% in March) however, primarily due to food inflation. Inflation numbers have already surpassed the RBI's target of 5.0% for January 2017. This inflation impeded the RBI from cutting interest rates further The central bank plans to wait and assess India's monsoon season before taking a call on food prices. India is expecting a good monsoon after almost two years of insufficient rainfall, and a positive outcome is likely to lower food inflation.
Domestic Growth
Economic growth in the country is expanding, fueled by an increase in demand and consumption.
Recently published data revealed that India's GDP grew at 7.9% y-o-y in Q1 2016, well above the market consensus, and recorded a growth of 7.2% in Q4 2015. With the possibility of a good monsoon and an implementation of the Seventh Pay Commission hike, consumer demand is anticipated to increase. The central bank will monitor growth in addition to inflation and liquidity levels before taking a call on easing interest rates.
Global
Global economic growth remains a concern, with a plethora of prevalent market issues.
The prices of crude oil have rallied over the past two months, reaching US$50 per barrel in June. Although prices remain volatile, any surge would cause inflationary pressure in India. The US Fed's inkling of a second interest rate hike has kept markets on the edge as well. With weak job data reported for May, the rate hike has been deferred. However, considering Fed Chair Janet Yellen's positive take on the US economy, an interest rate hike remains a possibility in the near future.
Another possible snag in the matter is the vote on Brexit, coming up on the 23rd of June. Britain's exit from the European Union (EU) may cause uncertainty for FDI, immigration, and trade relations between India and Britain.
Considering the gloomy conditions globally, the RBI's stance on maintaining its interest rate is justified.
Outlook
With the RBI maintaining status quo in its last policy meeting, owing to uncertainties in both domestic and global economies, its future course of action ought to be interesting.
Recent trends in inflation have been detrimental, and the central bank is facing difficulty in maintaining inflation within its target.
Although an expectant good monsoon season would aid the central bank's target, the recent rally in crude oil and commodity prices is exerting considerable pressure on fuel and related prices. Furthermore, the cereals inflation (around 2.5%), which should be abated by a good monsoon, is not extremely significant. The prices of vegetables and pulses are expected to be volatile, considering that the production of pulses contracted for the second year in a row.
Beyond the home front, the vote on Brexit remains a concern. Britain opting to leave the EU may lead to turmoil in the Forex and currency markets. The RBI would also need to keep a close eye on the US Fed's take on interest rates, as higher interest rates imply greater pressure on the value of the Rupee, which may require monetary defense.
India's issues with inflation (in the near future) coupled with the negative impact brought on by global factors could defer any changes to interest rates that the RBI makes in its next meeting.