US Fed rate hike in September 2015: Who will be the top 4 winners and losers?
Published on 27 Jul, 2015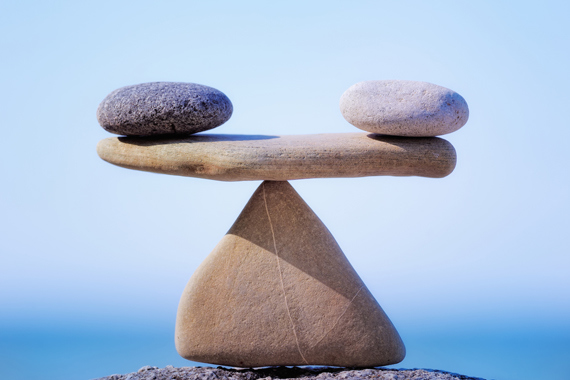 The US Fed rate hike is a fascinating subject. Perhaps, one of the most discussed topic in the financial world off late, as well. Interestingly, the question here is not 'whether' or 'if', but rather 'when' and 'by how much'.
Though the whole world is trying to find the answer, even the Fed Chief Janet Yellen herself wouldn't be able to quantify it precisely because of a variety of factors affecting the decisions. However, continuous improvement in the US economy and the release of Jun'15 unemployment data of 5.3% (lowest in the last 7 years) must have comforted the Fed to go with the much hyped rate hikes starting September 2015, marking it as the end of an era of free money.
Though it brings the good news that the most powerful economy of the world is back on track and can sustain a rate hike, it also brings certain unavoidable repercussions for the global markets including equities, debt, currencies, and commodities. Here's our observation, as we identify certain winners and losers arising out of the Fed rate hike.
WINNERS
The USD rally: As global investors invest more in the US economy for a better yield, the US Dollar will appreciate versus other currencies especially when other central banks are still cutting rates to boost their economy, which would weigh down their currencies. In fact, USD has already been on an uptrend on the back of rate hike news.
The export oriented Emerging Markets corporate gain: The USD appreciation will bolster corporate profits of export oriented countries in the Asia-Pacific, which will in turn boost their stock market performance and economic growth.
The US banks growth: The US Banks will benefit from higher lending rates, which will further spread to other sectors, boosting overall economy due to a strong domino effect.
Impact on Bond markets: Predictably, the US bond market will improve with the rate hike. However, the impact will vary in direction and degree based on different types of bonds.
a. US short term bond yield curve to rise: The reallocation of money from existing short term bonds to new bonds offering lucrative rates would result in subdued bond prices and increase in yields leading to higher yield curve of short term bonds. The new issue of bonds would trade at higher price due to higher interest coupon with the same qualities of being safe havens amidst much higher confidence in the US economy on the back of improvements on multiple fronts - lower unemployment rate, higher non-farm payrolls, steady economic growth, lower trade deficit, etc. The overall short term bond yield curve, however, will behave according to the mix of existing and new issue and thus would likely shift upwards.
b. US long term bonds to remain stable leading to flattening of yield curve: US long term bond yields are more influenced by the inflation expectations and yields in Europe or Japan, than by the fed rates which directly impacts short term yields rather than longer term yields. The yields are likely to stay at current levels amidst tamed Inflation expectation (due to factors such as stronger USD likely to keep commodity prices down, and GDP to grow moderately) and very low or negative bond yields in other countries. The upward shifting of short term yield curve with unchanged long term yields would result in flattening of US bond yield curve.
c. Emerging Markets' long term high yield bonds to gain traction: Fed rate hike would increase short term yields but long term yield will likely remain stable. In this case, long term bond investors are likely to go to other markets in search of high yield bonds such as Emerging Markets (EM) government bonds, corporate bonds, etc. Historically, these bonds with high risks and yields have performed better than the US-treasury bonds during periods of rate hikes.
LOSERS
Suppressed US corporate profits: Rising interest rates will likely put pressure on corporate earnings. This is quite evident from the large number of loans corporate have been securing at current rates in order to escape borrowing at higher rates in future–the loan however is mostly being used for buy backs and dividends to look more attractive to investors.
US exporters lose: USD appreciation would make the US-made products less competitive in the international markets. This is another reason why shale gas manufacturers are not finding it economical enough to produce, especially when crude oil prices have also been sliding.
Global equities: Equity markets may lose some of its sheen versus the debt markets, as reduced risk premium would lead investors to resort to high yield bonds.
Emerging Markets: EM currency and equity markets will increasingly feel the strain with USD appreciation and higher cost of capital. As such, EMs are quite vulnerable to FIIs' sentiments and risk appetite; any sudden and higher than expected rate hike can cause a blood bath in these markets (we had witnessed one in 2013 when a statement by Ben Bernanke on possible QE tapering sent all the EMs in a tailspin). However, this time around, the Fed has been extremely careful and has given plenty of time to investors to adjust their exposures to avoid any jolts to the markets.
How one or more of these parameters will play out and by how much, will depend on the pace of rate hikes and the ever changing scenarios in this contagion world. For instance, none of us knew in 2008 that Lehman Brothers' collapse would in any way become this dramatic that would cripple the global financial markets, engulf many big companies and bring a lot of countries on their knees.
This is not to say that the Fed rate hike in September 2015 will be that big an event. Rather, I feel it would most likely be a muted 25bps increase, which is anyway quite expected by the market. While, the world seems to anxiously wait for it to unfold new opportunities that it may bring to the table, I won't really hold my breath.