How Outsourcing Enables More Efficient Buy-Side Fixed Income Portfolio Management?
Published on 24 Mar, 2017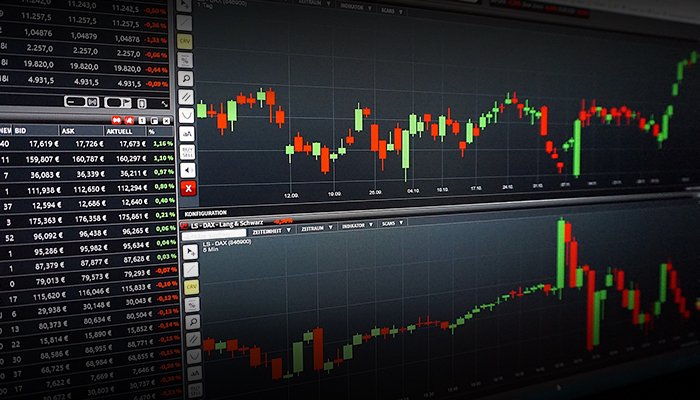 While the ultimate goal of a portfolio manager is to outperform the index or benchmark, one has to constantly ensure the portfolio is resilient to economic, political, and financial volatilities and uncertainties. Outsourcing steps in to help. Read more on how outsourcing can make what buy-side fixed income firms do far more efficient.
A global fixed income research manager fields quite a range of questions each day. In a typical day, he may determine the views on the ratings of energy credits, if oil remains below US$40/bbl. Or, he may work out his portfolio's exposure and sensitivity to domestic currency depreciation while ascertaining various hedging strategies. Or, he may understand the position of South African gold mining companies' bond yield and spreads, if prices fall below the critical support level of US$1200/oz.

Here, the challenge is not only to find the right answers, but to proactively anticipate such queries at large. In his quest to outperform the index, a portfolio manager's endeavor is to constantly monitor the governing factors influencing the portfolio, to ensure its resilience against economic, political, and financial volatilities.
For example, if we assume a scenario of volatile crude oil prices, a portfolio manager investing in EM debt could have several persistent issues or potential research tasks to consider. He would need to understand the impact of falling crude oil prices on sovereign budgets, position of fiscal and international reserves, and currency of the countries being tracked. He would also need to take a call on the government and central bank's actions for sovereigns, whose growth and trade are mainly driven by oil, amongst a whole hog of other relevant announcements and information to track.
Taking such dynamic global economic environment into account, most critical issues need to be resolved on top priority to enable quicker investment decisions. Given the scale of such queries to anticipate and the rate at which answers to these queries need to be found, outsourcing such needs to specialized team of research and analysis experts begin to make immense sense.
Buy-side fixed income firms are increasingly considering offshore relationships as an extension to their trading desks and in-house research teams. To increase the extent of coverage and identify relatively greater mispricing opportunities, the buy-side fixed income firms have started exploring offshoring to boost their research platforms. While outsourcing is not new to buy-side engagements, this practice is gaining more traction with the portfolio managers who are under intense pressure to screen and propose effective investment ideas constantly.
Admittedly, offshoring may not be an easy option for pure buy-side engagement where time is critical and research deliverables and output are interrelated and time-sensitive. Here, the primary question is ask is whether an offshore research team is decision-oriented and equipped to timely deliver output that needs minimal rework.
We believe the offshoring paradigm—especially for buy-side engagements—has significantly evolved in recent years. In our view, cost-savings is not the only reason to opt for offshoring to manage research and enable result-oriented generation of trade ideas. In fact, buy-side fixed income firms are increasingly considering offshore relationships as an extension to their trading desks and in-house research teams.
In our next blog in the Aranca Knowledge Series, we shall explore the kind of inherent challenges buy-side fixed income firms face, and how offshoring helps buy-side firms to efficiently expand their coverage universe. Watch this space.
For detailed information and insights on why offshoring research solutions are getting increasingly critical for buy-side fixed income portfolio managers, and how outsourcing makes the fixed income portfolio management more efficient and effective, read our position document.