Coming Soon in 2017 — The Second-largest Firm in the Oilfield Services Sector
Published on 09 Nov, 2016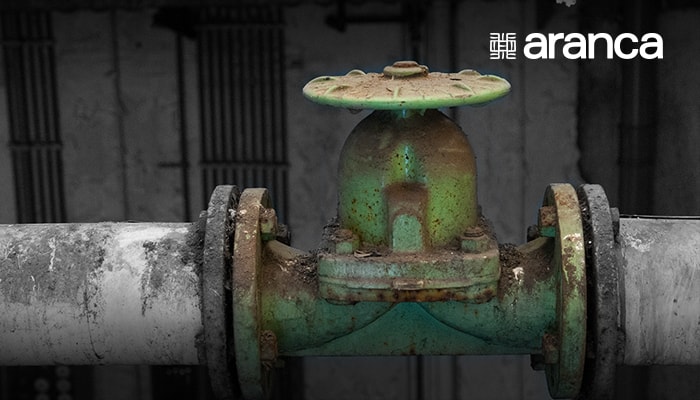 This could be the first of more mergers as the oilfield services sector weathers volatile oil prices.
On the 31st of October, 2016, General Electric (GE) announced the merger of its oil and gas unit with Baker Hughes.
Expected to finalize by mid-2017, the merger — subject to regulatory and shareholder approval — will lead to the formation of a new entity that will be one of the largest players in the oilfield services sector, second only to Schlumberger.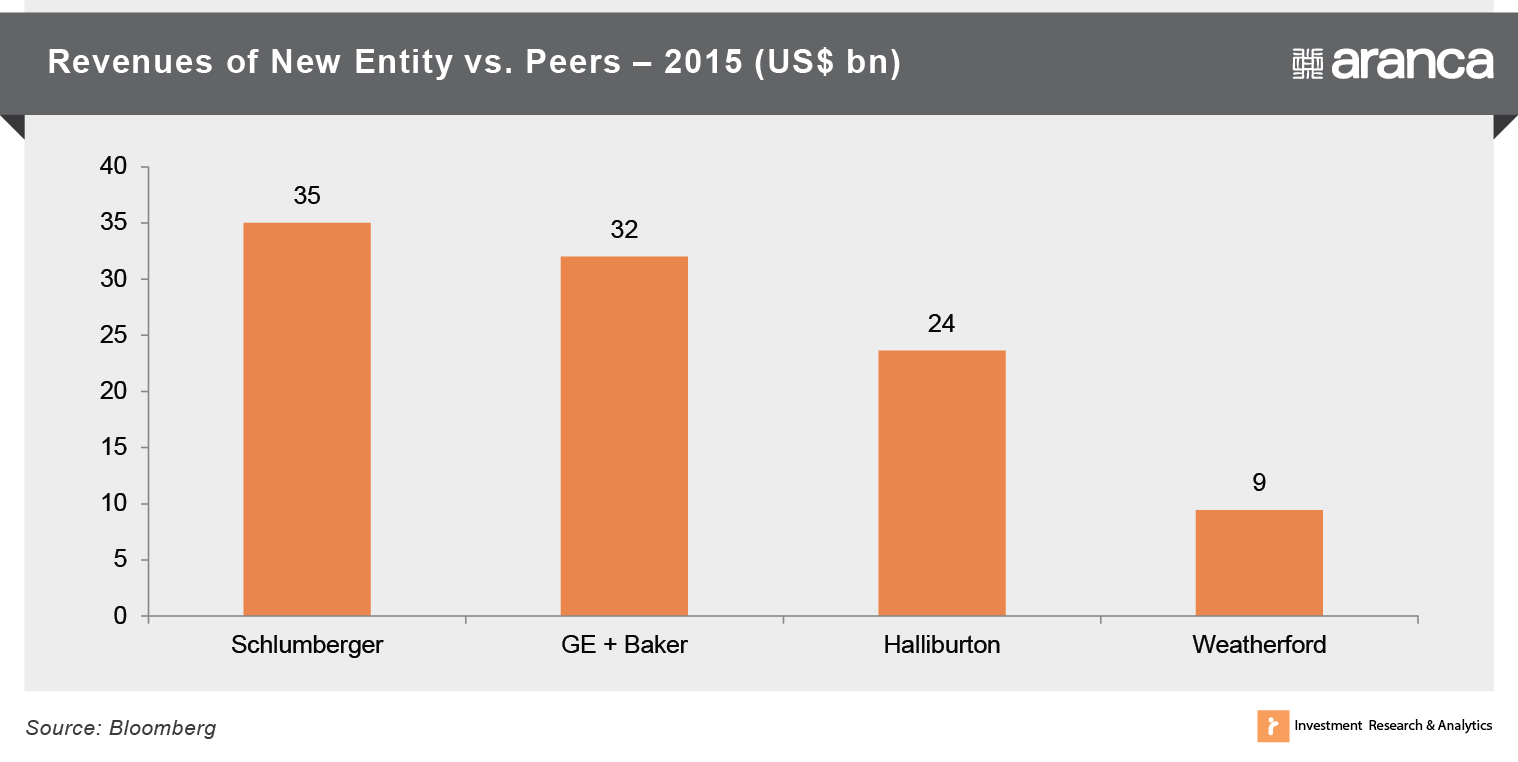 In 2015, the combined revenues of GE's oil & gas division and Baker Hughes stood at US$32bn as compared to Schlumberger's US$35bn, making them the second-highest entity in the oilfield services sector.
GE will hold a 62.5% stake in the new entity, while Baker Hughes will hold 37.5%.
In addition to folding in its oil and gas segment into the new entity, GE will pay a special cash dividend of US$7.4bn to Baker shareholders as part of the deal.
This Deal Brings Together the Best of Both Worlds
While GE specializes in equipment manufacturing, Baker Hughes provides services such as hydraulic fracturing and horizontal drilling.
Their complimentary —and now combined — products and services will provide seamless oil-field services/solutions across the value chain, giving them an edge over their immediate competitors.
The Combined Entity's Spectrum of Services Could Give It an Edge Over Its Peers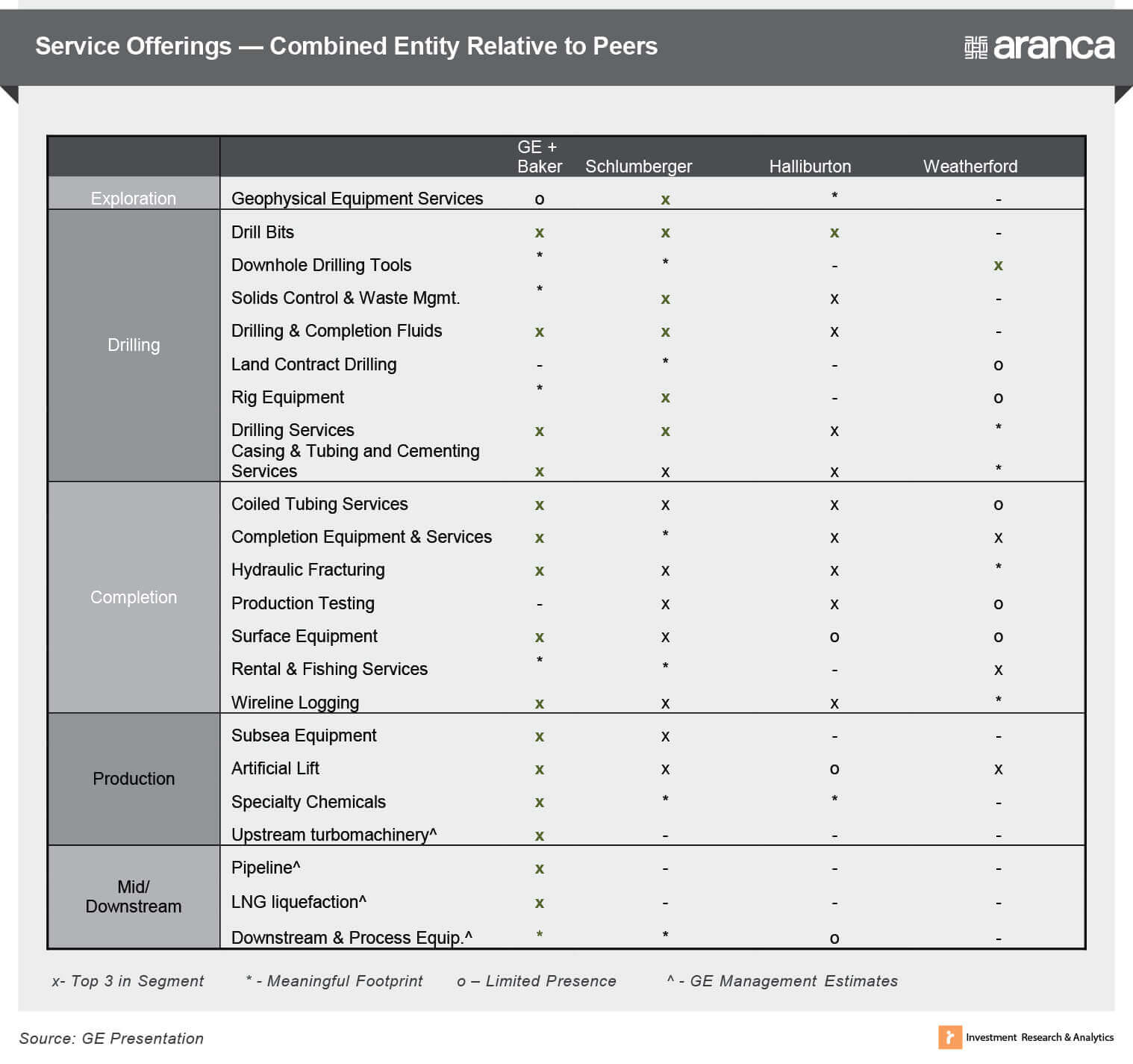 GE's management also expects the new entity to have a strong footprint across production and mid/downstream segments, putting the new entity in a better position to compete with the industry leader Schlumberger.
According to Barclays, global Exploration & Production (E&P) spending is expected to increase by 5.0% YoY in 2017, following an estimated 22% and 26% YoY decline in upstream spending during 2016 and 2015, respectively. We believe this is largely driven by:
Investments in the North American onshore sector.
Recovery in oil prices on declining inventory builds, which would incentivize producers' to increase their E&P activity.
Fitch also expects global E&P spending to increase moderately in 2017 and report a robust growth in 2018. The increased E&P spending indicates that demand for oil and gas field services could potentially rise in 2018 as producers ramp-up operations.
With a diversified and strong product portfolio, the combined entity will be better able to capitalize on growing demand, which will in turn help support business growth.
GE expects the deal to contribute US$1.6bn in synergies by 2020. This includes US$1.2bn in cost synergies and US$0.4bn in revenue synergy. Considering GE increased cost focus and that the projected synergies are based on a high implied cost base of US$27bn; some market participants believe that these expected synergies are realistic (and well-within reach) even though execution risks remain.
GE also expects a positive impact of US$0.04/share and US$0.08/share on its 2018 and 2020 earnings per share (EPS), respectively.
The deal is valued at 2018 EV/EBITDA multiple of 11.0x. Based on Bloomberg consensus estimates, Baker Hughes EBITDA is projected at US$2,310mn for 2018 and US$1,376mn for 2017. Accordingly, the implied Enterprise Value (EV) stands at US$25.4bn (excluding synergies).
Synergies included, the implied EV is US$30bn.
While media reports suggest (based on Baker's closing price, 27 October 2016) that the deal is priced at a 17% premium, the premium could be as high as 25-30% with synergies included.
The proposed merger appears to be a win-win situation for both companies.
This deal is indicative of the leverage to be gained through M&A opportunities, especially by companies who not only want to withstand the current volatility in oil prices, but also increase the size and scale of their operations.
It's also the latest in a series of signs of that hint at consolidation in the oil and gas industry, with smaller companies ripe for the taking.