Effect of Demonetization and GST on India's Textile Sector
Published on 09 Nov, 2017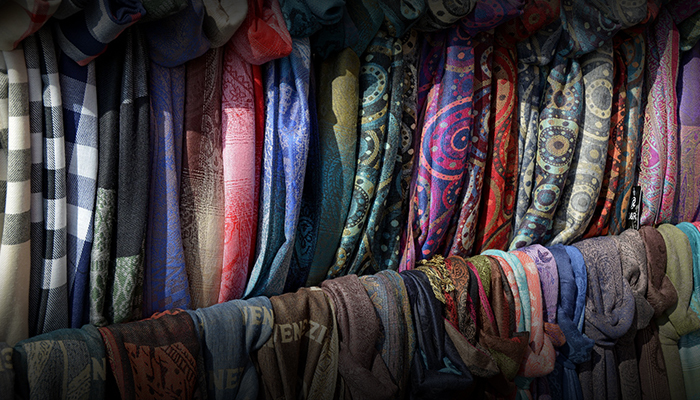 Demonetization and GST affected the textile sector in different manners, and their timing had a significant impact as well. While demonetization primarily affected how business transpires between consumers, retailers, and wholesalers, the GST affected manufacturers, wholesalers, and retailers.
The timing of demonetization had adversely affected winter sales, which saw a sharp decline in contrast to its growth over the preceding periods. A lack of card payment acceptance mechanisms further escalated the problem. As per a study conducted by Edelweiss securities, Aditya Birla Fashion and Retail (ABFRL) lost about Rs. 100 crores in sales across all segments due to demonetization, while Monte Carlo suffered an 18% decline in revenues during Q3 2016-17. The share prices of several companies saw a sharp decline post demonetization period as well. Raymond's share price, for instance, declined by 24% from Rs. 604 on 8 November 2016 to Rs. 460 on December 26, 2016, while Siyarams fell 20% from Rs 1480 to Rs 1175 on November 23.
Demonetization, however, had positives too, such as the realization of long pending payments from debtors, albeit in old currency, causing a dilemma among sellers as to whether they ought to accept the discarded currency or not, since non-acceptance would mean further delays, perhaps even bad debts. An inability to convert unaccounted old currency into new currency caused some bad debts in large and well-known wholesale and retail market such as Chandini Chowk and Gandhi Nagar in Delhi. The worst hit were a large number of textile workers and laborers who saw a huge delay in payments of receipts.
Demonetization has generated the desired boost to e-transactions across the nation, which served as new source of light. Many traders are increasingly accepting card payments, thus, consumers rarely face liquidity issues such as non-availability of cash. In addition to this, purchases can be made by credit cards, which have further increased purchasing power, resulting in higher overall revenues.
The introduction of GST, similar to demonetization, had created new problems in an already ailing textile market.
Although it was not difficult to procure goods from manufacturers, the primary difficulty lay with the issuance of invoices (which manufacturers are still not issuing on time) that make it difficult for wholesalers and retailers to take input credit. In addition to this, frequent changes in the nation's tax regime had also caused confusion, uncertainty, and fear among the business community. Large wholesalers have suffered a decline of up to 50% in sales, and the decline for small wholesalers is even greater. Although the unified GST is intended to increase transparency, reduce costs, and prices through the free flow of goods amongst states, the results have not quite met initial expectations; but the GST will give a boost to the sector eventually.
In my opinion, positives of demonetization has overshadowed negatives i.e. increased purchasing power with consumers through the help of credit cards and the reduced need to carry hard cash has given the desired boost to the textile sector despite the reduced sales in last winter season. The textile sector, though similar to demonetization, is again suffering due to poor implementation of GST and frequently changing rules. Once the GST is properly implemented, however, and widely accepted, it will further increase the top line of all segments in India's textile sector. In addition to this, the GST is intended to decrease cost and price of goods, which is likely to make Indian goods more competitive in international markets.