Demonetization — And The Debate Goes On
Published on 30 Oct, 2017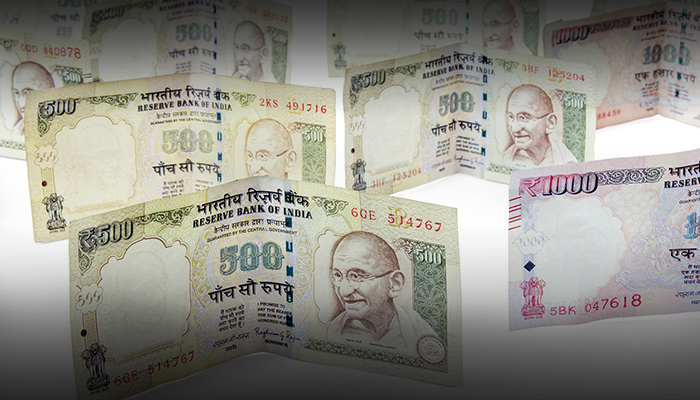 Last year, when demonetization was implemented, the objectives ostensibly were clear: reduce the cash in the economy, strike at the parallel black money economy, move towards digitization, and bring in more taxes by expanding the base.
As with any reform, it was associated with birthing pains: serpentine queues before banks, shortage of cash, general hardships to people (some fatalities, too). But the clarion call for fight against black money and terrorism resounded so well across India that it nearly buried all the initial difficulties, indicating the move had been received well. As the banned notes got deposited in banks, it seemed like the desired impact was there and probably we were about to write a new history. And, yes, it did pay a hefty political dividend to the ruling party in power – thumping victory in one of the most significant states of India: Uttar Pradesh. Hopes ran high…
One year down the line, recently released data reveals otherwise – according to the CSO, GDP for the fourth quarter ended March this year slid close to 6% from 7% last quarter. The RBI and IMF lowered the growth estimate for 2016–17 by about 1%. Besides, the ban severely dented the informal sector, which employs the bulk of the labor force. Real estate, construction and steel too were affected.
So, while the material impact may not have been as sizeable as expected, a few effects are undeniable: increase, albeit marginal, in cashless transactions, greater receptivity to digitization, more accountability in the corporate sector, more effective tax compliance, more leeway to banks to lend, etc.
Demonetization has given a boost to digital operations. Its fallacies notwithstanding, the response it received, despite the initial hardship caused, reflects the growing awareness in India to do away with corruption, to move to a more progressive and digitally advanced system.
That it was a daring step, something worth giving a try, is undeniable. But, it seems that the premise on which it was based was not that sound. Any economic move of such proportion and stature should clearly have greater involvement of the central monetary agency. Moreover, to think that in a system, so riled by corruption and with black money striking deep roots, a demonetization drive would be sufficient, is a bit immature. A parallel economy does not flourish only on cash – what about conversion into gold or benamies? Plus, any reform cannot be drafted in isolation of the socio-economic dynamics of the region or country. A step of this enormity should have factored in more the impact on the unorganized sector. Also, rural India continues to suffer from poor access to basic infrastructure; availability of IT infrastructure is then a rarity, almost unthinkable. How can digitization be successfully implemented in a country with such glaring connectivity issues? Probably more ground work was required before it was unveiled.
How should then history remember demonetization – a wild swing in policy that proved counterproductive or an innovative strategy? It's up to you to judge...