Could the Nuclear Suppliers Group Supercharge India's Power Sector?
Published on 14 Jun, 2016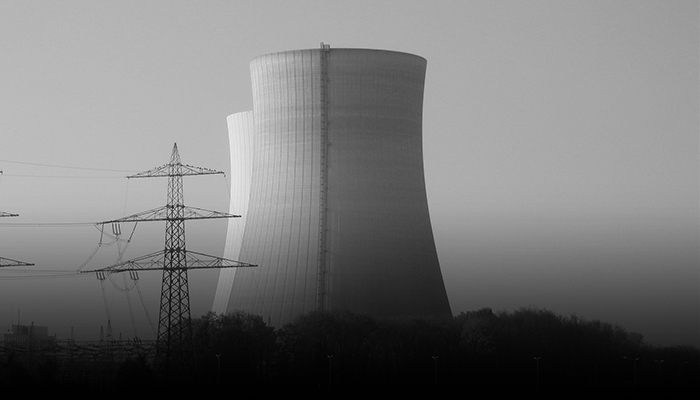 India's vying for a seat at the big table.

The Nuclear Suppliers Group (NSG) is expected to take a call on India's membership later this month.

Membership to this selective club entails sanctions to trade in nuclear materials and technologies — some mighty crucial privileges that'd bolster India's ability to power its future.

If things go India's way, this could mean big business for the nation's energy infra sector.
What is the Nuclear Suppliers Group?
In place since 1974 to control nuclear proliferation, the Nuclear Suppliers Group (NSG) comprises countries that produce nuclear fuel or manufacture technologies used for nuclear purposes. Member countries influence and control commercial activities related to nuclear materials and technology transfers.
Why Does India Want to be Part of the Group?
India is a big market for Uranium.
With initiatives like Make in India, Digital India, and plans for a 100 Smart Cities across the country, India is going to need some serious wattage to power its plans.
Membership to the NSG would allow India better access to uranium, helping the nation scale its energy production capacity using nuclear power. This would go a long way toward boosting India's urbanization and industrialization as well, a boon for the country's booming population.
Being a member would also allow India to exert more control over global nuclear commercial activities, allowing her to export nuclear fuel as well as technological know-how.
What Could Membership Mean for India's Energy Sector?
India has big plans for its future.
It'll need to amp up power production significantly if it wants to realize any of those goals.
That amped up production will have to be both economically and ecologically feasible.
India needs nuclear power.
With plans already afoot to construct six nuclear reactors, India is going to need a steady supply of nuclear fuel to keep those reactors running.
NSG membership could cement India's stance as a nuclear superpower.
It'll also bolster some big players in India's power and infra sectors.
Stocks to Look Out for if India Gets into the Nuclear Suppliers Group
| | |
| --- | --- |
| Bharat Heavy Electricals Ltd | Supplied certain reactor components to Nuclear Power Corporation of India (NPCIL) for its 220 MW and 540 MW reactors. |
| NTPC | Formed a joint venture with NPCIL and was looking to set up a 2,000 MW nuclear plant. |
| ABB Group | Manufactures components for power projects; and its parent company has exposure in nuclear power plants, systems and components. |
| HCC Group | Constructed four nuclear power projects in India, and is an EPC contractor for nuclear projects. |
| Larsen & Toubro | Signed four agreements with foreign nuclear power reactor vendors to supply reactor components. |
| Siemens | Sets up high-voltage switchyards at nuclear power plants. |
| Walchandnagar Industries | Manufactures critical equipment for nuclear power plants. |
| KSB Pumps | Preferred supplier of pumps to NPCIL. |
| Alstom India | Can benefit from potential demand for turbine generators used in nuclear power plants. |
Source: Aranca Research
India has already established itself as a responsible nuclear superpower.
The US already has civil nuclear deals in place with India, deals that have the NSG's blessings.
Four major nuclear superpowers — the US, the UK, France, and Russia—have already pledged support for India's bid for membership.
All eyes are on the Nuclear Suppliers Group's next plenary scheduled in Seoul on the 24th of June.
The suspense is electrifying.