Could A Weak Rupee Strengthen Tourism in India?
Published on 10 Sep, 2015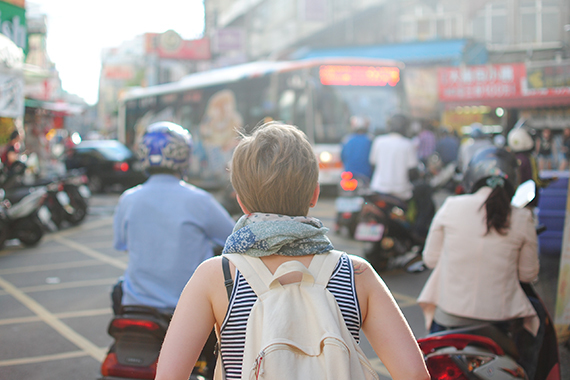 With the western holiday season and India's own festive holidays just around the corner, the number of global tourists vacationing in India could see a rise as the rupee falls.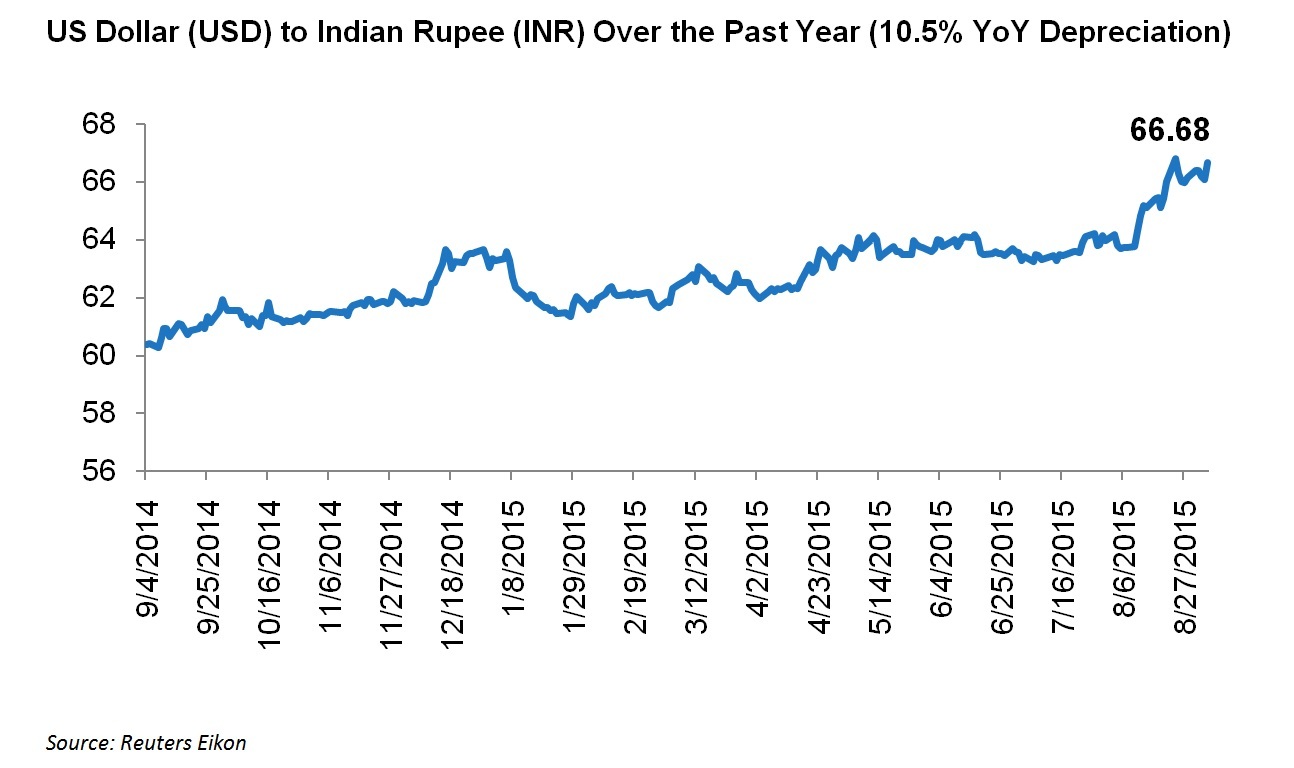 USD to INR over past year
Coupled with the potential for rapid growth in India's online travel sector, the recent drop in the rupee's value could resonate well for the nation's inbound travel industry. While vacationers travelling to India from the US and Western Europe can't look forward to leisurely holidays for a song just yet, foreign tourists could save up to 10% on their travel costs due to the rupee's depreciation against key global currencies.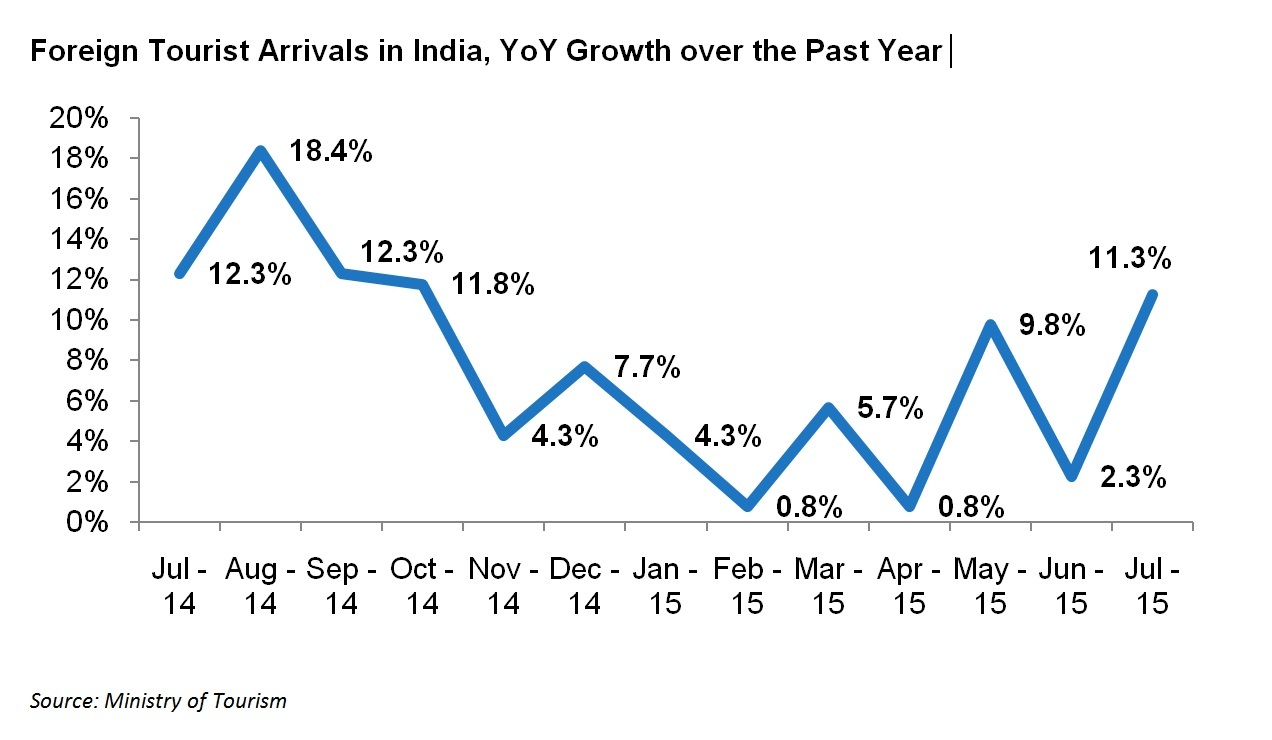 Foreign Tourist Arrivals in India - YoY growth
A weak rupee could also be good news for domestic tourism, with budget travelers favoring holiday destinations within the country in lieu of postponing their holiday plans or splurge on a vacation abroad.
Industry sources expect an upswing in inbound tourism, hinting at an increasing number of travel inquiries about tourist destinations in India from abroad. With easy access already available to citizens of over 113 countries through the nation's convenient e-Visa facilities, vacationing in India ought to be a hassle-free affair that's light on your wallet.