5 Days of the Fire Monkey - What to Expect When Trading Resumes in the Chinese New Year
Published on 16 Feb, 2016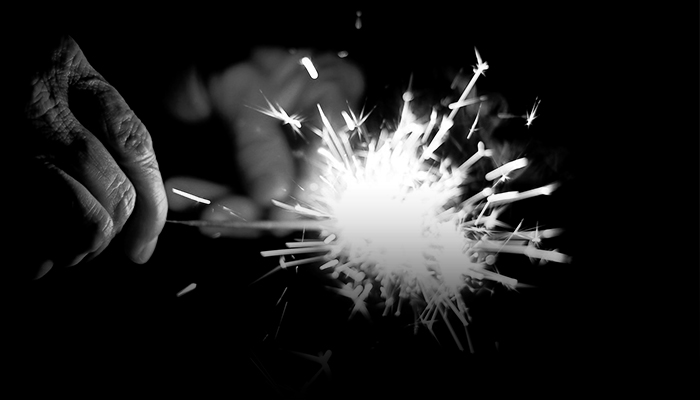 Market fluctuations after the Chinese New Year's trading break aren't unprecedented.
If the trends evident from a study (2008-15) of the Shanghai Stock Exchange are anything to go by, investors can look forward to some interesting outcomes this week.
The index - in most cases - was observed to close higher during the first five trading days after Chinese New Year as compared to the five days before the festivities began.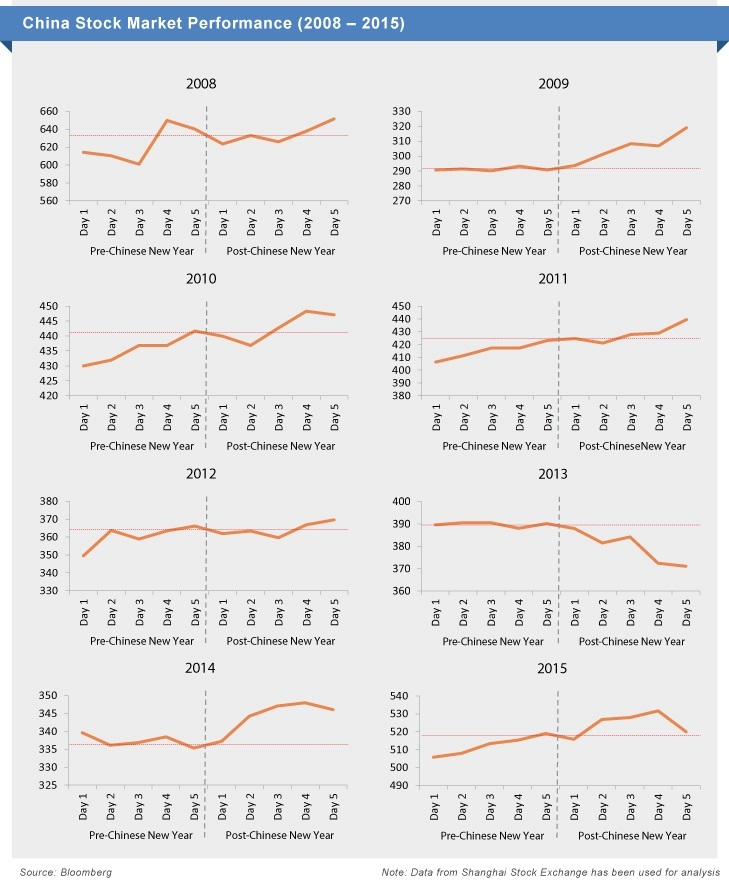 China Stock Market(2008-2015)
2013 was the only exception, when Chinese stocks declined sharply due to negative sentiment on property. The market expected additional restrictions on the real estate sector to hurt demand for bank loans and construction materials.
Your Futures in the Year of the Fire Monkey
An analysis of historical trends coupled with the knowledge of other factors (such as China's weak economic outlook and the prevalent bearish market sentiment) suggests that the first five trading days after the Chinese New Year may record moderate returns, without making any significant movements.
What does this mean for foreign investors?
One may consider selling Chinese stocks during this period for higher returns. As it is, it may not be the right time for investors to enter the market, as already over-valued Chinese stocks will be trading at higher prices.
The argument bodes well with most economists' view on China economy.
For instance, IHS China economist Brian Jackson expects the economy to remain volatile, putting China in a tough spot at least during the first half of 2016. Most economists expect a GDP growth of 6.5% in 2016, slower than 6.9% in 2015.Amidst all this, the Chinese stock market's typical volatility is likely to continue testing investor sentiment in 2016.