Russia Criticizes the US FATCA; Follows Up With A Last-Minute Law
Published on 30 Sep, 2015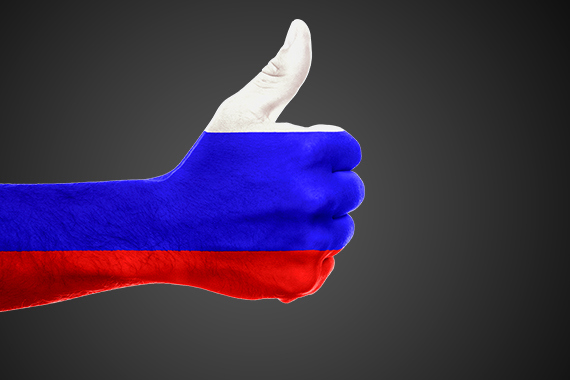 Russia has been one of the most vocal critics of FATCA since its enactment in 2010. The Russian Ministry of Finance and Rosfinmonitoring, the country's financial intelligence unit, expressed concerns over the ramifications of FATCA on the independence of the domestic financial sector. In April 2012, the ministry declared FATCA violates the sovereign equality of states. Information sharing by Russian banks is against the country's laws as it entails divulging bank secrets. Yury Chikhanchin, Head of Rosfinmonitoring, compared FATCA to a sanction, deeming it a serious risk to the Russian economy as it would convert the country's financial entities into tax informants for the US.
While criticizing FATCA, Russian agencies began negotiations with the IRS. However, Russia's annexation of Crimea in March 2014 resulted in the US Department of the Treasury abandoning negotiations. The Russian Banking Association had planned to discontinue services to US clients if no information-sharing agreement was signed before July 1, 2014. However, a day before the deadline to register with the IRS, Russian President Vladimir Putin signed a law permitting Russian financial institutions to share information with the IRS only after obtaining approval from clients. Financial institutions can discontinue services to clients that do not want their information disclosed to the IRS.
The introduction of FATCA in Russia could lead to complications due to the following reasons:
Withholding penalty conundrum: Russian laws disallow banks to withhold money from client accounts without consent or court order. However, FATCA requires banks to act as withholding agents on behalf of the IRS. This could lead to affected clients claiming compensation for payment damages and interest charges on amounts unduly withheld by Russian banks.
Long-winded information-sharing process: Russian institutions need to inform Rosfinmonitoring, the Federal Taxation Service, and the Central Bank of their registration with the IRS within three days post registration. Foreign tax authorities need to contact these agencies for information on overseas client accounts held in Russia; information that has to be disclosed to the IRS would have to be sent 10 days in advance to these agencies.
Additional costs: Russian banks could incur additional costs, as they would have to hire Aranca Valuation Services for installing internal monitoring and compliance systems as well as requisite software for the implementation of FATCA
FATCA could dent Russia's economy and trade ties with the US. Russia holds a significant number of US Treasuries and engages in oil transactions with the US, which significantly contribute to its GDP and are processed in the US dollar. Such transactions are required to be reported to US financial organizations. US organizations processing Russian oil transactions can charge a 30% withholding tax to institutions not complying with FATCA. Uncertain of the US reaction to the Crimean annexation and to avoid losses from further sanctions, Russia sold about 20% of its US Treasuries in March 2014. To reduce dependence on the US dollar for oil transactions, Russia has adopted the de-dollarization strategy, which includes:
Acceptance of alternative currencies for oil sales: In May 2014, Russia signed a 30-year USD 400 billion gas supply agreement with China. It inked another deal with China in November 2014.
Alternative payment system: Russia is looking at developing an alternative payment system to reduce its dependence on US payment providers Visa and MasterCard, which account for nearly 95% of payments in the country.
The only silver lining for Russia is the introduction of annual reporting by FFIs on overseas accounts held by Russian citizens and legal entities to the Federal Tax Service. FFIs would have to disclose these details by September 30 every year.
* This write-up is an excerpt from the Aranca Special Report: FATCA – High Cost Initiative to Curb Tax Evasion. You can find that and more at Aranca's Knowledge Center.
---
Speak your Mind