Privatizing India's Cottage Industries — Popular Apparel Brands Retail Khadi Wares
Published on 05 Aug, 2016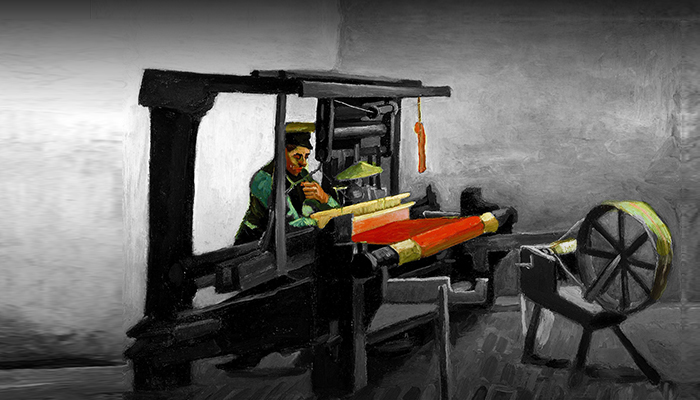 India's home-grown hand-spun fabric is going mainstream, with big apparel brands taking up the erstwhile cottage industry.
Khadi, a popular cotton fabric in the Indian subcontinent, is growing beyond its humble origins and strong connect with the nation's independence struggle. A versatile fabric that's both cool in summer and warm in winter, private brands have realized khadi's potential, showing a willingness to adopt it among their mainstream collections. The fabric's rustic origins also appeal to consumers' inclination toward natural, sustainable, and eco-friendliness, all of which could make khadi the next big hip trend.
Established as an apex organization to expand and safeguard the khadi industry in India, the Khadi and Village Industries Commission (KVIC) was tasked with overseeing and regulating the widespread but under grown cottage industry. With limited sales channels and low-slung marketing efforts however, they've had limited success in boosting the acceptance, availability, and adoption of khadi products among Indian consumers.
The KVIC means to remedy this through collaborative sales and marketing however, with plans to achieve 5% market share for Khadi in overall textiles over the next two to three years. If they're serious about boosting their market share by 400%, then partial privatization of khadi is the industry's best bet.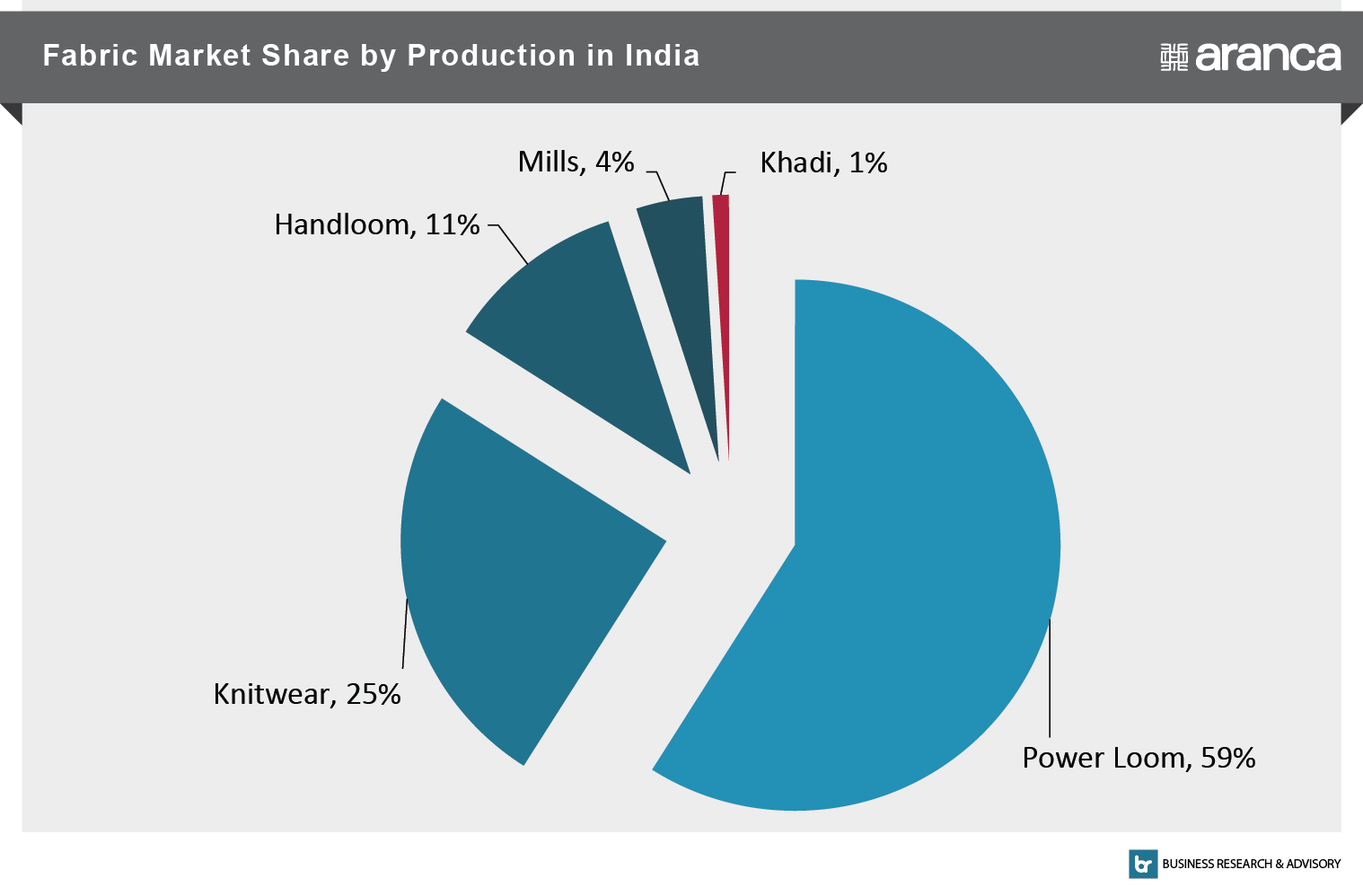 Source: News Articles, MSME Annual Reports, Desk Research

The KVIC is all set to allow private companies to manufacture as well as trade khadi apparel, with the Ministry of Micro Small and Medium Enterprises (MSME) expected to set guidelines soon.
Privatizing the Khadi Revolution
FabIndia, Raymonds, and Levis have become frontrunners in stacking khadi on their shelves.
Boutique brands such as Nature Alley and Malkha have also assisted in creating a premium appeal for the fabric through some flamboyant designs.
In August 2014, Levis took the giant step to launch its made-in-India Khadi denim collection that included jeans, jackets, and shirts to coincide with India's Independence Day that year.
Improved supply chain, tie-ups with private labels and focussed marketing push through other multiple- mediums is expected to increase the khadi market share from 1% to 5%
Khadi fabric is no longer limited to apparels, having also found its way into accessories, bed and bath, and home décor among popular outlets.
Weaving a New Fabric of Business
By improving supply chains and roping in private brands, khadi is set to spread.
The KVIC and India's government are also expected to create a favourable clime for young entrepreneurs and existing brands through its 'Start-up India' and 'Make in India' initiatives in the near future.
Although the KVIC had tried to breathe new life into India's khadi industry earlier through tie-ups with numerous fashion institutes as well as well-known designers, they saw limited success. They've decided to go with the pros this time round, leaving the design and marketing to the professionals.
Mr. K H Muniappa, Minister of State for Micro, Small and Medium Enterprises (MSME) in his written reply to the Lok Sabha stated Under Khadi Reform and Development Programme (KRDP), a marketing organisation under Public-Private-Partnership (PPP) mode is envisaged to promote effective marketing of KVI products.
Policy makers hope that private companies can leverage the home-spun fabric's inherent charm, mass-producing items of better design, quality, price, and availability than anything previously possible.
The KVIC hopes to ride India's e-Commerce boom to push sales as well.
While with prominent e-Commerce websites like Snapdeal, Flipkart, and Ebay already retailing khadi fabric, stitched apparels, and beauty products (albeit with an unauthorized khadi logo), the KVIC has plans to leverage e-Commerce to retail their wares in the near future.
Khadi Benefits From Push in Public Sector
Sales took a shot in the arm after India's Prime Minister Narendra Modi promoted the use of khadi through Mann Ki Baat and Twitter, just as several other public organizations that have taken initiatives to support the growth of khadi as well. The nationalized carrier Air India recently ordered 25,000 amenity kits made from khadi, while IIT Bombay ordered 3,500 khadi convocation robes.
In accordance with the KVIC's appeal, the Central Government is also expected to appeal to its public sector employees to make khadi their Friday garb.
Spinning Toward the Future
The KVIC's initiatives toward privatization would not only safeguard existing khadi institutes, but also generate more employment in India's rural areas.
KVIC is also taking steps towards using sustainable technology development for the production of khadi through projects like Solar Charkhas, which has helped improve productivity as well as yarn quality.
The 'Khadi' brand needs to reflect organic, fashionable, and versatility in order to improve its acceptance amongst the younger generation. Brand endorsements by eminent personalities from sports and film personalities would also go a long way toward boosting khadi awareness and adoption.
Through KVIC initiatives and added support from private manufacturers, khadi sales are likely to hit the INR 2,000 crore mark (about USD 350 million) by 2020.
The bustling trade also has the potential to provide stable employment for over 35 lakh people, all while renewing interest in India's somewhat forgotten artisans and their agrestic wares.