Does FATCA Translate To Higher Reporting And Compliance Costs?
Published on 30 Sep, 2015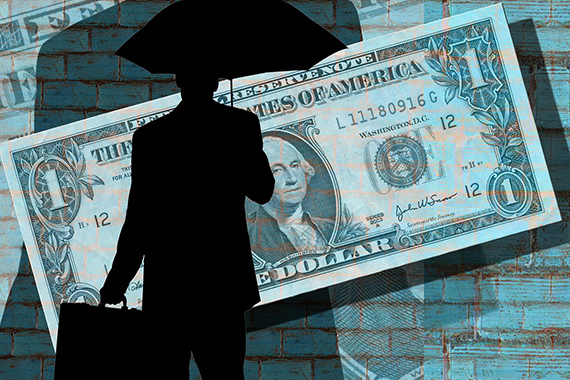 The US government enacted FATCA to address the deficiencies in its existing anti-money laundering regime. According to reports, less than 7% of seven million US citizens holding foreign accounts file tax returns. The Association of Certified Financial Crime Specialists, a global organization for private and public sector professionals who work in diverse financial crime disciplines, expects FATCA to add USD 800 million to annual revenues for the US Treasury and generate USD 8.7 billion over 2014–2024. However, reports suggest that the act is likely to adversely impact the global banking system, which would incur significant compliance costs of USD 190–220 billion during this period.
Read: Aranca's Special Report on FATCA – High Cost Initiative to Curb Tax Evasion
FFIs have started discontinuing services to US clients and divesting US assets to ease the cost pressure as well as counter related legal and financial risks. For instance, in 2014, VTB, Russia's second largest bank, planned to discontinue services to 2,000 customers of US origin before the country enacted a last-minute law. ICICI Bank, India's largest private bank, has declared that it would no longer entertain US customers.
Overseas US citizens are feeling the impact of FATCA; thousands are contemplating renouncing their US citizenship owing to banks closing accounts or charging higher fees. In 2014, a record 3,415 overseas US citizens renounced their citizenship despite a 400% hike in renunciation fees.
American Citizens Abroad Association has received multiple testimonies from overseas US citizens who have closed their foreign bank accounts and been disallowed from entering into foreign pension fund or insurance contracts.
In a few cases, US citizens have become unemployable, as they cannot participate in company pension funds or insurance contracts. This could have serious ramifications on the global growth of US businesses, as overseas US employees have to cope with limited access to foreign banks, pension funds, and insurance coverage
Moreover, FATCA is negatively affecting "accidental Americans" as their accounts are being closed and mortgages annulled in their native countries. Accidental Americans are individuals who are green card holders living overseas. They include individuals who were born in the US to non-American parents and left as infants, but are considered US persons for the rest of their lives for taxation issues. They also comprise non-American spouses of overseas Americans and other countries' expats living in the US, with bank and investment accounts & mortgages in their respective home countries.
Concerns also persist regarding the 30% withholding tax, leading to some countries, especially those that have not entered into IGAs with the US, to sell US Treasuries. The sale may adversely affect interest rates and dent the greenback's position as the de facto global currency.
FATCA may also affect people with no links to the US, as FFIs are likely to hike banking fees of account holders to offset high operational and compliance costs related to the act. Moreover, a financial institution lacking money, time, or means to identify US citizens may disclose details of all account holders to the IRS, thereby raising privacy concerns.
* This write-up is an excerpt from the Aranca Special Report: FATCA – High Cost Initiative to Curb Tax Evasion. You can find that and more at Aranca's Knowledge Center.