Day One of President Trump: Why It May Not Be As Bad
Published on 20 Jan, 2017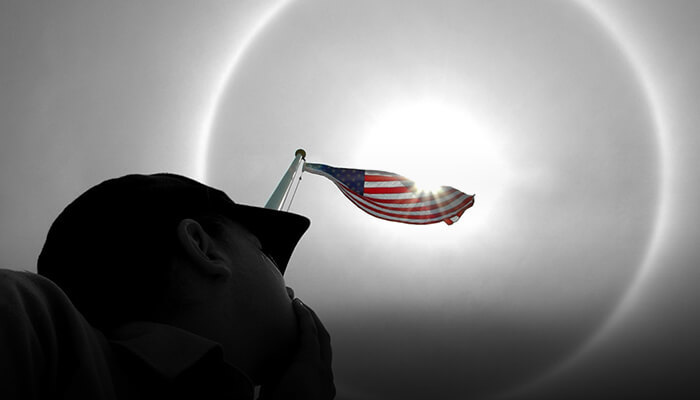 As Donald Trump swears in as the 45th President of the US, corporates and governments around the world are anxious to see how it may all pan out. The undeniable truth is that dust will eventually settle. Today is just day one, and we may need to give Trump a chance.
'It all begins today.' By the time you read this, the billionaire businessman Donald Trump would have sworn in as the 45th President of the United States. Reams have been written and scores have been spoken about what may transpire in his presidency. While Trump's government is yet to formalize policies and articulate strategies, the media is rife with speculations on how a Trump administration may adversely affect the world's geopolitical space and economical state.
For instance, CNN Money had quoted Oxford Economics while stating that President Donald Trump's economic, tax and immigration policies may not only stifle global growth but also lead to the loss of about 4 million US jobs, cost the US economy US$1 trillion, and reduce consumer spending in the US over the next five years.
Trump's acceptance speech and the subsequent meeting with President Obama had been a far cry from the fiery and often bizarre election campaign he had subjected all of us to over the past two years.
While corporates and governments around the world are anxious to see how it may all pan out, the undeniable truth is that dust will eventually settle. Today is just the day one.
We may need to give Trump a chance.
How Trump's Promises May Transpire?
If the former Hollywood star Ronald Reagan could serve two terms at the Oval Office (1981–1989), then why can't a business mogul like Trump be America's new CEO?
That being said, let's take a closer look at some of the implications of three of Trump's big campaign promises related to trade, environment, and immigration.
Trade Overseas
On the back of the underlying commitment to save American jobs and bring back manufacturing, Trump made promises to impose prohibitive tariffs in the range of about 20-45% (particularly on goods from China and Mexico), threatened to withdraw from the Trans-Pacific Partnership (TPP) agreement discussions, and said that NAFTA was the worst trade deal ever.
Interestingly, Mexico and China are among the top 3 destinations for American exports, holding second and third position after Canada. According to UN Comtrade, the value of US-origin goods to China grew at about 14% CAGR over 2001-2015 to US$116 billion (up from ~US$20 billion), a growth rate higher than what total American exports registered over the same period (~5% CAGR to ~US$1.5 trillion). Also together, Mexico (~6% CAGR to ~US$237 billion) and China accounted for about 23% of total American exports in 2015.
While on one hand, these tariffs would make importing goods more expensive for American companies, scores of local companies also stand to lose out if China reciprocates with its own set of trade and other restrictions.
Furthermore, the share of Chinese exports to the US has been in a steady decline from an annual average of approx. 21% of total exports over 2001-2006 to about 17% over 2011-2015. In fact, China has been expanding the reach of its exports to other regions.
Chinese exports increased at CAGRs of about 23% (to ~US$109 billion) to the African subcontinent, about 22% (to ~US$141 billion) to the Middle East, and about 21% CAGR (to ~US$279 billion) to the ASEAN region over 2001-2015. Together the share of these regions has grown to about 23% of total Chinese exports (~US$2.3 trillion) in 2015, up from approximately 12% in 2001.
China has been actively seeking other regional trade and as well as investment arrangements. America too would need to retain, if not nurture, trade and agreements with other countries and regions in order to offset a possible loss of its position with China.
Environmental Promises
On a positive note, the Trump administration said it would focus on ensuring clean air and water as well as develop alternative energy sources. Yet ironically, Trump called man-made climate change a hoax and vowed to cut off US aid to UN climate change programs, abolish the Environmental Protection Agency and cancel the historic Paris climate agreement.
Exiting from the Paris agreement which came into force in November 2015 might mean it'll never see the light of day, at least not during the Trump Era. The agreement comes with a three-year lock-in period along with a year-long notice period.
However, reduction in climate finance from the US—the Obama's administration had secured a third (~US$1 billion) of the US$3 billion in funding pledged—could be a setback in the fight to reduce carbon emissions and investments in clean energy.
Reducing climate finance would also deprive developing nations of funds for putting in place preventive measures to combat the effects of climate change such as rising sea levels, flash floods, droughts, wildfires, among others that are becoming increasingly common.
Nevertheless, Trump's promises of a cleaner environment can only be achieved by continued if not increased support and investments towards environmental remediation, protection as well as clean technologies.
Anti-Immigration Policies
With a larger objective of increasing jobs for Americans, Trump campaigned for increased salary thresholds for workers for H1B visas and also to make it mandatory for American companies to first hire locally. Trump argued that labor was being brought in from low-cost Asian countries, which resulted in young American losing out on entry-level jobs in the tech industry.
It is also important to note that the H1B visa is used to bring in temporary skilled international workers and student in fields of Science, Technology, Engineering and Mathematics (STEM). Companies then usually go on to sponsor permanent residency for the employees and students who land jobs.
A move to change H1B visa qualification criteria could be detrimental to the America tech industry due to its dependence on highly skilled foreign labor. Business Insider pegs the shortfall of about 3.5 million STEM graduates in the US. In fact, local skilled labor shortages have made it difficult for American companies to find and hire qualified workers.
However, over the course of his campaign Trump focused more on stringent action to curb illegal immigration and also the influx of Middle Eastern refugees as opposed to immigration of skilled workers. This could ease some of the fears of Silicon Valley behemoths and start-ups alike for some time.
As Trump assumes office today, what he and his administration eventually set out to achieve in his first 100 days at the White House is yet to unfurl. Till then, the world is waiting with baited breath and is hoping for the best.
---
Speak your Mind