Financial Due Diligence For Banks
Published on 26 Nov, 2019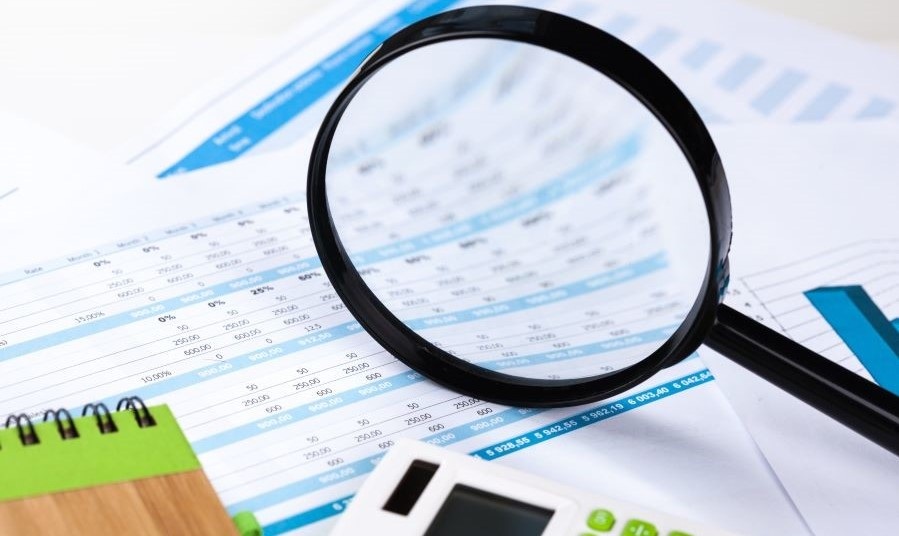 The changing macroeconomic environment impacted by international events has affected several financial firms, especially banks. In light of these events, investors have increasingly valued the preliminary analytics and diligence performed prior to any investment in banks. It has surely been a challenge as the unique business model of a bank requires an innovative assessment and validation to factor in all the risks and associated issues. Despite being the most regulated sector in any economy with strict directives for operations, investing in banks has always been a risky venture and demands a thorough evaluation.
Any organization considering a merger or acquisition must crosscheck all assumptions with regard to the proposed transaction. Financial due diligence (FDD) is reassuring for both corporate and financial buyers, as it entails analysis and validation of financial, commercial, operational and strategic assumptions factored in valuation and transaction analysis. FDD for banks has certain requirements. While the qualitative reviews would cover a broader assessment of internal controls, bank operations, corporate governance, and risk management, a simple financial review of certain key operating metrics could help analyze the bank's true value.
Asset Quality: A bank's financial strength primarily depends on the quality of its assets, reviewed through an analysis of Past due and non-performing assets (NPAs). This can be easily evaluated by comparing the past due receivables and asset ageing reports over the period. A portion of these delayed payments eventually ends up in the NPA category. These NPAs need to be scrutinized with a wider lens. The review should not be restricted to borrower metrics such as customer inability and fraud but must also consider macroeconomic factors such as policy changes by the central bank and lack of control at banks or re-issuance of loans to defaulters, etc.

Some early red flags for a bank's declining asset quality are:

Rising NPA ratio that usually warrants a discount to the projected cashflows
Shrinking asset book that is usually indicative of limited growth prospects/lost market share
Insufficient credit profile support or NINJA loans questioning the underwriting process
Disproportionate changes in income and receivables (Assets)
Increase in repayment tenure with no change in asset types/perceived risk indicative of restructured loans
Sizeable and/or sequential restructured assets indicative of the bank's tolerance
Lack of asset diversification policies or abrupt changes in asset mix implying concentration risk
Massive impairment provisions indicative of probable write-offs over the short term
Excessive factorization without recourse (or at a steep discount) indicative of risk unloading/liquidity issues
Excessive securitization and off balance sheet assets and liabilities/commitments

Earnings: A bank's earnings potential is best reflected in its ability to charge premium interest rates commensurate with the risk borne as well as its ability to operate efficiently. Operating metrics that exemplify a bank's earning potential include:

Interest rates: The financing fees or interest charged by a bank should not only cover borrowing costs but also operational expenses. This should always be analyzed in conjunction with the risk borne by the bank, evident in factors such as:

Borrower's repayment capability
Absence/presence of collateral
Tenure (short/long)
Borrower's use of loan funds

Operational expenses: Normalized operating expenses (fixed versus variable) need to be investigated in the light of every day stable operations to ensure profits are not overstated. A bank prepping itself for an acquisition would usually limit its variable marketing expenses in an attempt to reflect higher margins over the last 12-month period, albeit limiting growth aspects, which should be a concern for the acquirer. Some tips to appropriate the operational expenses for a bank are:

Comparing variable expenses (as a percentage of fees) over a 3–4 year period
Assimilating operational data with financials in metrics such as income per employee, loans per agent, break-even sales (fees) per branch, etc.

Other income categories: If a substantial portion of overall income is derived from other charges such as servicing fees, late fees, gain on sale of assets, or foreign exchange impact, earnings normalization adjustment is required. Some early red flags to look out for in this are:

High volatility in net interest income margins
Commission income misclassified under interest income inflating margins
Disproportionate increase in bad debt expenses (provision + write-off) vs. asset portfolio
Excess compensation/related party transactions and off balance sheet activities
Reversal of provisions inconsistent with the asset portfolio's credit profile

Capital: Every bank should have enough capital to meet its risk exposures. The capital adequacy of a bank can be analyzed using select operating metrics such as capital adequacy ratio (CAR), which proportions its capital (Tier 1 - core capital + Tier 2 - supplementary capital) in consideration of its risk weighted assets (RWAs). The 'at risk capital' parameters vary from cash and equivalents (0%) to real estate mortgages (100%). BASEL III norms dictate a minimum ratio of 8% (Total Capital/Risk Weighted Assets).

A low CAR indicates the bank's inability to cover its perceived risk and could leave the acquirer with operational as well as regulatory challenges after acquisition. Banks have access to multiple sources to raise capital, although at an increasing cost. Rising borrowing costs could be a reflection of higher risks or increasing hardships faced by banks in accessing capital, which must be factored in by an acquirer.

Select banks take "call money" loans from other financial institutions such as NBFCs. While most of these are short-term, a substantial amount along with consistently low cash reserve ratios could signal capital management issues. Declining customer deposits and limited capital acquisition initiatives as well as higher costs could leave the acquirer with a potential capital shortage, resulting in loss of opportunities.
Sensitivity Analysis: The target financial institution will always have a strong and compelling story for its optimistic projections. However, it is always prudent to perform a sensitivity analysis establishing a range for the normalized earnings and as such the valuation.
At minimum, the presented business plan should have sensitivity parameters surrounding:

Net interest income (interest fees less borrowing costs)
Growth in portfolio
NPAs
CAR
It is important to note that these metrics and the implied trends should be evaluated with due consideration to legal, commercial and regulatory due diligence checks.
FDD results are usually inputs in the comprehensive valuation exercise undertaken by professional investors. So it is only fair that we touch upon the valuation process and unique methodologies used to value financial institutions. As discussed above, a conventional bank would primarily be assessed on factors such as return on assets and net interest margins (spread between loan and deposit rates), and its valuation would be captured in comparable ratios such as price to book and price to earnings.
It is important to dissect the individual business lines as today's global banks are fairly diversified. In addition to the primary deposit-lending operations that generate the yield spread (loan-deposit), banks also provide insurance underwriting, wealth management, investment banking and other advisory services.
Principally, banks today are valued by their innovative offerings and successful customer acquisition and retention. Fintech platforms have made processes from customer shortlisting, credit profiling, and disbursements to collection far more customer-centric than in legacy systems and procedures of banking giants. As such, a bank's strategic investments should also be a part of FDD activities as these are most likely to pave the way for growth in future.
Accurate implementation of financial due diligence will aid a bank to correctly present itself to potential investors. It would also give the acquirer a complete picture of the bank's financial health. Therefore, to make informed decisions, FDD is a necessity in corporate M&A transactions, initial public offers (IPOs) and private placements.