Why Tech Watch Should Be a Part of Your Competitive Intelligence (CI) Strategy
Published on 08 Sep, 2017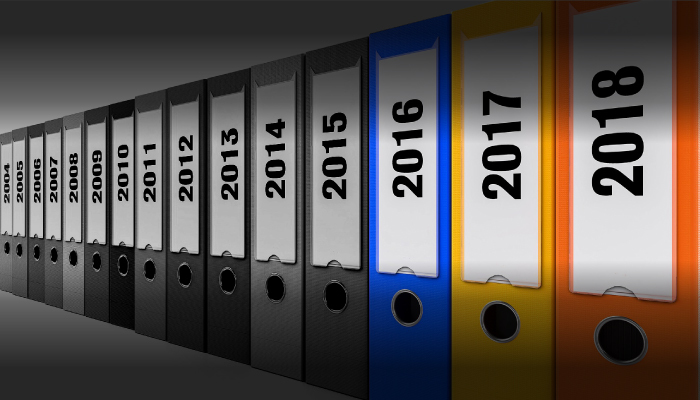 "Opportunities are never lost; someone will take the ones you miss."

― Andy Rooney
In this age of disruptive technologies, the only way you can un-level the playing field is by being proactive and seizing the opportunities that your competition misses. It has become increasingly important for organizations to be aware of the macro and micro factors impacting their business; helping them to understand their position within the market as well as identify and leverage the opportunities that exist.
Constant and quick changes will be the way of the future. Competitive Intelligence processes can enable you to stay on top of these changes and pre-empt market movements, competitor strategies, and changing customer preferences. With the right intelligence and the ability to see past market disruptions, an organization can form future strategies based on facts, helping them utilize their resources to the best of their competitive advantage.
In the post-industrial era, the competitive advantage of an organization is based on the acquisition and realignment of the knowledge feeding their innovation engine.
It is important to continuously monitor the technological developments in your domain in order to assess the broader impact of disruptive technologies and emerging innovations on your business. Keeping an eye on the technology developments in your industry as a part of your CI strategy can help you react to technology changes promptly, as well as identify new opportunities to improve your company's competitiveness. In fact, by effective 'Technology Watching', you can continuously assess your current state of innovation to ensure you stay on track.
A Technology Watch report provides a comprehensive picture of the latest innovations/technology advancements in your domain, competitor R&D strategies, recently published key patents, and new entrants in the market. Such a report also gives you the option to monitor events until it is the right time to make a move. It will keep you informed when a competitor starts leveraging a new technology, giving you time to plan your counter strategies.
See Also: Why Technology Surveillance Tools Are Not Enough for Tech Watch
For any business, a Technology Watch process integrated with the CI strategy can benefit in several ways, some of which are listed next.
1. Identifying New Opportunities
By observing how other businesses are leveraging new technology and tracking the innovations in your industry, you will be able to identify new solutions and ideas to solve existing problems. This can help you add value to your existing products and services or explore promising opportunity areas, thereby reducing the risk of a bad business decision.
Technology Watch can also help you understand how the technology in your domain of interest evolved over time and the current state of technology maturity. It can help you understand the areas or ideas that inventors are focusing on so you can assess the market opportunity, entry options, and business case for investing in such spaces.
2. Avoiding Surprises
No business wants to be caught off guard. A regular Technology Watch mechanism keeps you informed about emerging and disruptive technologies, giving you the ability to anticipate change and identify threats. This helps you move from a crisis-driven approach to an opportunity-driven approach towards planning your R&D strategy in the medium-to-long term.
3. Maintaining Competitive Advantage
If you want to use innovation as a competitive advantage, you should actively watch out for every single change that might affect your business sooner or later. A continuous environment scan of your industry and tracking your competitor's R&D strategy will help you stay one step ahead. Holding strategic assets such as patents is a strong source of sustained competitive advantage, and Technology Watch gives you the ability to actively manage and protect you IP while identifying new superior technologies that you can potentially buy to improve your products or processes.
4. Gaining the "Information Advantage"
Technology Watch enables the flow of external knowledge into the organization, helping you identify the technologies that can be leveraged by creating synergies with external partners. At the same time, the unutilized innovations residing within your company can be licensed to other organizations. Technology Watch enables you to incorporate external knowledge at different stages of your product development and helps you build your organization's knowledge base.
Technology Watch clearly details where the future of your industry is headed, which may not always be exactly where you think it is headed. It helps you create business plans based on information rather than relying on mere assumptions.
A good Technology Watch report should contain information on:


Technologies under research or development (published or patented).
Technology solutions currently available.
Emerging technologies and the ones that are becoming obsolete.
Research and development trends in competing businesses.
Research centers, teams, and leaders involved in the generation of new technologies.
Technology Watch and Competitive Intelligence are increasingly being used not only by large corporations but also by small and medium enterprises in order to stay relevant. No wonder, the regular monitoring of your business environment and an effective management and use of the information collected is more critical than ever for staying competitive and getting visible results for your company.