Gene Therapy – Promising Method to Cure Diseases
Published on 14 Oct, 2014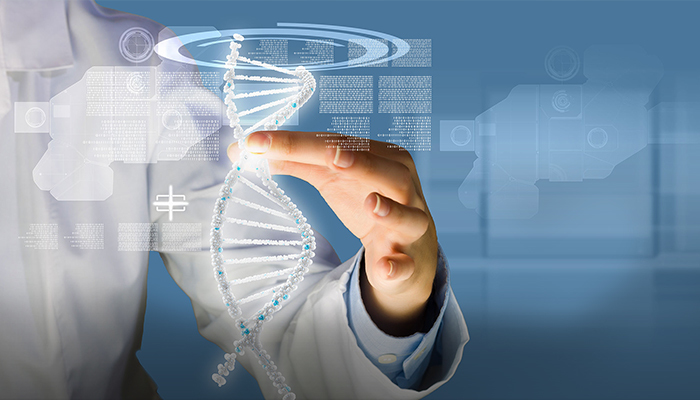 Gene therapy is 'the use of genes as medicines', which involves the transfer of a therapeutic gene into specific cells of an individual to repair an unhealthy gene. This therapy includes a set of strategies that involves the administration of DNA or RNA to modify the expression of genes or correct abnormal genes. Gene therapy is widely used in curing diseases such as thalassemia, hemophilia B, SCID-X1, Parkinson's disease, adrenoleukodystrophy, acute lymphocytic leukemia, multiple myeloma, and HIV.
As the gene therapy research to cure several diseases (including the life-threatening ones), the global market for gene therapy is expected to increase at a CAGR of 70.2% to US$794 Million by 2017.
More than 1,300 Patents Filed Every Year

Patent filing has been increasing exponentially since 2010, with a significant rise observed during 2011–12. The increase in filings is ascribed to unmet medical needs for diseases such as cancer, coupled with the large size of its market. Many biotech firms have started investing in and researching on gene therapy due to its promising effects.
The US has dominated the gene therapy research space with approximately 6,104 patents. Asian countries, such as China and Japan, have significant number of filings in the gene therapy domain, indicating the growing interest of companies in the research and development space.
Top Companies are Focusing on Different Aspects of Delivery of Gene Therapy
Large pharma/biotech giants, such as Novartis, Abbott, Genentech, Sanofi, Roche, and Amgen, operate in the gene therapy domain. Thus far, academia was the main promoter of gene therapy; however, currently, academic and industry partnerships are driving new gene therapy research. Examples of recent collaborations include partnerships between Novartis and University of Pennsylvania, GSK and the San Raffaele Telethon Institute for Gene Therapy (TIGET), and BioMarin and University College London.
Numerous research projects on gene therapy are being carried out in US-based universities. University of California, University of Texas, University of Pennsylvania, and Johns Hopkins University are among the top universities with patents related to gene therapy.
Companies such as Novartis, Roche, Genentech, ISIS Pharmaceuticals, and Amgen have several patents in the gene therapy domain. In addition, the French National Institute of Health and Medical Research (INSERM), a public scientific and technological institute, has a considerable number of patents.
| Company | Number patents filed (2008 onwards) | Key Focus Areas |
| --- | --- | --- |
| University of California | 93 | Delivery of 'correct' genes with the help of specific vectors |
| DuPont | 91 | Gene therapy for cancer |
| Roche Ltd | 62 | Viral vectors which can be used in gene therapy |
| INSERM | 58 | Viral vectors which can be used in gene therapy for treatment of non-monogenic retinal diseases |
| Novartis | 54 | Improving gene transfer vector production platforms Target complex diseases for treatment using gene therapy |
Source: Aranca analysis based on Thomson Innovation Data
Future Research to target complex diseases such as Cancer and HIV
Initially, gene therapy was received with a lot of pessimism as people considered it unethical to use humans as subjects for clinical trials related to gene therapy. However, with time, gene therapy has proved to be a useful method for curing several diseases. The initial studies of gene therapy were conducted primarily on monogenetic diseases; however, at present, research projects focus on complex diseases such as cancer and HIV.
There are various disadvantages associated with gene therapy, such as insertion of a new gene in the wrong location in the DNA, delivery of other genes (apart from the gene of interest) to the cells, toxicity and inflammatory response of viral vectors, vector viruses infecting more than one type of cell, over-expression of the protein, and complications of the immune system. There is strong research focus to address these problems and most of the recent patents are focused on:
Genetic manipulation of viral vectors for efficient delivery;
New viral vectors for delivery; and
Various routes of administration and dosage range for new diseases.