Deodorants and Antiperspirants Market is on the Rise
Published on 31 Dec, 2014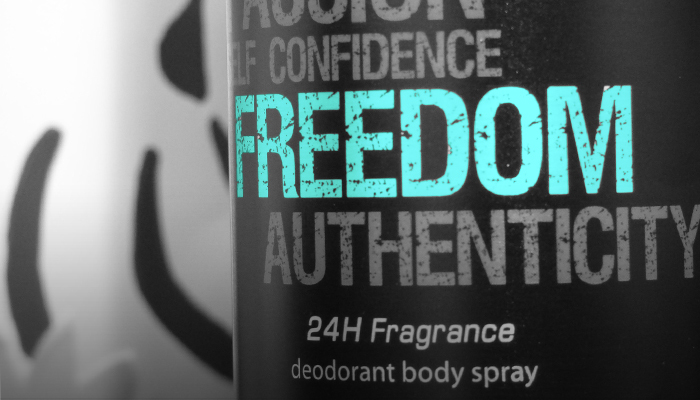 A deodorant is a personal hygiene product applied to the body to prevent body odour. Antiperspirant prevents sweating by reducing moisture on the skin where perspiration-causing bacteria thrive. Deodorants and antiperspirants are available in market in different forms such as aerosols or sprays, roll-on sticks and creams. The global market for deodorants and antiperspirants was US$15.59 billion in 2012. The market is expected to grow at a CAGR of 6.2% to US$21.08 billion in 2017. Growth in this market is mainly driven by young population in in growing economies such as India and China, supported by rising consumer income and modernised daily grooming routines.
As competition is intensifying, most of the companies are launching products having enhanced qualities. Increasing consumer preference for the use of natural products is forcing companies to change their R&D strategies. More than 1,200 patents are filed every year in this segment.
Consistent Patent Filing Activity in the Last Six Years
Patent filing has constantly increased from 2009 to 2014, with the highest number of filings reported in 2012.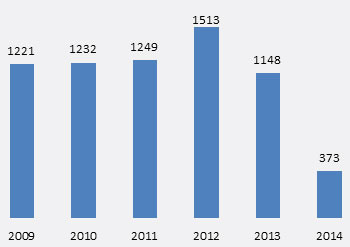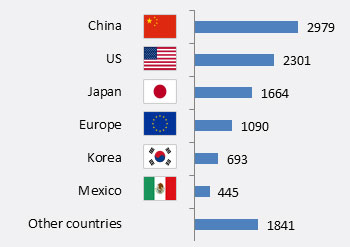 China and the US dominate the research space, with approximately 27% and 21% of overall patents filed, respectively, over the last six years. The high number of patent filings in China can be attributed to strong domestic market for personal care owing to the increasing use of hygiene products.
Top Companies Focus on Different Aspects of Deodorants and Antiperspirants
In order to tap the lucrative market, several companies such as L'Oréal, Procter & Gamble, Unilever, Colgate Palmolive and Firmenich have entered the segment. In terms of patents filed, L'Oréal leads with 184 patents filed in the last five years, followed by Procter & Gamble.
| Company | Number patents filed (2008 onwards) | Key Focus Areas |
| --- | --- | --- |
| Loreal | 184 | Methods for treating human perspiration, and cosmetic products for topical application with antiperspirant properties |
| Procter & Gamble Co | 173 | Personal care products with antiperspirant compositions |
| Unilever | 153 | Skin care products with antiperspirants, and methods for applying compositions such as dispensers for spraying deodorants |
| Colgate Palmolive Co | 124 | Personal care compositions with antiperspirant properties, and apparatus for applying such compositions |
| Firmenich | 124 | Perfume ingredients for use in cosmetic preparations to enhance their properties |
Source: Aranca analysis based on Thomson Innovation Data
Future Research to Focus on Deodorants and Antiperspirants
The global deodorant and antiperspirant market comprises a variety of products such as sprays, stick & solid forms, roll-ons, creams, wipes and gels. The global sale in the hair care market was US$16.6 billion in 2013, and is expected to rise with developments in western and BRICS economies. In order to tap this lucrative opportunity of global expansion, companies are working on advanced research and technologies to launch superior products in the market.
Our analysis shows that future research in this area would focus on the specificity of compositions for the preparation of deodorants and antiperspirants. Some of the specific solutions will include the following:
Easily applicable and instantly drying deodorant sprays
Compositions having multiple benifits such as moisturizing, skin whitening, and others.
Compositions originating from natural and organic sources.