3D Printing
Published on 31 Oct, 2013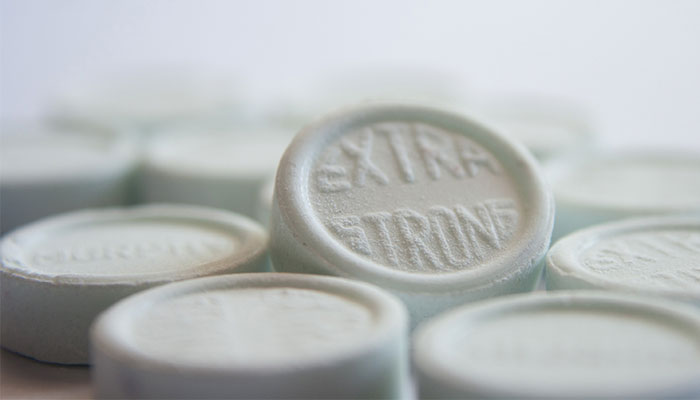 BACKGROUND
3D printing is a process of creating solid objects, where consecutive layers of materials are set in three dimensions until the desired object is formed according to data fed in the modelling software or from the scan of an existing object. Most materials printers use digital technology for 3D printing.
3D printing is achieved using the additive manufacturing (AM) or direct digital manufacturing (DDM) technology. This technology uses methods such as selective laser melting (SLM), fused deposition modelling (FDM), laminated object manufacturing (LOM), electron beam melting (EBM), and digital light processing (DLP) to create the 3D object.
The number of application areas for 3D printing is increasing rapidly as new object development opens up new opportunities. The 3D printing technology mainly finds applications in rapid prototyping and mass production. Moreover, the technology has recently been utilized in the pharmaceutical, healthcare, automotive, aerospace, and consumer product sectors, among others.
TRENDS
The graph below depicts the filing trends in patent families related to 3D printing technology. Patent filing in 3D printing is currently thriving. Vast application areas and applicability of the technology in mass manufacturing are some of the main reasons for the increase in patent filings. By one estimate, the global market reached $2.2 billion in 2012, up 28.6% from 2011.
Filing Trends For Last 5 Years

Source: Thomson Innovation and Aranca Analysis
Note: data for 2012 and 2013 may not be accurate due to limitation of 18 month publication period
The graph below shows the top assignees and their respective patent counts in 3D printing technology. The top players in 3D printing technology are companies mainly active in the printing domain. However, aerospace and consumer electronics players have also recently started filing patents. 3D Systems, Inc. developed the first 3D printer and currently features on the list of top assignees.
Top Assignees In Last 5 Years

Source: Thomson Innovation and Aranca Analysis
The graph below depicts the geographical distribution of patent families in 3D printing technology. Being established markets, the US and Europe witness a majority of patent filings. However, some of the patents filed in the Southeast Asian countries such as Japan and China, which are considered as mass manufacturing nations, also protect intellectual property rights in 3D printing technology. The universities in China, the US, and Europe have been publishing rigorously across a range of 3D printing technologies, which indicates the educational and R&D adaptability of the technology. Recently, the UK government granted funds totalling £500K to bring 3D printers to 60 schools.
Market Distribution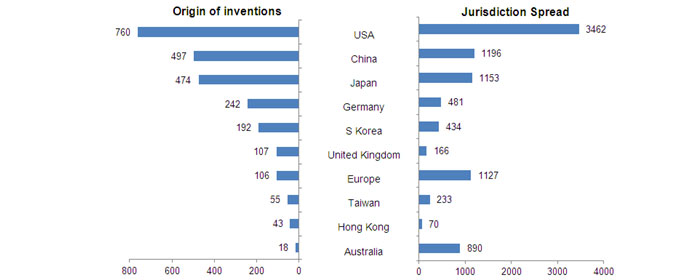 Source: Aranca Analysis based on Thomson Innovation data
PROBLEM - SOLUTION
The top players are addressing problems related to the material used in 3D printing of an object as well as its composition. Most top players are using selective laser sintering, stereolithography, and FDM technology for 3D printing, and are focusing on the related problems. With regard to the aerospace industry, aerospace companies such as Boeing are filing patents for the technology to manufacture aerospace parts, pressure intensifying tools, and solid freeform fabrication for object development.