Twitter — A Crystal Ball for Asset Managers?
Published on 31 Mar, 2017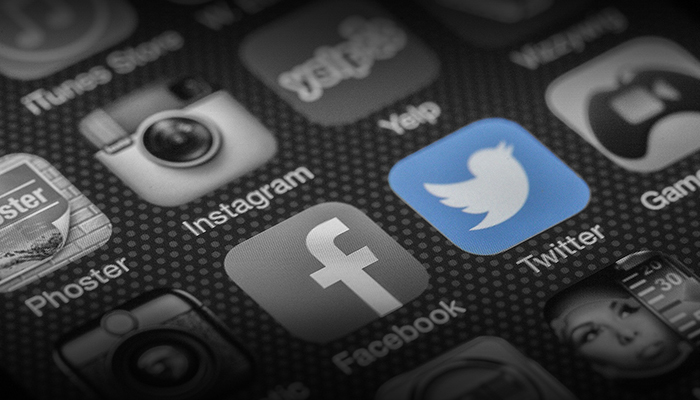 Crowdsourcing through social media could be the next big thing in an asset manager's analytical arsenal.

Newly elected US President Donald Trump has made Twitter famous, again. The president often takes to the social media platform in order to express his views on policies and publically traded companies. In most cases, his 140 characters pack the power to move Wall Street in either direction. In January for instance, Toyota lost US$1.2 billion in value after @realDonaldTrump tweeted, "Toyota Motor said will build a new plant in Baja, Mexico, to build Corolla cars for U.S. NO WAY! Build plant in U.S. or pay big border tax."
Other companies, including Lockheed Martin, Boeing, and General Motors, have been in the presidential Twitter feed's line of fire, which caused panic among those who invested in them. Knowledge of such events before anyone else could help any investor form a winning trade strategy.
In today's competitive world, quick access to information has become a key differentiating factor as investors and asset managers weigh information to arrive at investment decisions. Over the years, information sources have evolved from newspapers and newswires (traditional) to social media platforms and online networks (non-traditional). The possibility of predicting stock market trends by analyzing public emotions would have seemed farfetched a decade ago. However, in today's constantly innovating world, the means to commoditize any emerging technology are quick and ample. In recent years, the world has witnessed a surge in big data analytics companies such as Dataminr and Eagle Alpha, which instantly analyze Twitter messages and other alternative information to provide valuable intelligence to fund managers.
What is Driving the Trend?
The growing use of social media as a preferred means of communication is the major catalyst responsible for the transformation of real-time information into trade insights. Nowadays, people often use social media platforms, such as Twitter, Facebook, and YouTube, to express their feelings experiences, and events. As of December 2016, more than a quarter of the world's population was active on Twitter and Facebook. In addition to sharing updates about friends and family, social platforms are becoming a powerful tool to disseminate and consume information. According to current estimates, approximately 350,000 tweets are sent per minute, amounting to 500 million tweets per day and around 200 billion tweets annually. This is an indication of the wealth of information available on these platforms.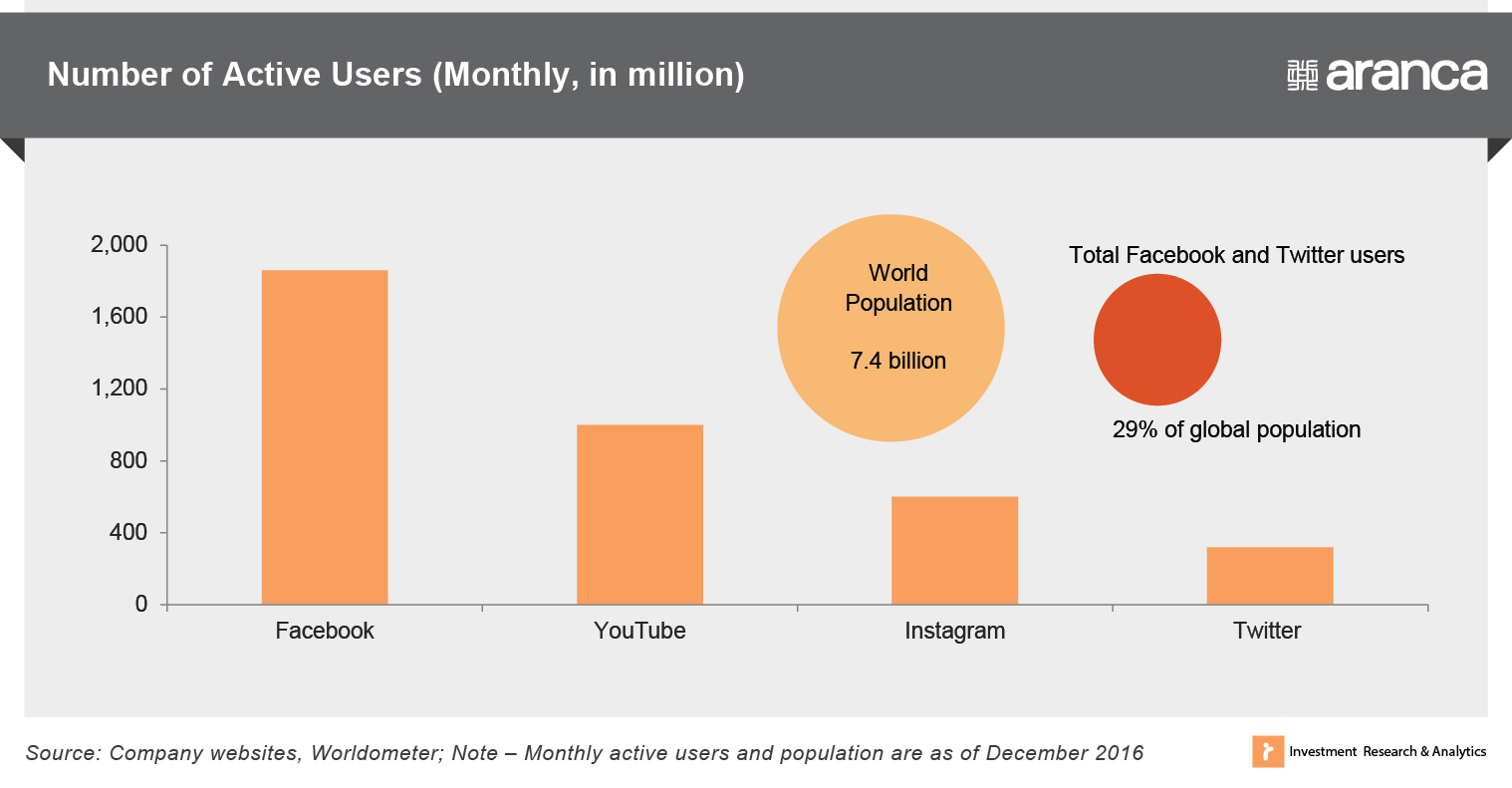 Social Media is Disrupting Journalism as We Know It
Social platforms have rapidly evolved as news sources. The digital and Internet revolution has caused an increasing number of people to ditch traditional information sources like TV and print media for the more engaging social and mobile platforms. According to Pews Research Center (2016), the majority of Twitter (63%) and Facebook (63%) users in the US utilize the platforms as news sources. This number rose significantly from 52% and 47% for Twitter and Facebook, respectively, in 2013.
The uptake of social media platforms as real-time news sources is rising due to the growing phenomenon of "citizen journalism." Citizen journalism refers to the collection and spreading of news by the general public. Led by the power of social media, this has enabled as-it-happens news broadcasts, sometimes even before the mainstream media:
In January 2009, Twitter user Jānis Krūms tweeted, "There's a plane in the Hudson. I'm on the ferry going to pick up the people. Crazy." The news broke on Twitter and was picked up by the mainstream media only about 15 minutes later.
In 2011, Sohaib Athar, unknowingly, live-tweeted the US military raid that led to the death of Osama Bin Laden.
In 2013, Twitter chose its own platform over a traditional press release to announce its IPO.
A number of such events continue to occur and be reported on social media platforms before any of major news agencies pick them up. This gives Twitter an edge when providing real-time coverage, proving more reliable for breaking news than agencies such as CNBC, Reuters, and Bloomberg — on which traders rely heavily. Findings by Pews Research Center indicate a larger proportion (59%) of users follow breaking news on Twitter as compared to Facebook (31%).
Are Financial Markets and Public Sentiment Really Correlated?
Yes. Studies have discovered a correlation between financial markets and public mood. In 2010 for instance, researchers at Indiana University released an academic paper titled "Twitter mood predicts the stock market." Dr. Johan Bollen and his colleagues claimed it was possible to predict movement in the Dow Jones Industrial Average Index (DJIA) by analyzing Twitter feeds. Dr. Bollen used two mood tracking tools, Google Profile of Mood States (GPOMS) and OpinionFinder, to measure sentiment as expressed in six months of Twitter data.
GPOMS assesses 6 distinct mood states, i.e., Calm, Alert, Sure, Vital, Kind, and Happy. Conversely, OpinionFinder uses a single mood indicator, i.e., positive versus negative.
Using an algorithm, Dr. Bollen and his colleagues were able to predict the daily direction of the DJIA three days in advance, with 87.6% accuracy.
A similar study was conducted by the European Central Bank (ECB). The bank analyzed daily tweets containing the words "bullish" or "bearish" to gauge investor sentiment about the market on a particular day and then correlated that with actual movement in the stock market. Higher Twitter bullishness indicated an uptick in daily returns on the following day. The ECB discovered that "Twitter bullishness has a statistically and economically significant predictive value in respect of share prices in the United States, the United Kingdom, and Canada."
However, the ECB also pointed out that the Twitter indicator is able to predict only short-term movement, usually up to a single day.
Do Asset Management Firms Need to Rethink Their Strategies?
The majority of news stories invariably impact the price of certain listed equities minutes after they break. The ability to accurately capture these events almost instantaneously, before the market, could provide a brilliant competitive edge to traders and asset managers.
In March 2015, a trader made over US$2 million in an extremely well-timed trade. Within seconds after Dow Jones Newswires reported Intel was in talks to buy Altera, a trader (possibly through an automated trading program or a bot) purchased options for about 300,000 shares of Altera with a strike price of US$36 and mid-April expiry. At the time, Altera's shares were trading at around US$34.76 per share, so the options were out of money and cost US$0.35 per piece. Twenty seconds later, Altera's stock was halted. Two seconds after, a Wall Street Journal reporter tweeted the news of the potential merger. When the stock reopened, Altera surged and closed 28% higher. Consequently, the price of each option bought by the trader increased to around US$8.10, taking the collective value of options to about US$2.4 million, compared with US$110,000 at the time of purchase.
In another instance, Social Market Analytics, a social media data analysis firm, alerted clients that the positive talk on Apple was percolating, just before legendary trader Carl Icahn tweeted he had purchased a large chunk of the stock.
More recently, a Google engineer wrote computer code to capture the sentiment around US President Donald Trump's tweets. The code is designed to assess whether Trump's mention of a publicly traded company on Twitter is positive or negative, and then, autonomously trade stock in that company.
Social platforms are increasingly becoming hunting grounds for asset managers equipped with big data analytics to long or short equities faster than smaller investors. A number of companies such as Dataminr, EOTpro, and Eagle Alpha are riding big on this trend. These companies apply advanced analytics to millions of Twitter messages and other non-traditional data sources to detect events likely to move the market.
Access to a complete Twitter stream is estimated to cost around US$30,000 per month, with fees based on usage, which could cost up to US$1.5 million a year. Dataminr emerged as one of the first companies to buy direct access to the entire stream of tweets. Currently, it is one of the few companies to have acquired such access following Twitter's acquisition of GNIP in 2015 and its subsequent decision to cut off full feed for some companies. GNIP resells social media data to analytics businesses and other clients. Meanwhile, Eagle Alpha, formed by a former Morgan Stanley i-banker, provides alternative data-based macro and equity research to asset managers.
The World's First Twitter-based Hedge Funds
A few months after Dr. Bollen and his colleagues released their academic paper, the world's first hedge fund was launched that based investment decisions on sentiment expressed on the social media platform. In July 2011, Derwent Capital Markets (DCM) set up a US$40 million hedge fund, popularly known as "The Twitter Fund," which applied trading algorithms and sentiment analysis to about 10% of the 10 million tweets sent daily to decide where to invest. However, the fund was liquidated within a month as DCM failed to raise more than 60% of the initially committed investor fund since investors became risk averse following the US's first ever downgrade to below AAA in August 2011. Nonetheless, The Twitter Fund outperformed the market during its one-month operation, returning 1.87%.
In 2014, DCM founder Paul Hawtin launched his second social media based fund, Cayman Atlantic. According to Hawtin, his systems are capable of analyzing and determining a tweet less than a second after a user has tweeted. He believes Twitter is more relevant to hedge fund managers for determining where to invest as tweets capture events in real time, while Facebook is more personal. In terms of fund performance, the Cayman Atlantic fund has continued to outperform the DJIA over the last two years. In 2015, the fund generated cumulative returns of 10.42%, compared with DJIA's returns of -2.23%.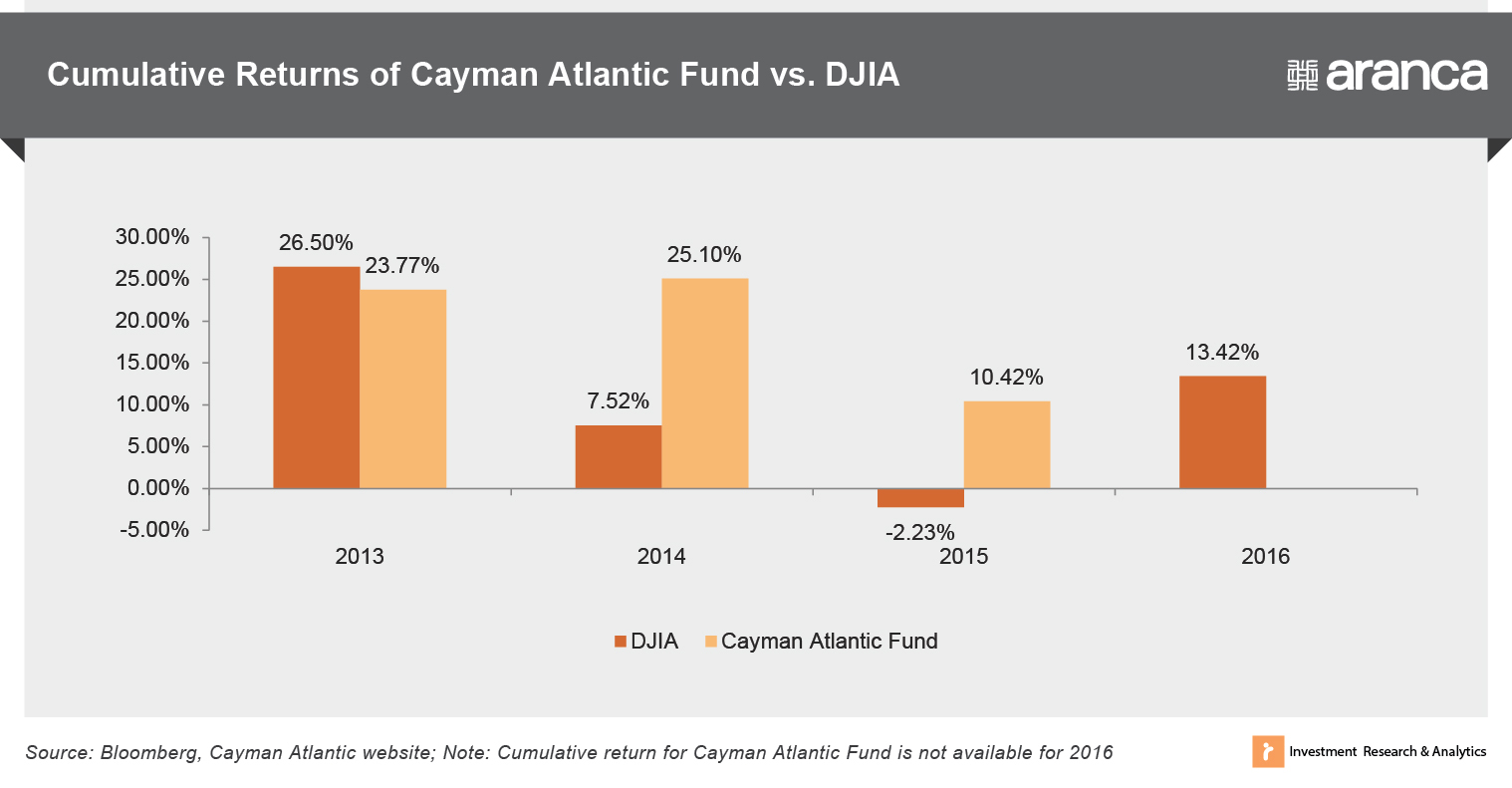 Is Banking on Collective Wisdom Wise for Financial Markets?
In 1906, Statistician Francis Galton ran statistical tests on guesses from 800 participants who entered into a competition to guess the weight of an ox at a country fair. He found the average guess (1,197lb) was extremely close to the actual weight (1,198lb) of the ox.
A large group of people may have been smarter than a few while guessing the weight of an ox, but the stock market is a whole other ballgame.
Social media analytics firms may be the answer for asset managers' attempting to finding a winning strategy. Although the industry is at a nascent stage, it certainly has potential.
Eventually however, it always boils down to what's the fastest when it comes to analyzing the market and executing transactions.
Whether that's man, machine, or a combination of the two, should be easily evident in the next few years.