OPEC Production Cuts Still Undecided — Oil Slides Again Due to Sagging Sentiment
Published on 15 Nov, 2016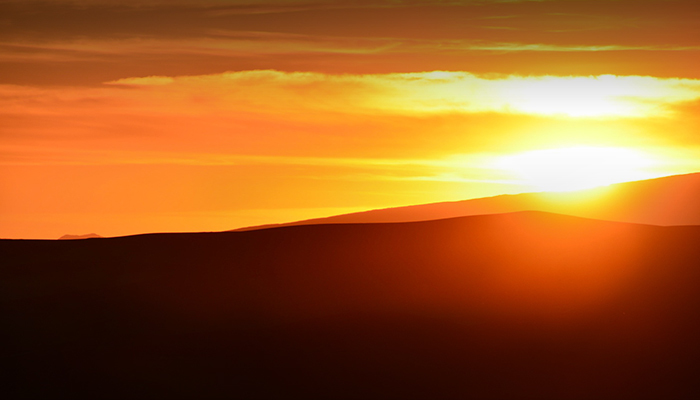 Iraq's out, Trump's in, and the oil market is writhing due to growing uncertainty.
OPEC's September Meeting in Algiers Ended on the Right Note
The OPEC's meet last month generated quite a bit of positive sentiment, with participating members agreeing to cut oil production in order to boost prices.
The production cut is expected to be around 700,000bpd bringing the production down to 32.5mbpd from the current levels of 33mbpd.
At the time, only Iran, Libya and Nigeria were exempt from production cuts due to concessions; Iran resumed production after long-standing sanctions were lifted, while Libya and Nigeria are recouping after terrorist attacks on their oil facilities.
Uncertainties About Eventual Execution is Damping Oil Markets
While Algiers set the right tone for oil producers going forward, there's been some uncertainty regarding the finer points of its eventual execution.
While the next obvious step is to set specific production caps for individual oil-producing nations, it'll be a complex bilateral decision that'll need both OPEC and non-OPEC nations to co-operate without scruples until oil prices stabilize.
Until the industry takes some concrete steps toward capping, oil prices are likely to stay volatile.
Increasing US shale gas production and its growing oil reserves aren't helping either.
To make matters worse, it looks like Iraq — OPEC's second-largest oil producer — is also looking for an exemption from any serious production caps. Iraqi Oil minister Jabar Ali al-Luaibi argued that the country is in need of the money to fight the Islamic State (ISIS).
Iraq's decision to opt out of the OPEC's next meeting (to be held on 30th November) is threatening to reverse the positive sentiment (and trends) that boosted the market after Algiers.
A Trump presidency hit sentiments further, with the market dropping over concerns that the new administration will call for an increase in shale gas production in the US, oversupplying an already overstocked market.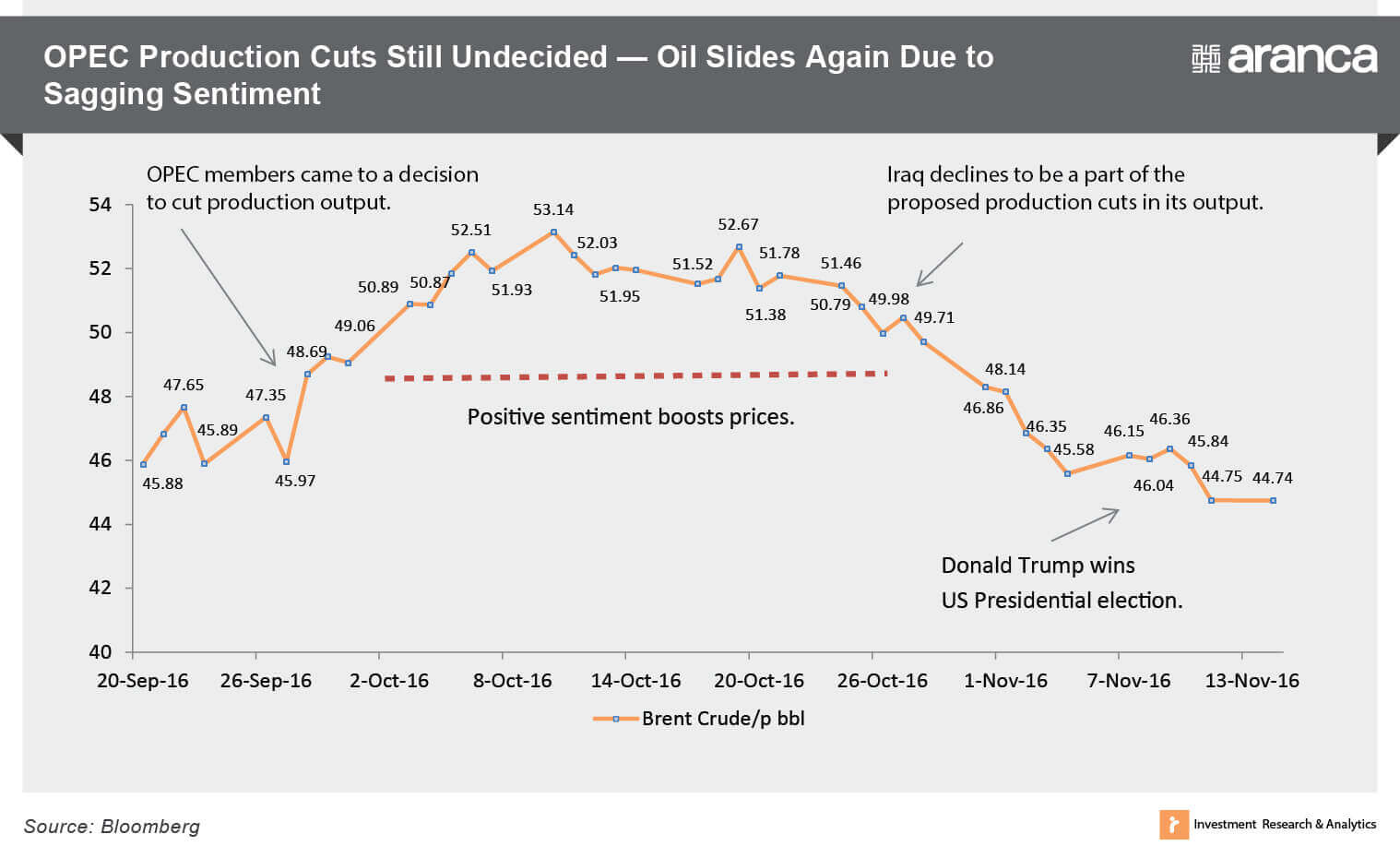 Growing uncertainty about an actual actionable agreement after the OPEC's next meet in November is making investors jittery.
OPEC output for October rose to 33.64mbpd, up 240,000bpd from the previous month, and Brent Crude prices dropped as low as $45 per barrel on the 14th of November, 2016.
Until a proper plan for crude production cuts is on the table — and observed — oil prices will likely remain highly volatile.
---
Speak your Mind