OPEC Production Cuts Announced — Rebalancing Expected in 2017
Published on 07 Dec, 2016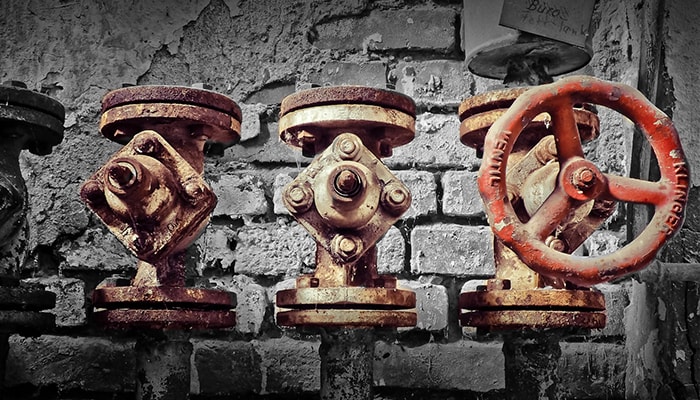 OPEC members agree to cut crude production to 32.5mn b/d until June 2017 — reducing global oil supplies by about 1%.

The agreement among all 14 member countries will be effective for six months starting January 2017, with a provision to extend the deal until December.
In September this year, OPEC members announced plans to reduce crude production between 32.5 – 33mn b/d, with quotas supposed to be set later.
The proposed reduction in supply created significant positive sentiment, with Brent oil prices rallying around 5.0% to US$48/bbl in November 2016.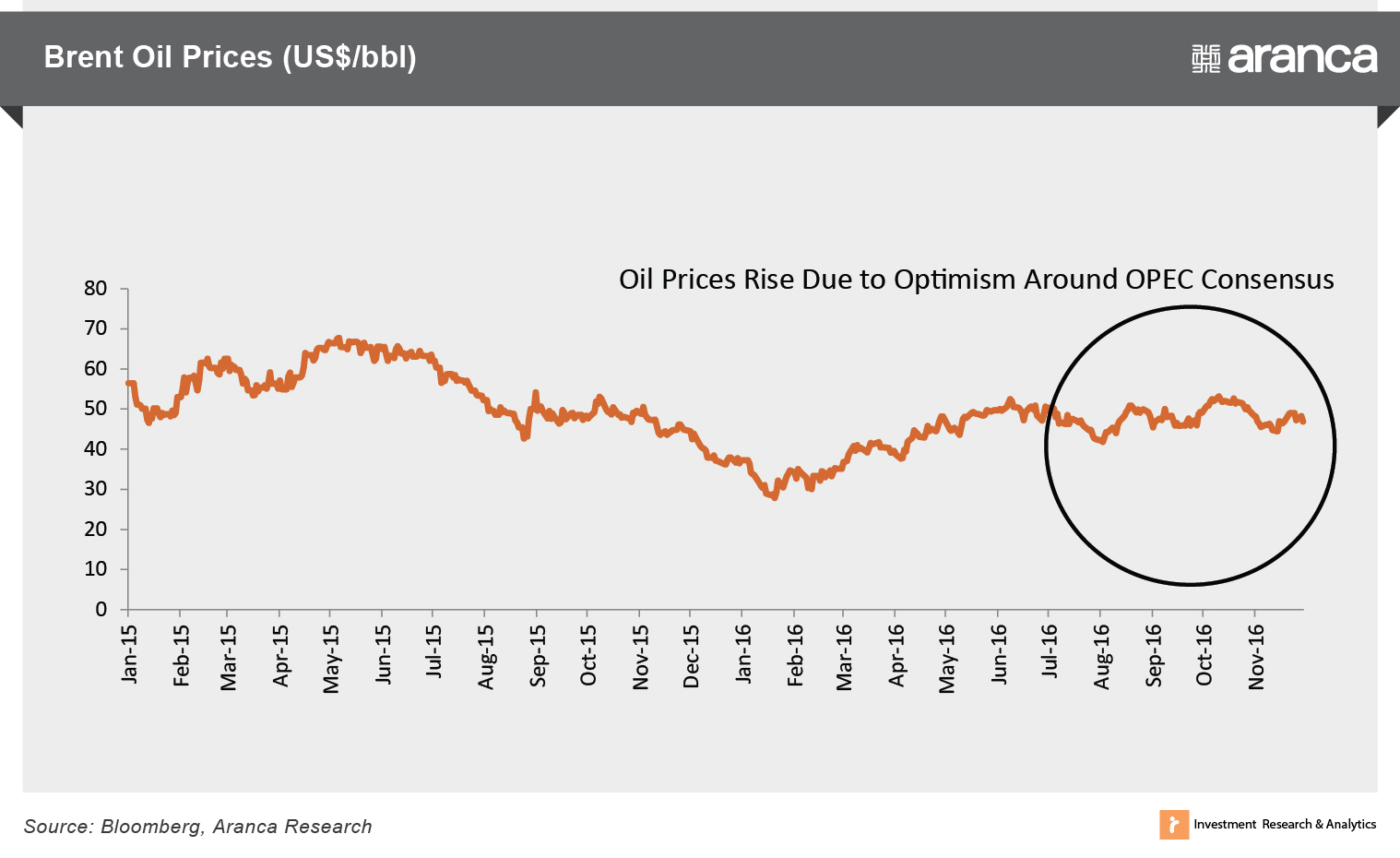 While there was some pessimism about the likelihood of an amicable agreement between competing nations, OPEC members finally reached a consensus — their first since 2008 — on 30th November 2016, agreeing to cut production by 1.2mn b/d, thereby reducing overall output to 32.5mn b/d.
This reduction is equivalent to about 1% of the world's oil supply.
The largest cuts are expected of Saudi Arabia (0.49mn b/d), Iraq (0.21mn b/d), UAE (0.14mn b/d) and Kuwait (0.13mn b/d).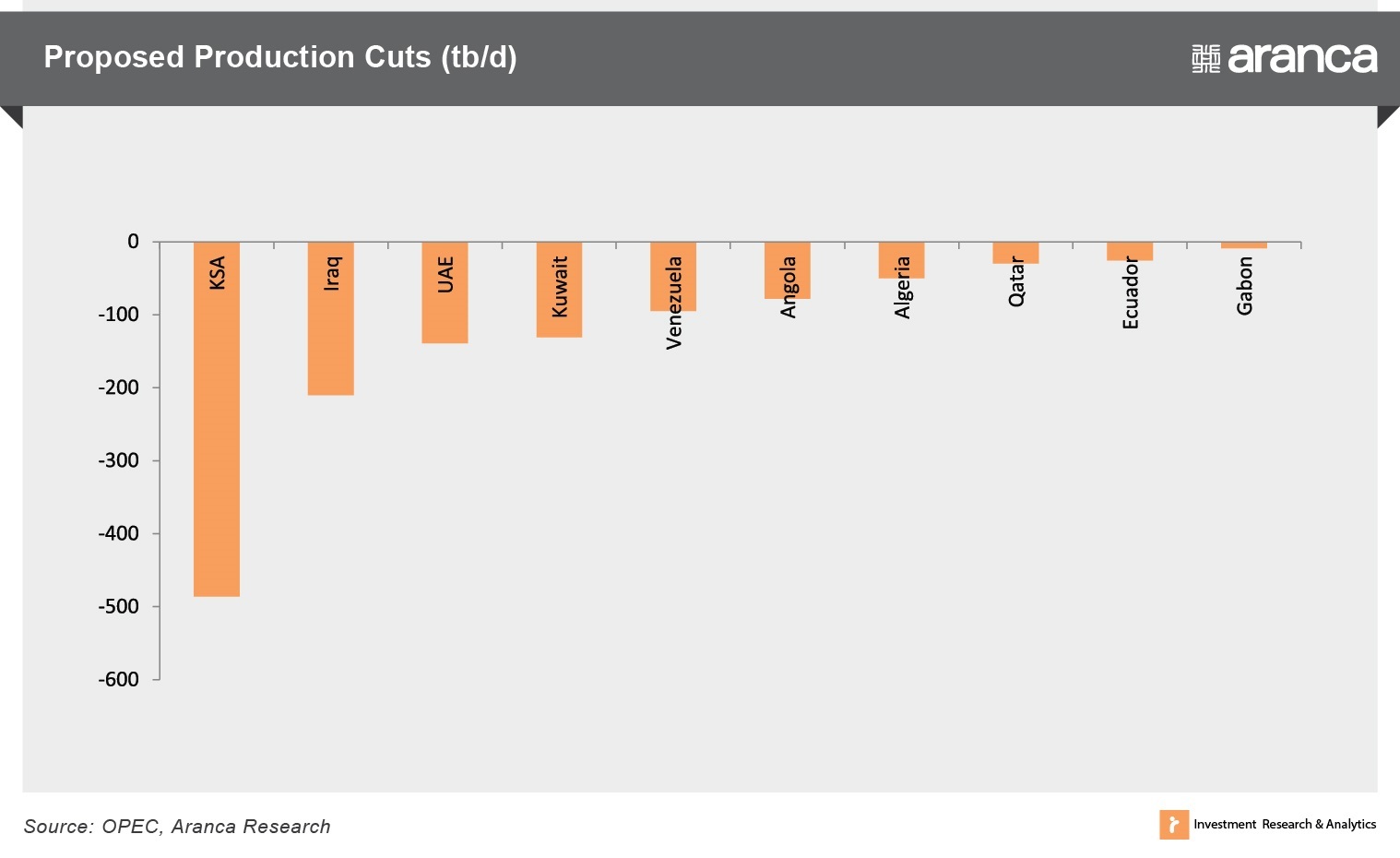 While, Libya and Nigeria have been exempted due to ongoing geo-political difficulties, Iran has been allowed to increase its output by 90,000 b/d, close to its pre-sanction levels. Indonesia has suspended its membership rather than agree to a production cut, likely due to the fact that it imports more crude than it exports.
The agreement also includes a commitment from non-OPEC members to cut production by 0.6mn b/d, with Russia's quota at 0.3mn b/d.
Short-term Cuts Will Reduce Surplus Stockpiles
The OPEC agreement will help re-balance the global oil market by normalizing surplus inventories.
According to the EIA, global oil inventory builds averaged 0.6mn b/d between January–October 2016. EIA estimates global oil inventories builds to average 0.8mn b/d in 2016E and 0.5mn b/d in 2017E. The proposed 1.8mn b/d cut (including non-OPEC producers), if implemented, will help reduce the inventory buildup and expedite the oil market's re-balancing.
As evident in the next chart, oil prices generally rise during periods of excess demand, and vice versa. The oil market is expected to stabilize next year, driven by the proposed production cuts and a growing global demand for crude.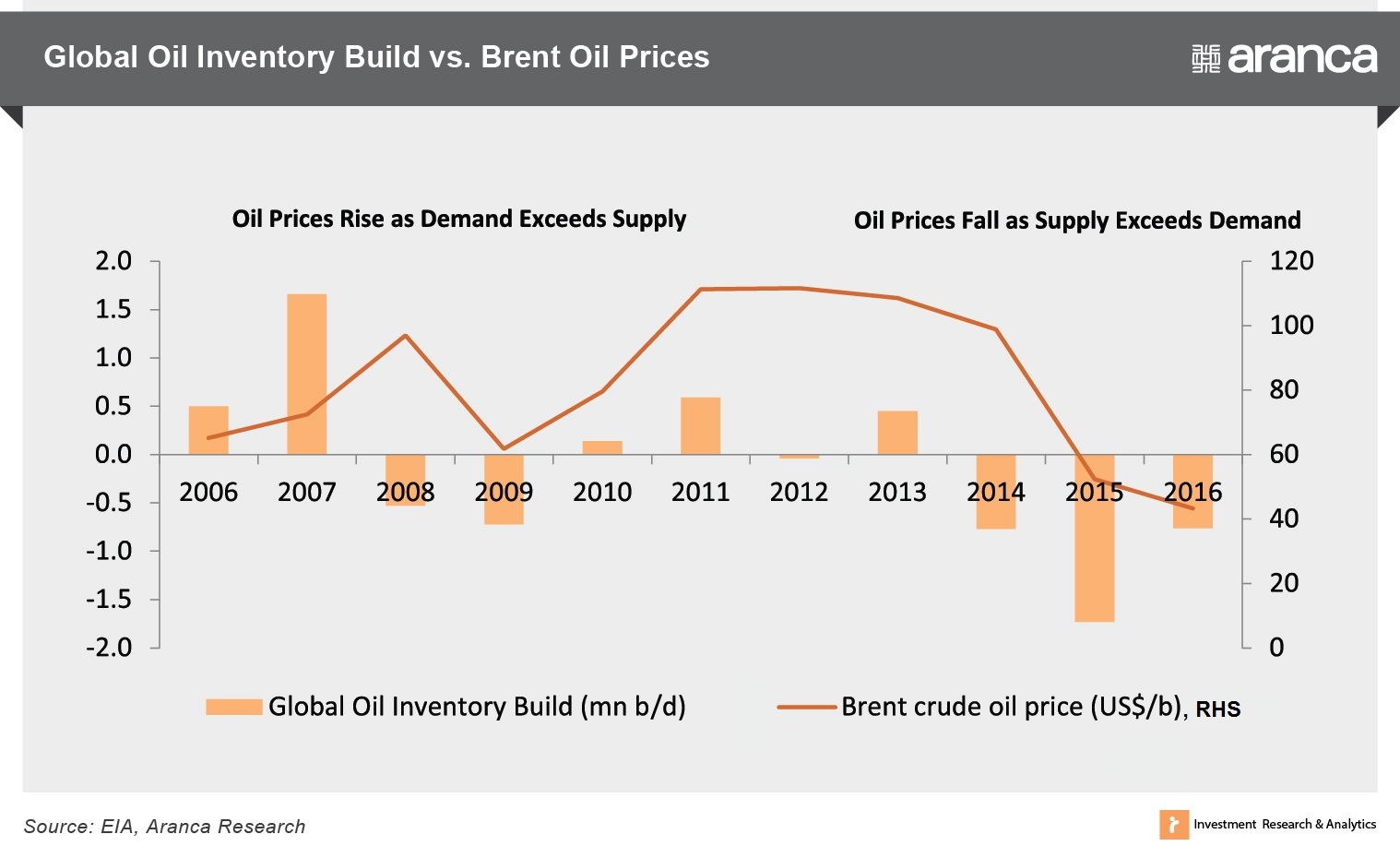 The success of the deal however, really hinges on whether participating nations adhere to their allocated quotas, something that's proved elusive in the past.
A violation of the agreed limits will once again put pressure on oil prices in the near to medium term.
Saudi Arabia's Cuts Are Well Within Manageable Limits
Saudi Arabia's proposed production cut of 0.486mn b/d is well within manageable limits.
According to EIA data, Saudi crude oil production averaged 10.3mn b/d during 9M16. Assuming the 4Q16 production stays in line with 3Q16 levels of 10.6mn b/d, the average production for 2016 will be 10.4mn b/d, whereas the revised production target set for Saudi Arabia stands at 10.1mn b/d. The implied YoY reduction in Saudi production would therefore be just about 0.3mn b/d for 2017, a dip the likes of which Saudi Arabia has weathered in the past, as evident in the next chart.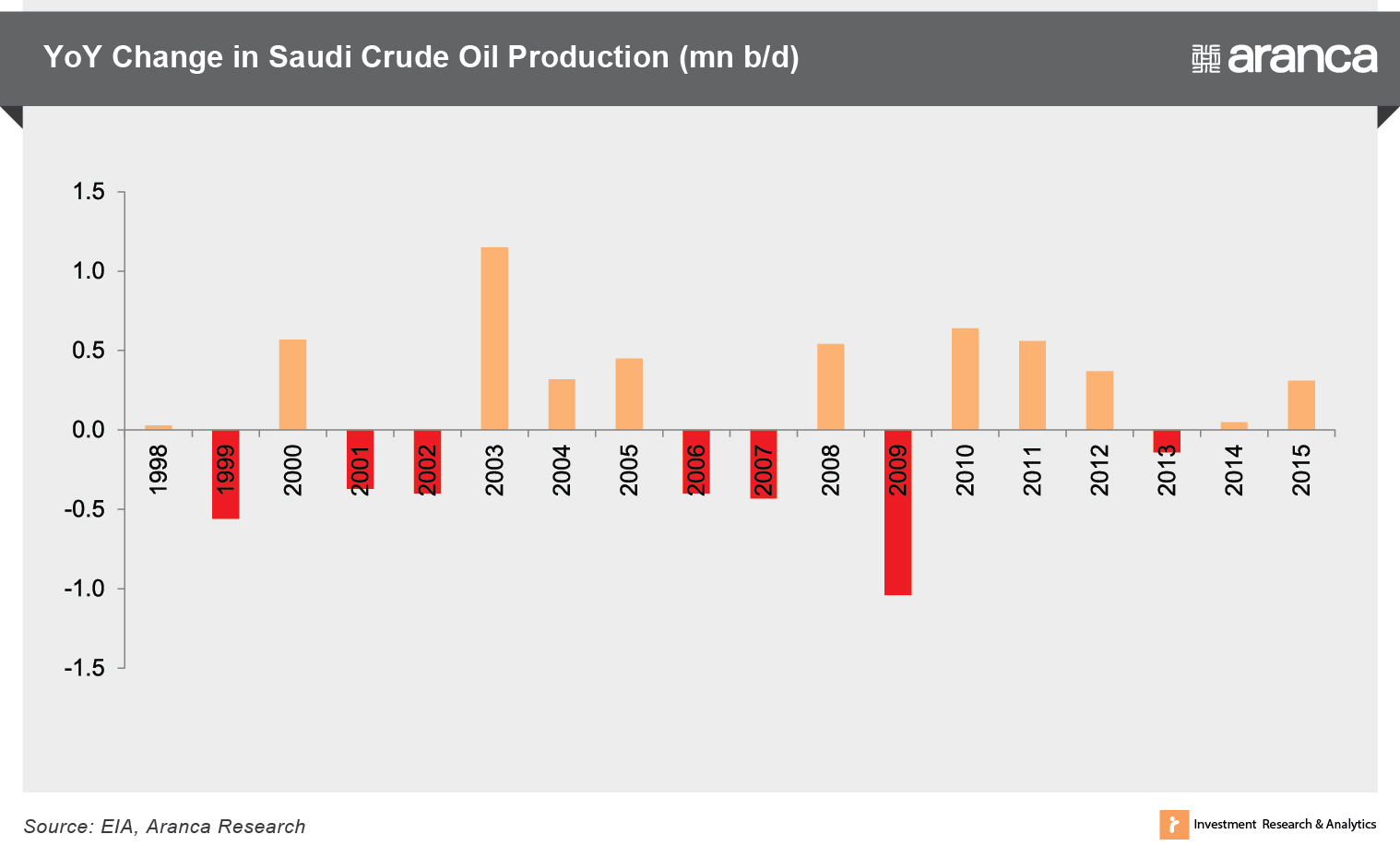 The proposed cuts for Saudi Arabia, although the highest in the cartel, are achievable.
At current production levels and export volumes, every single dollar that oil prices climb will help Saudi Arabia increase monthly oil revenues by SR1bn. The overall production cuts, if implemented successfully, would help Saudi Arabia improve its fiscal position.
American Shale Producers Could Reactivate Rigs, and Another Downslide
American shale gas producers have significantly improved their productivity levels after grappling with weak oil prices for a while now, with the breakeven cost of producing a barrel of shale oil declining from US$79.0/bbl in 2014 to US$48.0/bbl in 2016. Oil prices above US$50/bbl could encourage shale producers to reactivate rigs, fuelling an increase in American production — a key downside risk to oil prices over the near to medium term.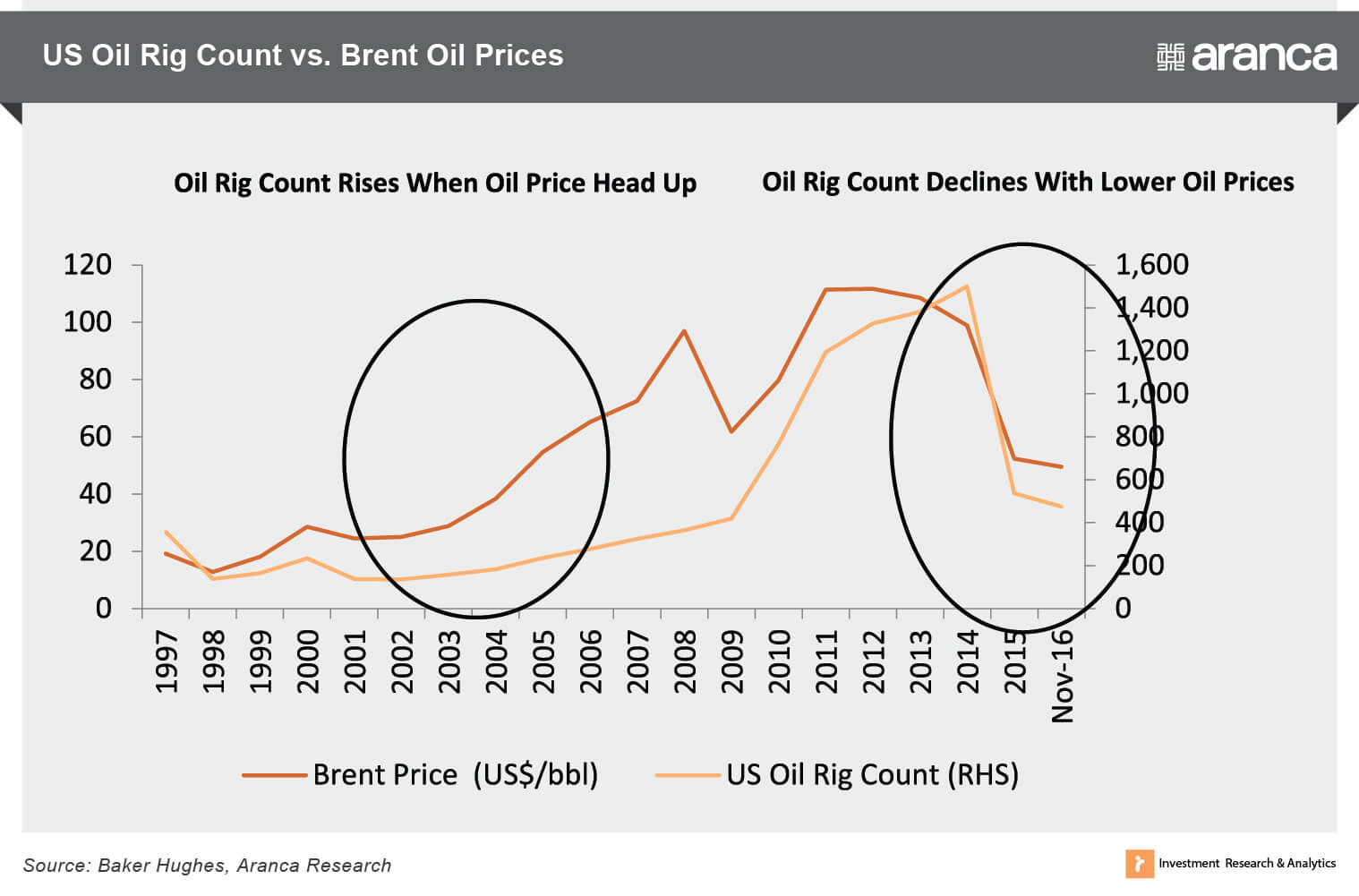 Although execution risks and concerns over shale producers ramping up production persist, it's likely that oil prices will hover between US$50-60/bbl in the near term.
Whether OPEC members stick to their commitments and quotas — or not — remains to be seen.
The agreement has nonetheless sparked optimism about a possible re-balancing of the oil market by 1H17.
---
Speak your Mind