Oil Prices May Rise if the OPEC Algiers Accord Holds
Published on 30 Sep, 2016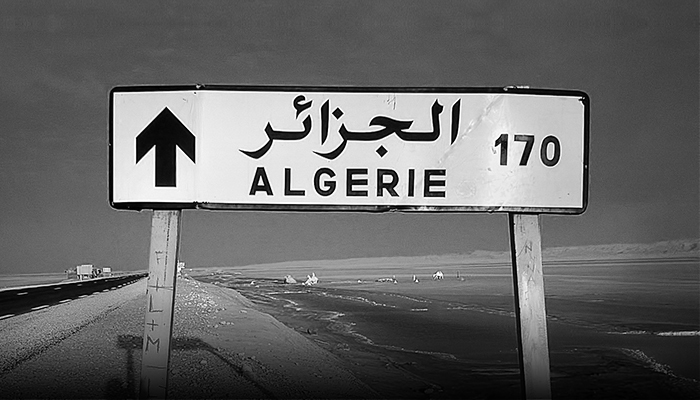 Crude prices jump over 6% as OPEC reaches consensus on production cuts; builds hope that oil prices will rise.
Brent Crude prices are on a roller coaster, dropping from a peak $115p/bbl in June 2014 to under $28p/bbl at the end of January 2016. It's making global markets queasy, with macroeconomic development across the world's biggest economies bearing the brunt over the past 20 months.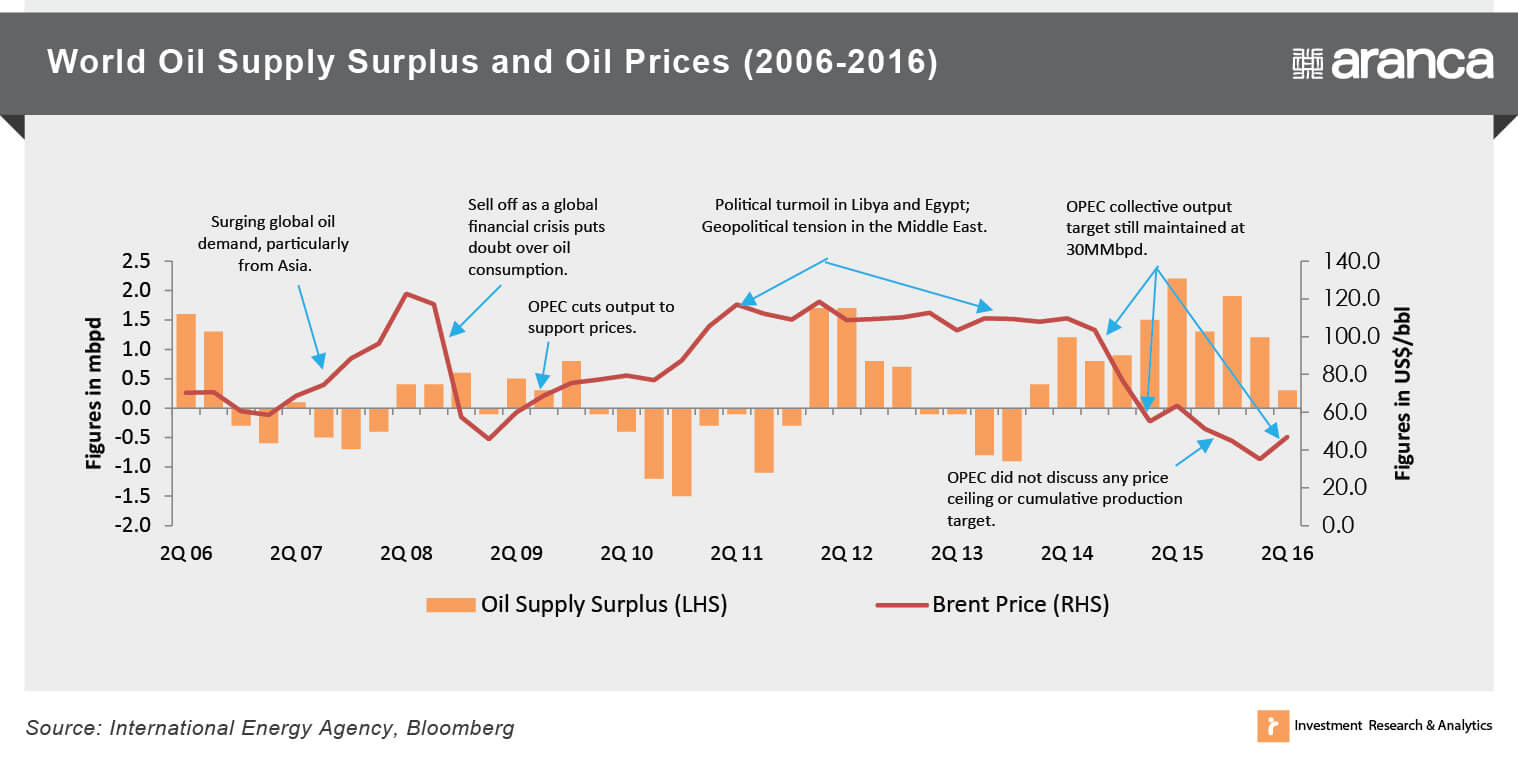 The sharp fall is similar to what happened in 1985-1986, and then again in 2008-2009.
While the 1985-86 price drops were supply-driven — OPEC members reversed earlier production cuts —the drop in 2008-2009 was due to a collapse in demand due to the global financial crisis.
The latest slump however, is an odd mix of both.
Crude Prices Fell Due to a Demand That Never Rose
When things started turning around after the last slump in 2008-2009, Brent Crude prices recovered, growing steadily till they hit $115p/bbl in Q2 2014.
Demand exceeded supply, and was expected to climb further with time.
Then there was shale.
The US increased shale gas production from 1Q 2014 to meet its growing energy needs, and capacity climbed over 1mbpd. With US domestic oil production nearly doubling over the past several years as well, America began to reduce her oil imports.
When the largest oil importer in the world dials down orders, markets react.
Brent Crude slid from $115p/bbl in Q2 2014 to just $57.3p/bbl by Q4 2014, a drop of more than 50%.
As demand from the US dipped, other markets couldn't soak up the excess crude.
Suppliers who counted on the US for demand (such as Saudi Arabia, Algeria, and Nigeria) collectively turned to Asian markets, where prices took further hits to gain competitive advantage.
Demand from Europe and other developing countries remained weak as well, with growing environmental concerns as well as a gradual shift to renewables and electric vehicles hitting it further.
Although China and India have been shoring up their oil reserves in earnest, it's done little to alleviate the glut caused by a supply that was groomed and geared for far greater demand.
Production Capacities Meant to Cope With Growing Demand Ended Up Flooding the Market
According to the International Energy Agency (IEA), the average global oil supply was 95.9mbpd in the second quarter of 2016, up from an average 93.8mbpd in 2014. There's been a continuous rise in production since 2014, with average output surging by 4Q 2015, hitting record levels like 97.3mbpd, when demand was just about 95.5mbpd.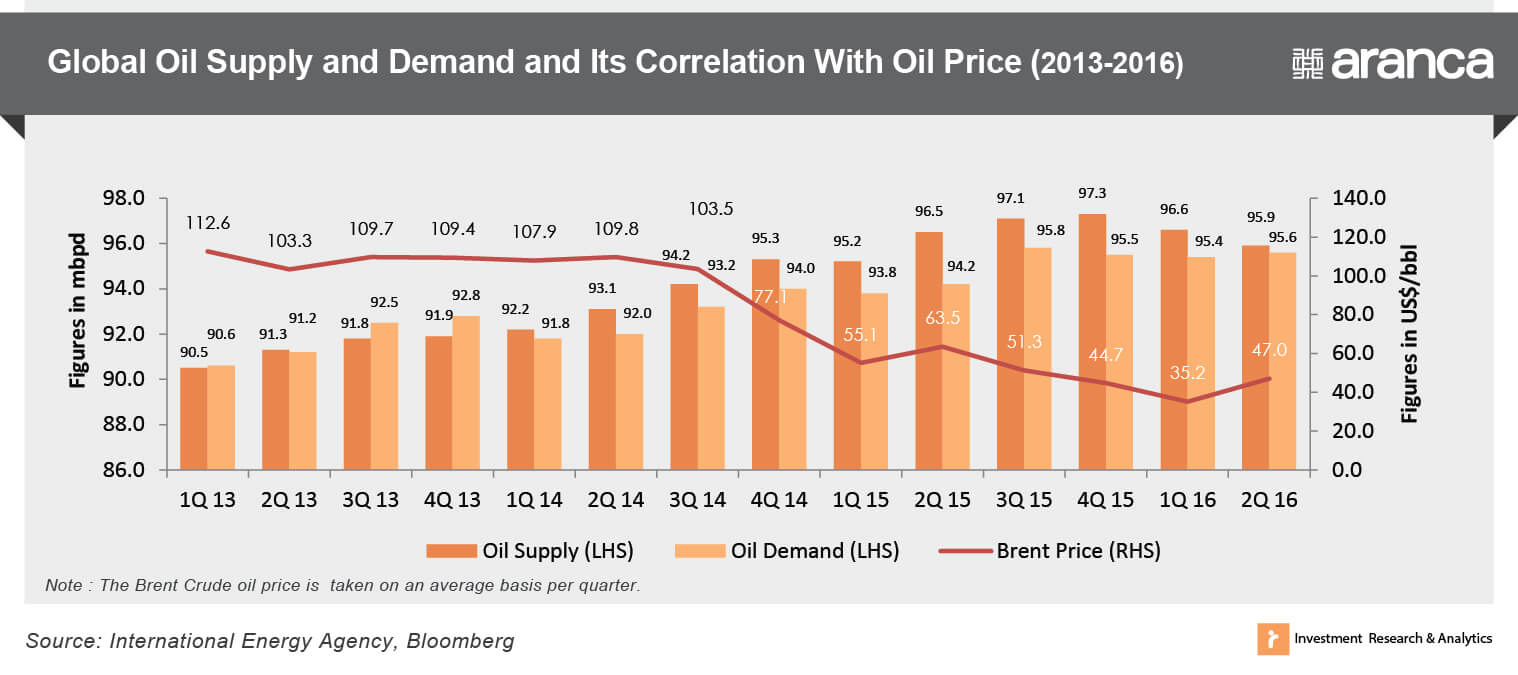 While the IEA reduced their estimates for demand due to the financial instability and economic concerns surrounding China — the second largest economy in the world — OPEC along with other producers were optimistic about growth and continued to build surplus.
Oil production in Canada and Iraq rose year on year, Iran restarted production with a gusto after its nuclear deal with US, and Russia was pumping oil at record levels.
The demand and supply gap was at its peak — 3mbpd — by the second half of 2015.
Major oil producing nations maintained output unabated at 30mbpd between 2014-2016, compounding the oversupply issue simply because they didn't want to lose market share.
It was this series of unfortunate events that inspired the OPEC meeting in Algiers. The Executive Director of the IEA Fatih Birol believes that the oil market cannot rebalance without major intervention.
Previous OPEC Meetings — At a Glance
166th Meeting — November, 2014
The OPEC decided to maintain its collective production level at 30mbpd for the next 6 months.
Majority of OPEC countries expected a production cut to help boost prices; however individual members were afraid to cut production as it could hamper their market share and oil related income.
OPEC was worried that a sharp cut in oil production would further incentivize production of US shale oil; thereby reducing its current market share.
This resulted in fall of the oil price, the global Brent Crude contract for January fell 6.7% to $72.58 a barrel on the ICE Futures Europe exchange.
167th Meeting — June, 2015
After the previous meeting held in November 2014, Brent Crude oil prices fell to around $63p/bbl ahead of the meeting held in June.
The OPEC believed its market share would increase if it kept oil production at a high level of 30mbpd to squeeze rival high-cost producers.
OPEC members hoped that oil demand would continue to improve and absorb the supply if Iran finalizes a nuclear deal in the near future. The OPEC secretary said that it expects the price to remain at below $100p/bbl on account of the ongoing developments.
There was no major change in oil prices after the meeting in June as the price of Brent Crude oil was around $60p/bbl.
168th Meeting — December, 2015
Ahead of the meeting to be held in December 2015, the Brent Crude oil price fell to around $43p/bbl from the previous price $60p/bbl after the previous meeting.
There were hopes that an output cut would be announced in the meeting as supply reached peak levels after Iran started pumping oil again, while Libya, Nigeria, Saudi Arabia and Russia increasing their production levels.
In the meeting, OPEC did not make any policy change to constrain output, it also did not arrive at a conclusion of the production ceiling; this put a risk of a further drop in oil prices.
OPEC has had maintained its increase in output since Nov 2014, wherein Saudi Arabia resisted cutting its output as the other suppliers such as Iran and other non-OPEC producers declined to co-operate. As a result there was a fall of over 5% in the Brent Crude oil price post the meeting.
169th Meeting — June, 2016
The Brent Crude price fell below $28p/bbl in January — its lowest level since 2003 — over concerns that Iran could produce 500,000 barrels per day in excess of existing capacity.
The OPEC again failed to agree upon a consensus regarding its oil-output strategy.
Iran insisted on raising its own production capacity further.
Saudi Arabia promised to lower its production during the meet.
The OPEC emphasized a need for coordination between member countries as well as with non-OPEC producers.
OPEC recommended the Secretariat to continue monitoring the developments in the near future.
It also proposed that a meeting be held again in the near future, should the need arise, in order to suggest further measures that account for prevailing market conditions.
The Brent Crude oil price slumped by 1% after the meeting.
September 2016, Algiers
In tune with market expectations as well as speculations, a positive decision regarding the output cut has been made.
The OPEC has decided to set output levels between 32.5 to 33mbpd from its current levels of 33.25mbpd; a cut of around 700,000bpd.
The decision — a first in eight years —came as welcome relief to the market, with Brent Crude jumping around 6.5% to $48.96p/bbl, and Exxon Mobil (the world's largest publicly listed oil company) witnessed its stock price jump over 4%.
The deal is yet to be formalized, with details still being etched out.
The next meeting that's scheduled in November will decide production targets for member countries.
The deal will also exempt some from production cuts.
Iran will get some respite on account of its preexisting sanctions, while Libya and Nigeria will get similar exemptions to recuperate losses after recent terrorist attacks impacted their oil facilities. This is a major concession by Saudi Arabia, a dominant oil producer that's in turn expected to reduce its output by 350,000bpd.
While member nations may be in accord, the OPEC could still run into some hurdles reining in Russia's record-breaking output.
Formal Output Levels Will be Decided in November
Opinion is divided.
The IEA expects a weak petroleum market over 2017, while some expect oil prices to grow and stabilize by the end of 2017.
Russia — the world's second largest oil producer — still remains a wildcard.
Its co-operation is essential if demand has any chance to catch up with supply, which the IEA expects will increase steadily over 2017 by over 1mbpd.
China could be another deciding factor to account for.
Although China has been importing oil on a large scale over the past two years as part of its government-controlled Strategic Petroleum Reserve (SPR), current economic conditions and financial instability is making market players wary of another drop in demand.
While oil-producing nations may have finally agreed to work together to protect their own interests, they're yet to establish a formal agreement and terms.
Despite the current spike in oil prices, the real impact of this agreement will surface after the next meeting in November, when we'll have a better idea of the quotas assigned to individual member countries.
An amicable agreement and execution is perhaps all that remains between a steady rise and a steep fall.