MiFID II — Impact on the EU's Research and Trading Desks
Published on 07 Feb, 2017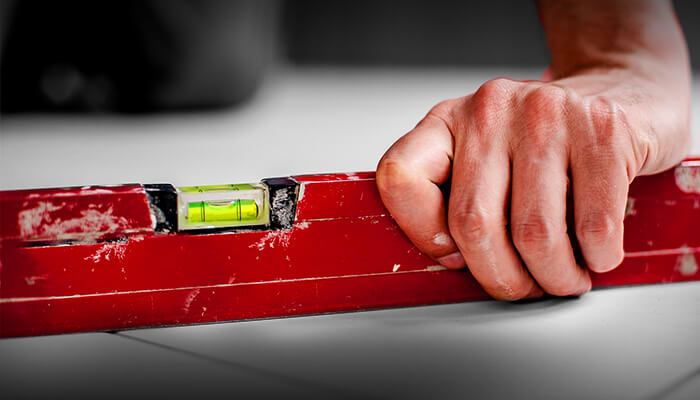 The European Commission approved the Markets in Financial Instruments Directive II (MiFID II) in April last year, regulations that are slated for implementation by 3rd January, 2018.

The directive requires complete unbundling of research costs from trading commissions in order to ensure efficient market performance and transparency, with significant implications for inducement-related considerations among both buy-side and sell-side firms.
MiFID I reforms, which have been in force since November 2007, were meant to create a pan-European single market programme for financial services. This directive would address issues such as investor protection, Multi-lateral Trading (MTF), order concentration, and the suitability/appropriateness of services.
MiFID II reforms, which will be rolled out over 2017, has a broader scope that includes inducement, position limits on commodities markets, transparency for fixed income products and derivatives, as well as product intervention and governance.
This new wave of reforms will transform the way an asset manager pays for investment research services in the EU.
Asset managers in the US and the EU usually pay brokers and independent equity research providers through Commission Sharing Agreements (CSAs), a fee that's eventually recovered from investors. Similarly, research costs for fixed income asset managers are bundled into the spread, as there's no trading commission.
The present structure does not report research costs separately; it's more like an exchange of services.
With the new MiFID II reform in play however, asset managers would need a separate payment mechanism to process research costs.
They will now have to pay for research requirements through their own P&L.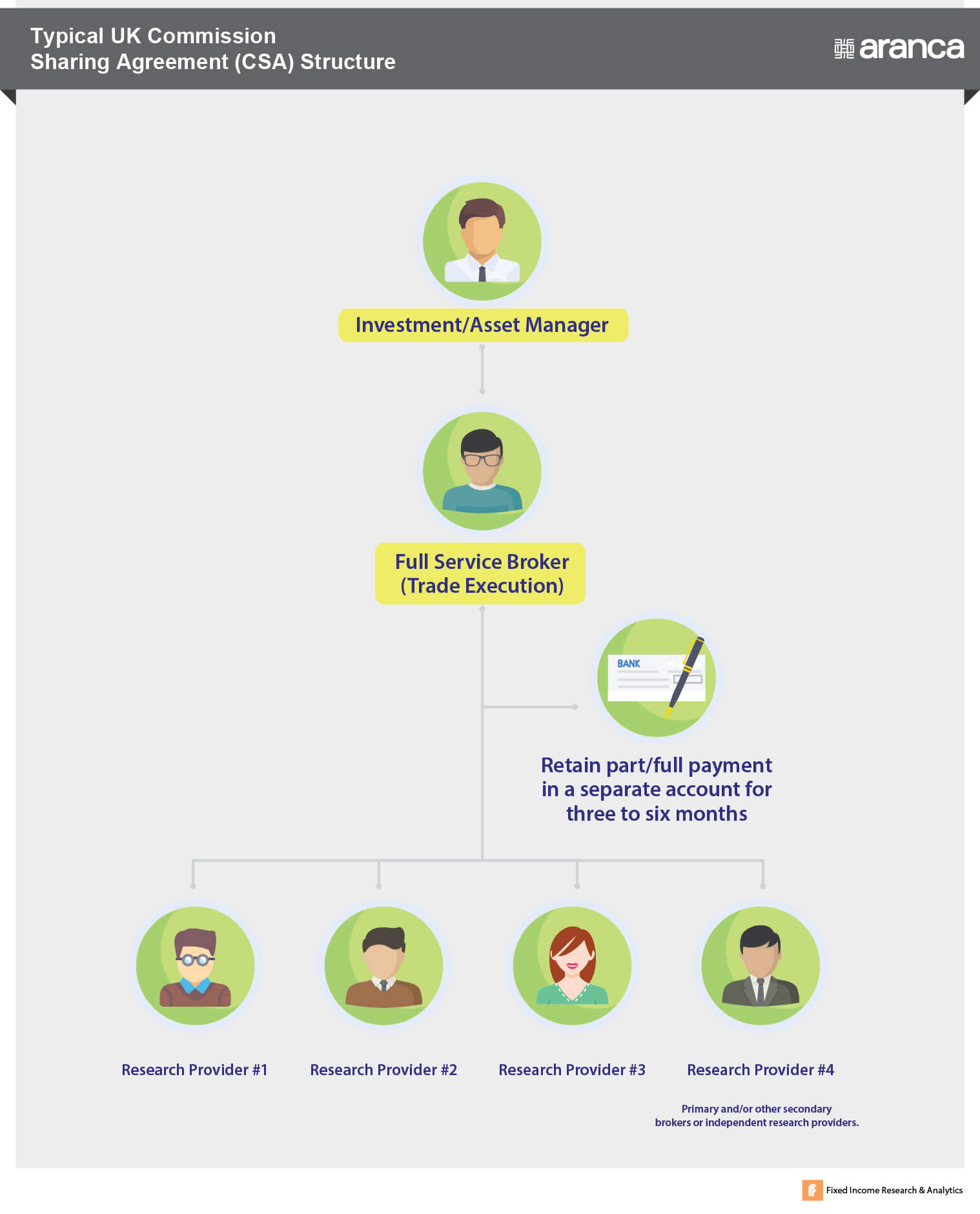 Alternatively, they could set up a separate Research Payment Account (RPA) that's funded through a predefined charge on behalf of their investors— essentially an enhanced CSA — with additional disclosures, reporting, and audit requirements.

In case they opt for an RPA, asset managers will have to set up their research budget at the beginning of the financial year, and the unbundling of research from regular service offerings may lead to a new set of compliance requirements and valuation tools.
While there is considerable ambiguity among some EU jurisdictions about the future of CSAs, the UK's Financial Conduct Authority (FCA) won't bat an eyelid as long as the research in question isn't linked to trading volume or value.
Moreover, RPAs in their present form and process could be particularly complex for asset managers to tackle when you factor in the valuation of research that involves multiple brokers and bespoke budgets.
In the face of looming change, asset managers could opt for modified versions of existing CSAs, a process that itself may be outsourced to vendors as well.
Impact of MiFID II Unbundling on the Investment Research Industry
MiFID II directives will have far-reaching effects on the investment research industry.
Under MiFID II, the allocation of separate research costs to asset managers would lead to closer scrutiny of pricing as well as the underlying value of research.
Because asset managers will have to justify their choice of research, they would be more judicious about the information they include, likely reducing their research coverage.
Banks on the other hand may streamline their research desks, seeking sectors that generate the most opportunities, shifting focus to larger deals, and thereby constraining their research universe.
Impact on Research Desks — Buy-Side
In order to manage research costs, buy-side firms will gravitate toward bespoke billable research rather than dole out lump-sums for wider research arrays.
Existing relationships would be completely revamped as well.
Asset managers may now have to look beyond their usual suspects and seek out new research providers. Simply updating earning models and forecasts won't cut it either, managers would prefer providers with more value-added data and analysis.
Asset managers would also be more likely to tie up with outsourcing partners.
Asset managers will now have to justify both the quality of research as well as its price when evaluating research providers, which translates to increased competition among research providers. Some asset managers may even prefer setting up essential research functions in-house, outsourcing non-core research functions in order to control costs — a definite boon for third-party research partners.
Non-banking research providers are expecting a windfall due to these reforms.
This could be a brilliant opportunity for independent research providers to compete with investment banks and brokers in a multi-billion-dollar equity/debt research market.
Impact on Asset Managers / Buy-side Firms

Separate research budget requirements and upfront clarity in annual research budget.

Some asset managers may set up research functions in-house.

External vendors will be roped in for full or partial research/reporting requirements and cost management.

Reduction in usage of sell-side reports.
Cost Pressure Could Push Asset Managers Toward Alternative Means to Manage Research
There's a good chance that competitive pressure may deter asset managers from raising management fees meaningfully, opting instead to bear the research costs themselves.
The severity of the impact however, just like an asset manager's ability to absorb research costs, would depend on its scale.
Smaller asset managers would definitely be hard-pressed to bear the cost internally, and a new reporting regime could prove costly for them. It'll be interesting to see how small asset managers innovate and evolve within the given framework to compete with larger competitors.
While partial industry consolidation cannot be ruled out, smaller asset managers may partner with technology and research outsourcing firms to manage research costs.
Impact on Research and Trading Desks — Sell-Side
While it's still unclear if sell-side firms would fall under MiFID II's purview in terms of unbundling services, Article 13(9) of MiFID suggests that EU brokers need to factor the price of research when providing services to EU asset managers.
This isn't mandatory for brokers providing information to non-EU asset managers however.
Nonetheless, this may prompt non-EU asset managers to demand similar pricing from EU brokers, and sell-side could also collaborate with third-party research partners in order to reduce research costs.
Impact on Trading / Sell-Side Firms

Will have to invoice research separately in order to comply with full price transparency.

Reduction Fixed Income bid/ask spread.
Fixed Income Bid and Ask Spreads Could Tighten
Unlike equity, where commissions are linked to trading, the cost of fixed income research is embedded within the bid/offer spreads.
If, under the MiFID II regime, research costs for clients are either billed separately or paid directly through the asset manager's account, those spreads can be narrowed to an extent dictated by the research component.
Any resistance by brokers to narrowing the bid/ask spread — claiming it's uncompetitive — will have to contend with regulatory pressure once the new regime comes into play. Heightened competition and pressure on profitability due to narrowing spreads could make the market inhospitable for quite a few small to medium brokers, hitting liquidity in the bond market
As far as sell-side is concerned, efficient execution of large trades will be a pivotal performance parameter in an unbundled product.
Impact on Independent
Research Providers (IRPs)

New opportunities to compete with investment banks and brokers however IRPs need to further improve the quality of research to stand out in the market
Will the MiFID II Directive Impact on Non-EU Regions and Vendors?
Although non-EU regulators (in Asia, North America, etc.) haven't issued similar directives, the MiFID II regime change in Europe is likely a harbinger of reforms globally.
While there's still a lack of complete clarity among large asset managers that handle operations globally, their EU operations, at least, must comply with the MiFID II regime. Some clarity is also expected from European Securities and Market Authority in terms of bringing in UCITS and AIFMD compliant firms in line with MiFID II provisions.
Client segregation according to regions, the valuation of cross-utilised research, and the management of regional commission sharing agreements are some of the challenges those asset managers can look forward to.
The MiFID II (if not implemented globally) could put EU asset managers at a competitive disadvantage to their global counterparts however, as they'd have to pay separately for research.
Impact on External Research Vendors (ERVs)

New opportunities to partner with asset managers for research / reporting requirement solutions. Here firms with a proven track record of working with asset managers are likely to benefit more.

Asset managers will use ERVs as virtual extensions of their research desks in order to manager their research functions in an optimally cost-efficient manner.

ERVs have advantages over IRPs not only in research but also in other reporting requirements such as fund accounting, passive indexing, and so on.

ERVs will gain cost advantages as well as a one-stop-shop appeal in terms of asset classes and reporting requirement solutions.