Kuwait Inflation Is at Its Lowest Since March 2004
Published on 26 Oct, 2017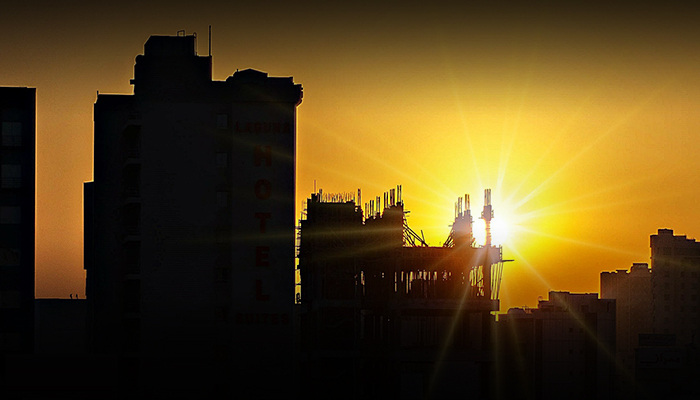 Kuwait's consumer inflation declined to 0.5% YoY in September 2017 following a 1.2% YoY gain in August, according to Kuwait's Central Statistical Bureau. This was the lowest inflation since March 2004.
Lower inflation was mainly attributed to deflationary housing service and weak food inflation. Inflation excluding housing rent and food costs touched 2.5% YoY in September 2017 however, a rise that can be attributed to the direct and indirect effects of the fuel price hikes introduced in September of 2016.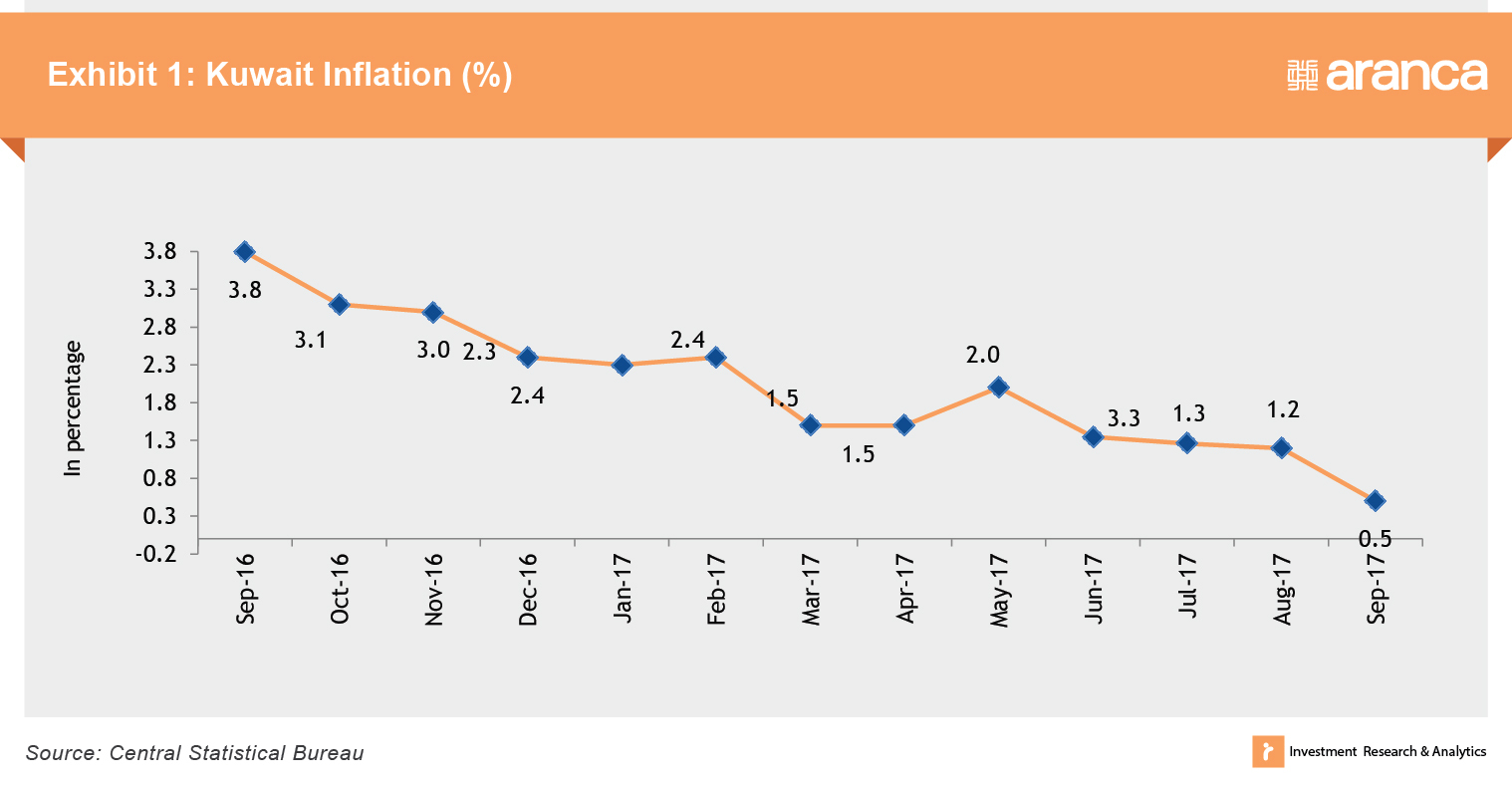 The inflation rate in Kuwait averaged 3.0% from 1995 until 2017, while touching an all-time high of 11.7% in August of 2008 and a record low of -1.15% in April of 1998.
Housing Service Prices Continue to Remain Weak in 2017
Housing costs, which accounts for 33.2% of the Consumer Price Index, continue to remain in deflationary territory (down 1.8% YoY) for its sixth consecutive months and expected to remain low considering weaker activity in the housing market.
Domestic Food Price Inflation Continues to Remain Weak on Soft International Food Price Index
Food prices, which accounts for 16.7% of consumer spending, remained broadly flat in September after decreasing in August due to weak international prices. We may see a rebound in Kuwait's food price inflation, however, if international prices gather some momentum in the coming months.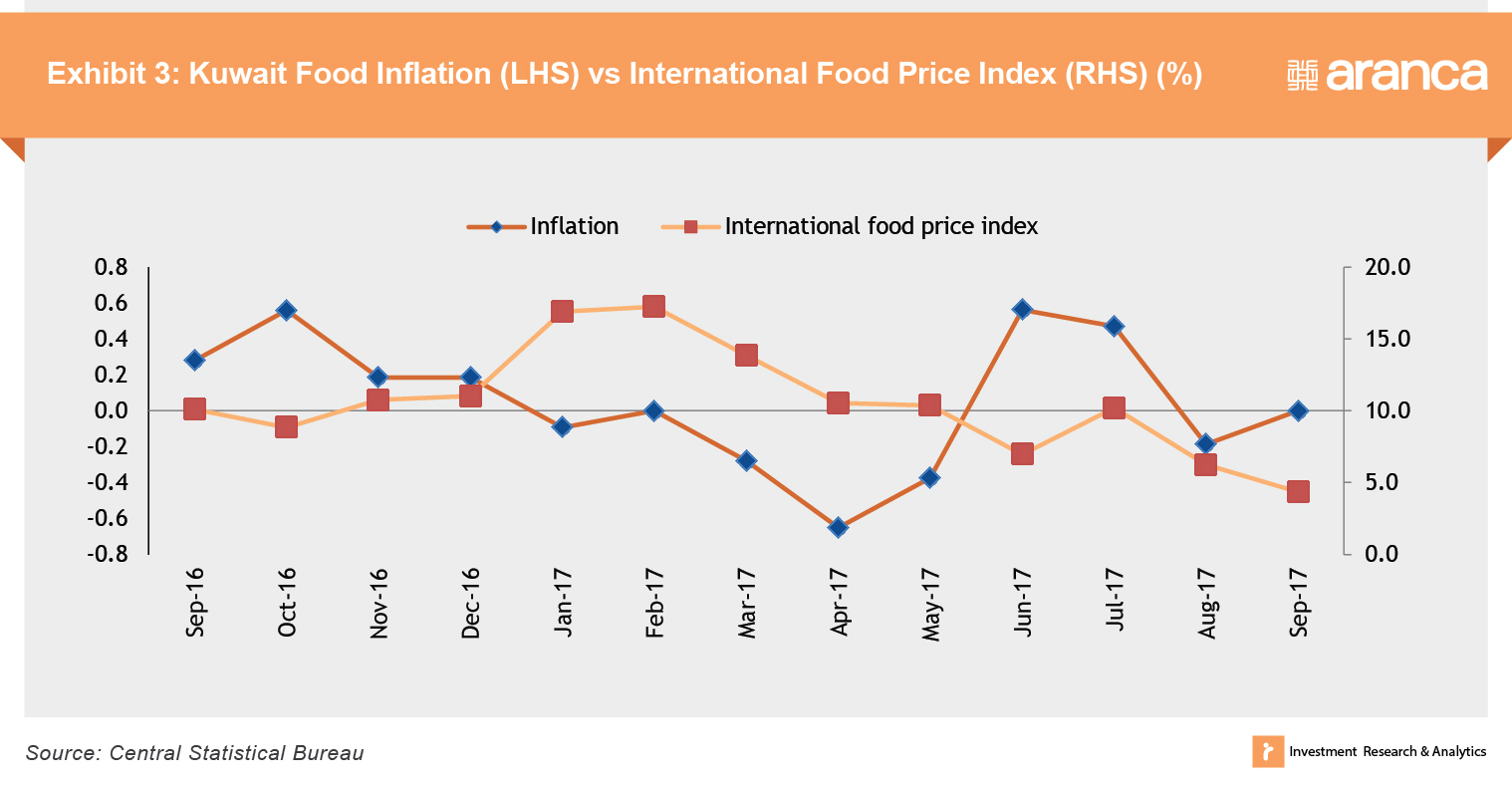 Government Measures in Play to Put Some Upward Pressure on Inflation
The Kuwait government has raised electricity and water tariff rates for its commercial sector in May this year, and it also hiked tariffs in its investment sector in August. The government also plans to hike electricity and water tariffs in the public sector during November 2017. The government also plans to implement the VAT that had been abolished earlier, although an implementation date is yet to be disclosed. We believe these government measures are likely to create some upward pressures on inflation, but could be partially offset by the deflationary rates in housing rent and weak food inflation.
Inflation Is Likely to Average 2.5% in 2017, Lower Than 3.5% in 2016
According to the IMF October report 2017, Kuwait's inflation is expected to drop to 2.5% in 2017, its lowest since 2004.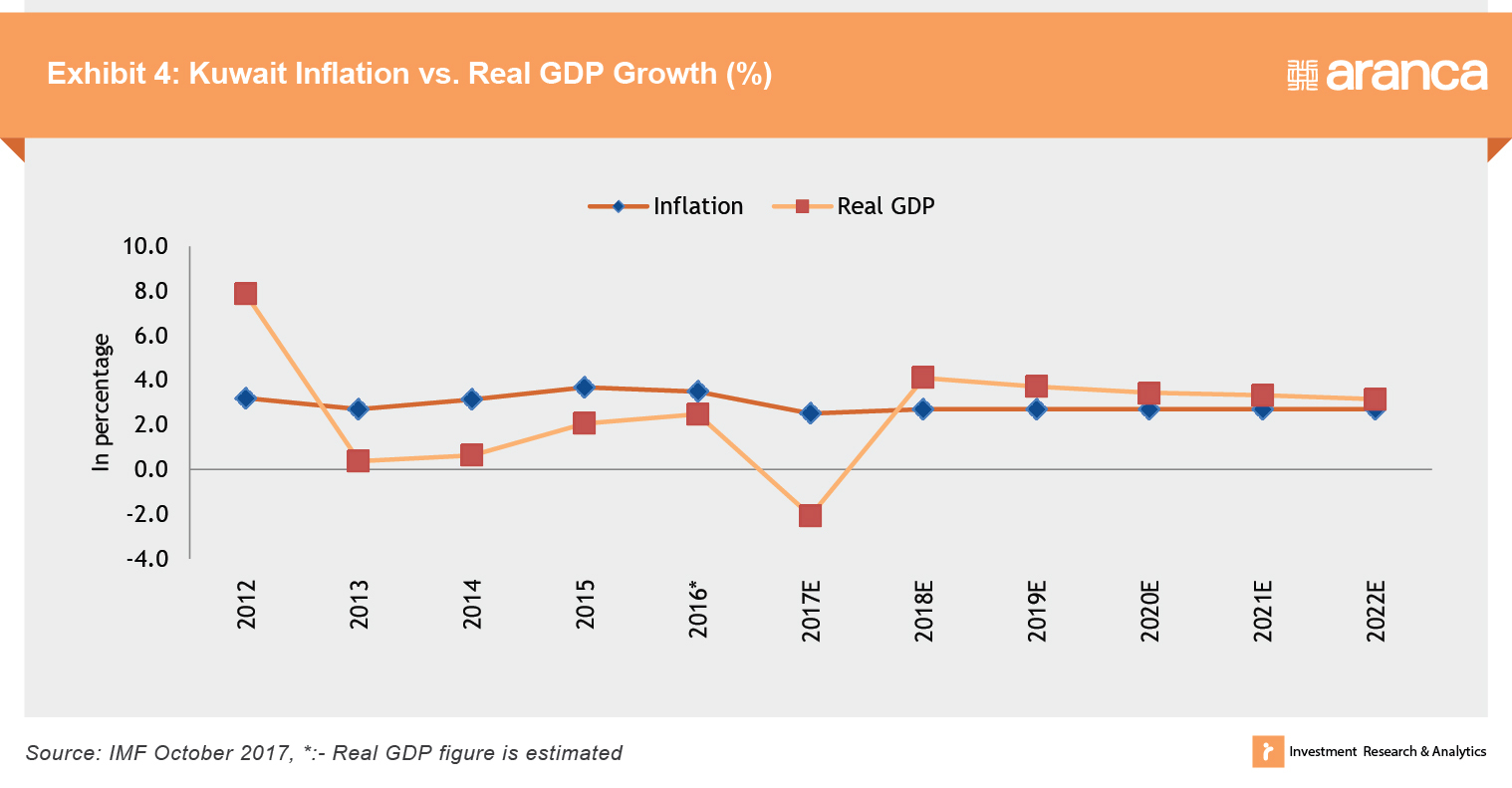 Inflation is likely to recover slightly to 2.7% in 2018 however, and it's expected to remain at this level over 2019-2022, which could be supported by housing prices, growing domestic demand, and rising non-oil commodity prices. We believe this would further support Kuwait's real GDP growth over the coming years.