International Beer Brands Are Betting Big on Africa's Untapped Beer Market
Published on 24 Oct, 2016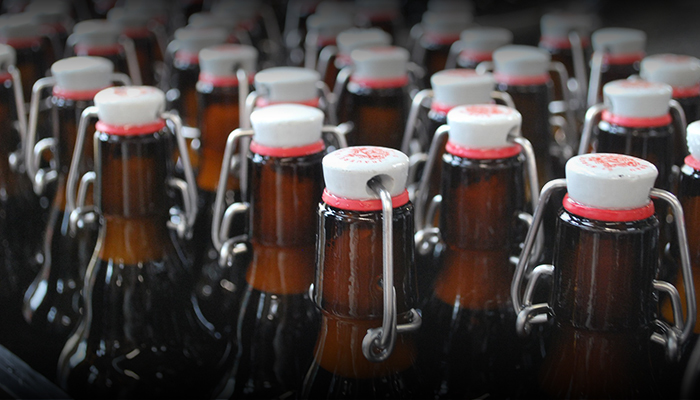 Surging urban populations and better economic tides are good news for a budding African breweries sector; localization and aggressive expansion likely as several international players vie for a slice of the pie.
Housing almost sixteen percent of the world's population — expected to touch 20% by 2030 — Africa is a huge opportunity for multinational companies, promising untapped markets where consumers aren't spoiled for choice.
Some have already begun forays into the continent.
Changing Demographics Boost Uptake of International Beer Labels
Africa boasts one of world's largest working-age populations (45% of Tanzania's total population is between 15 to 45 years of age for example) and it's likely to increase over the next decade. Countries in sub-Saharan Africa are reporting a rise in urbanization as well, showing some of the highest GDP growth across the globe.
Growth of African Cities (Population, in Thousands)
| | | | | | | |
| --- | --- | --- | --- | --- | --- | --- |
| City | Country | 2010 | 2015 | 2020 | 2025 | % Change (2010-25) |
| Dar es Salaam | Tanzania | 3,349 | 4,153 | 5,103 | 6,202 | 85.2% |
| Nairobi | Kenya | 3,523 | 4,303 | 5,192 | 6,246 | 77.3% |
| Kinshasa | DRC | 8,754 | 10,668 | 12,788 | 15,041 | 71.8% |
| Luanda | Angola | 4,772 | 6,013 | 7,080 | 8,077 | 69.3% |
| Addis Ababa | Ethiopia | 2,930 | 3,365 | 3,981 | 4,757 | 62.4% |
| Abidjan | Côte d'Ivoire | 4,125 | 4,788 | 5,500 | 6,321 | 53.2% |
| Dakar | Senegal | 2,863 | 3,308 | 3,796 | 4,338 | 51.5% |
| Lagos | Nigeria | 10,578 | 12,427 | 14,162 | 15,810 | 49.5% |
| Ibadan | Nigeria | 2,837 | 3,276 | 3,760 | 4,237 | 49.3% |
Source: GlobalRiskInsights.com
As per IMF estimates, Africa is expected to witness steady GDP growth in coming years.
Increasing urbanization, improving demographics, and rising disposable income are sure to be a shot in the arm for the brewery industry.
Several global beer brands are hard at work trying to tap a budding beer market that's been dominated by local (sometimes shady) home-brews until recently, and international brands have steadily won over African consumers that were otherwise content with backyard brews.
South Africa was the thirstiest African market in 2014, guzzling over 30.9m hectoliters (hl), followed by Nigeria at 15.2 hl, and Angola at 12.8 hl.
While expense is a big factor in markets where frosty foreign brews are an expensive indulgence for the average customer, rising income levels and easy availability of foreign brands are fueling the industry's growth right now, with more of Africa's middle-class consumers taking to premium beers as a status symbol.
International Players Opt for Localization to Lure Customers
Alcoholic beverages in Africa have always been an artisanal pursuit, brewed in the backyards of countless rural households using cassava, sorghum, and other native ingredients.
While "home brew" alcoholic beverages are still popular among the majority of Africa's rural and semi-urban tipplers, a growing awareness of the health risks associated with an unregulated industry — coupled with the easy availability of cheaper branded alternatives — is shifting consumer preferences toward commercially brewed beer.
In an effort to gain a greater share of a market dominated by home-brewed beverages, international players are also innovating to stay ahead.
Plenty of foreign brands have launched cheaper products that are prepared using locally sourced raw materials, and some African governments even give tax holidays to breweries that source locally.
One of the African beer market's dominant players, SABMiller has tailored its products to local tastes, launching products like Eagle lager in Ghana, Hero in Nigeria, and Balimi in Tanzania, a strategy that's won the company 20% more of the region's organized beer market.
Investments on the Up-swing in African Breweries
With established markets relatively stagnant worldwide, international beer brands think Africa is their best bet for the near future.
Industry giants are investing heavily to gain more than just a local foothold, and consolidation as well as the involvement of international shareholders (and their interests) is good news indeed for local assets. Favorable policies and promising returns have encouraged several international (and local) beer brands to up their ante in the African market:
Heineken bought two state-owned breweries in Ethiopia (Bedele and Harar) for $163 million in 2011.
Diageo bought state-owned brewery Meta Abo brewery in Ethiopia for $225 million in 2012.
SABMiller announced completion of a $100.0 million expansion plan at its Ghana brewery in February 2015, doubling its capacity in the region. It's also investing heavily to increase capacity in markets such as Nigeria and Zambia, among others.
Kenya-based Keroche Breweries started a new facility in March 2015, a $60 million investment that boosted their production capacity tenfold.
It's a win-win for local governments as well, who aren't shying away from foreign investment.
While the market for home-brew alcoholic beverages is huge, its unregulated nature always meant negligible tax revenues, if any. Local governments have a lot to gain from taxes they'll collect in a more organized market environment.
A budding breweries industry could also boost employment (and investment opportunities) across the region, with related businesses such as packaging, logistics/distribution networks, and the hospitality industry creating jobs for Africa's growing working-age population.
International players such as Heineken, SABMiller, Castle Group, and Diaego already hold a sizable (almost 90%) stake of the overall organized African beer market.
What they've accomplished however, is just the tip of the iceberg in what's likely to be the world's next big beer market.
---
Speak your Mind