Euphoria in Indian markets following elections: Will it last the next five years?
Published on 14 Jun, 2019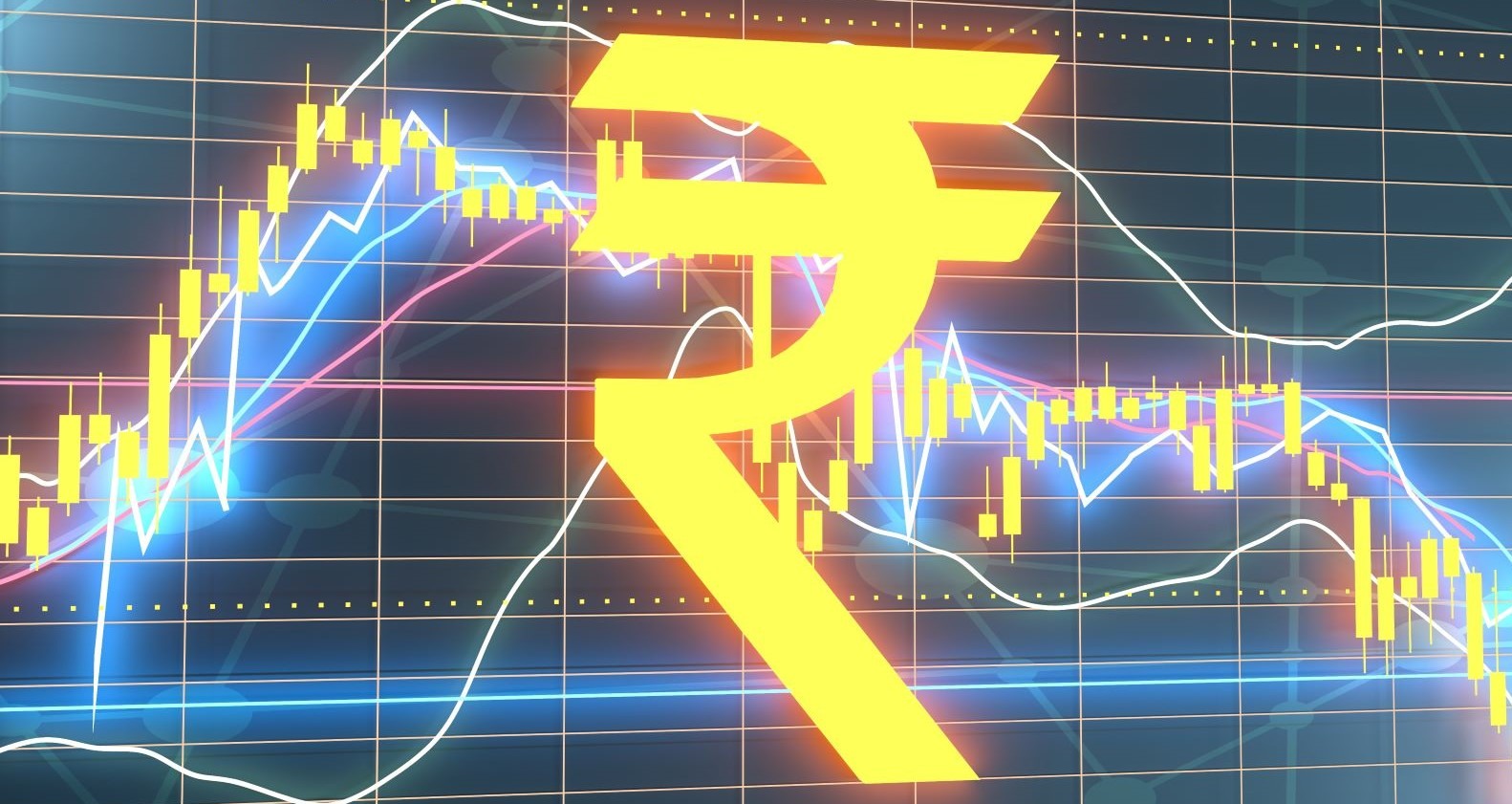 The grand finale of the Indian political version of Game of Thrones culminated with a landslide victory for the BJP in the general elections held in May 2019. That markets were welcoming of the mandate was reflected in the euphoric jump made by benchmark indices as exit poll results poured in. However, markets seem to have moderated since then. The new government faces challenges on the economic and policy fronts, especially trade, in the light of the US upending long established systems and practices. Will these issues take the sheen off the post-election rally in Indian markets? How will the new government's decisions or actions impact markets; will economic data override the externalities? Does a stable government that lasts its full term make a difference to market returns?
We referred to previous years' data to compare the market's performance during two periods: political stability vis-à-vis instability. We considered a 30-year time slot (1990 to 2019), comprising 10 governments; half of these completed five years, while the rest collapsed within 2 weeks to 2 years. Our analysis reveals a few interesting patterns.
Direct correlation between positive markets and political stability
Undoubtedly, markets performed far better in a stable government regime (irrespective of the ruling coalition) than they did during political instability. Table 1 highlights this clearly. We tabulated the compounded annual returns of the benchmark equity indices during each government's term and grouped them by full-year terms and part-terms. The compounded annual return was considered to ensure the returns were comparable irrespective of varying periods. The average return of 13.2% during the five full-year terms far exceeds the average return of -3.7% during the other five part-terms. We also note that the returns were more volatile during the part-term periods, mirroring uncertainty.
| Full five year term | Compounded Annual Return (%) |
| --- | --- |
| 1991-1996 | 24.5 |
| 1999-2004 | 4.2 |
| 2004-2009 | 16.41 |
| 2009-2014 | 10.5 |
| 2014-2019 | 10.26 |
| Average Return | 13.2 |
| Part term | Compounded Annual Return (%) | No of days of government |
| --- | --- | --- |
| 1990-91 | 8.8 | 222 |
| 17 May - 01 June 1996 | -43.2 | 13 |
| 1996-97 | -3 | 323 |
| 1997-98 | 1.9 | 326 |
| 1998-1999 | 17 | 397 |
| Average Return | -3.7 | |
Table 1: Indian equity markets perform better during full-five year government terms

We analyzed in detail data from the past four terms of government (all lasting for five years) in terms of absolute and relative returns of India's benchmark indices vis-à-vis the economic environment during these times. The years considered are:

1999 – 2004

2004 – 2009
2009 – 2014
2014 – 2019
Our study shows that Indian equity markets delivered large positive returns, albeit with varying levels of volatility (refer Figure 1, which shows benchmark NIFTY index rebased to 100 on day of election results for every election). The years 1999 to 2004 need to be noted as this was before the economists at Goldman Sachs had coined the now-ubiquitous phrase BRIC (for referring to Brazil, Russia, India and China) and far before India's growth story made a splash in the global arena. In general, the positive performance of markets, including controlled volatility, during stable governments can be attributed to the security associated with political stability and clarity of policies.


Figure 1: Indian equity markets performed well during each of the past four government terms

Reaction of markets to a new central government and ensuing changes
Going by our study, for the first 100 days following election results, markets delivered approximately 7% returns on average as the euphoria and optimism surrounding a stable government lingered for a while. The only exception was 2004, when the UPA government was formed with the support of Left-oriented parties (considered to be anti-capitalism). This spooked markets that plunged 8% in a single day after election results came in; accordingly, -7.4% returns were registered on average for the 100-day period following the formation of the coalition. Thereafter, markets recovered to nearly double the level until 2009, despite the global financial crisis of 2008. Volatility was seen during 2008–09 as the recession that started in the US began to spread. The domino effect of markets crashing worldwide sent the Indian stock market hurtling down too. Currently, there are global headwinds in terms of escalating US-China trade dispute and slowing global economic growth, which could impact the performance of markets; however, there is optimism regarding continued policy initiatives and focus on revival of economic growth (supported by possible rate cuts by the RBI).
Another interesting phenomenon is the performance of markets in the fifth year of the government. On average, markets have returned around 21% in the fifth year, the highest among average returns in each year. While the average was skewed by 82% return in 2004 (May 2003 – May 2004), in three of four years, the results have been positive.

| (%) returns | Year 1 | Year 2 | Year 3 | Year 4 | Year 5 |
| --- | --- | --- | --- | --- | --- |
| 1999-2004 | -1.02 | -16.01 | -2.11 | -16.16 | 81.22 |
| 2004-2009 | 15.77 | 77.2 | 15.94 | 22.38 | -28.08 |
| 2009-2014 | 17.04 | 7.36 | -10.37 | 26.69 | 15.13 |
| 2014-2019 | 14.71 | -6.01 | 21.13 | 11.76 | 12.54 |
| Average | 11.63 | 15.63 | 6.14 | 11.17 | 20.2 |
Table 2: Indian equity markets performed especially well in the last year of five-year government terms

Indian equity market outperformed global and emerging markets
Overall, during all the four terms, Indian markets outperformed global and emerging markets (see Figure 2). This can be mainly ascribed to the stellar performance of the Indian economy, which grew faster than its global and other emerging market peers. Economic growth boosted corporate earnings. Challenges on the domestic front, such as persistent inflation, high trade deficits and risks posed by dependence on agriculture and rainfall, were to an extent offset by the positive impact of stable economic policies and reforms by multiple governments showing near consensus on liberalization of economy.
The Indian economy's growth is slowing, in line with the trend seen in China as well as global economies. It is imperative for India, at this point, to maintain its growth rate, if it wants to present a strong case to the investor community. The new government may need to identify key focus areas to create a conducive environment for the private sector to invest and expand operations.



Figure 2: Indian equity markets have outperformed global and emerging market indices, especially in the fifth year of the government

Impact of macroeconomic factors on markets
We studied a set of economic metrics for each of the five-year period to draw insights on how the economic environment in the country affected markets. As depicted in the figure below, economic performance improved steadily for each five-year term on some parameters, while declining on some. GDP growth has been steady at high single digits. Fiscal discipline has also improved, though it seems to be under pressure over the past couple of years. CPI inflation is under control. On the flip side, trade deficit remained high, despite the depreciation of the currency, which should have boded well for the exports sector. However, markets seem to have taken an overall favorable view of the economic performance. As long as India is able to ensure macroeconomic stability, even as the rest of the economies slow down, it will stand out among emerging market peers and continue to attract foreign capital.


Figure 3: India's GDP growth (%) steadily improved over successive five-year government terms
| Period | 1994-1999 | 1999-2004 | 2004-2009 | 2009-2014 | 2014-2019 |
| --- | --- | --- | --- | --- | --- |
| Fiscal deficit (% of GDP) | -5.64 | -5.67 | -4.07 | -5.43 | -3.92 |
| Trade deficit (% of GDP) | -2.32 | -1.81 | -5.75 | -8.60 | -6.05 |
| CPI Inflation | 9.12 | 4.09 | 6.55 | 9.81 | 4.64 |
| Repo Rate | NA | 8.38 | 6.77 | 7.13 | 6.82 |
| USD INR | 36.62 | 45.88 | 44.55 | 52.35 | 66.50 |
Table 3: India's economic metrics indicate mixed performance over the last 25 years

Indian markets richly valued at present
The market run-up leading up to the elections has led to a deviation in valuations of Indian markets vis-à-vis emerging market and global equities. On a trailing 12-month price-to-earnings (PE) basis, the NIFTY index trades at 26 times earnings compared to 16.6 times for MSCI ACWI index and 12.6 times for MSCI EM index. India's high valuation needs to be seen in the context of its high growth, and cannot be the sole criterion for investment decisions. Nevertheless, a highly valued market skews the risk-return payoff for investors who would tend to tread cautiously, especially in the current global environment with multiple risk events arising at the same time, asserting pressure on global markets.



Figure 4: India's equity valuations are relatively higher vs EM and Global equities (Trailing 12 month PE ratio)

Short honeymoon period for new government; challenges ahead
The steady improvements in growth notwithstanding, there are certain pressing concerns the current government will need to address
Economic growth slowed to 5.8% in Q1 2019, below that recorded by China. Annual growth rate stood at 6.8% for 2017-18, down from 7.2% in the previous financial year. The government needs to address the slowdown in both agriculture and manufacturing. This year, delayed monsoons have compounded the challenge of reviving the agriculture sector.

Trade deficit is worsening. Exports need to increase to plug the widening gap. Cashing in on the ongoing trade war between the US and China, India will do well to gain foothold in newer segments as a way to expand exports. For instance, it could target the electrical goods and material segment, although it could face challenge from South Asian countries with more advanced production techniques that are expected to bag the major share. Comparatively, chances are better in the pharma sector, considering India's share in the US generics market and well-established export units approved by the USFDA.
The US has removed India from the list of countries enjoying preferential trade status under the Generalized System of Preference (GSP). This is expected to hit the Indian auto components sector the most
The rupee has been declining. While this bodes well for exports, a stable currency will have a bigger positive impact on overall economic development.
Interest rates have been in high single digits. The newly appointed Governor of RBI, who shares the same view as the government, is expected to cut rates to boost credit growth and economic activity.
Bond markets will closely watch the fiscal deficit in the coming budget. With a new finance minister in office, the key question is will fiscal consolidation continue or will it be compromised.
The current environment is not completely conducive to foreign investment due to certain policies and few taxes being imposed retrospectively. The government will need to address this issue as FDI is necessary to create jobs.
Results provide reprieve to investors but caution warranted
The results of the election are a first of their kind—a non-Congress government has won a clear majority for a consecutive term; this has enthused investors. However, the global as well as local environment is challenging currently. The US is disrupting a decade-old order of international relations and trade policies which could have repercussions globally. In India, traditional problems such as unemployment are resurfacing. The government's plans to attract foreign investments have not had the desired effect so far.
Markets would do well to watch out for
The Union Budget, scheduled to be announced on July 5, 2019

The new finance minister's fiscal policy strategy and change in stance, if any, with regard to fiscal consolidation
Coordination between Finance Ministry and RBI in terms of alignment of fiscal and monetary policies to support economic growth
These factors are likely to impact the economic environment and affect market performance. While India's growth story may seem attractive to investors with a long-term investment horizon, headwinds for the near term warrant caution.