Dubai – A Rising Star of Medical Tourism
Published on 19 Jul, 2017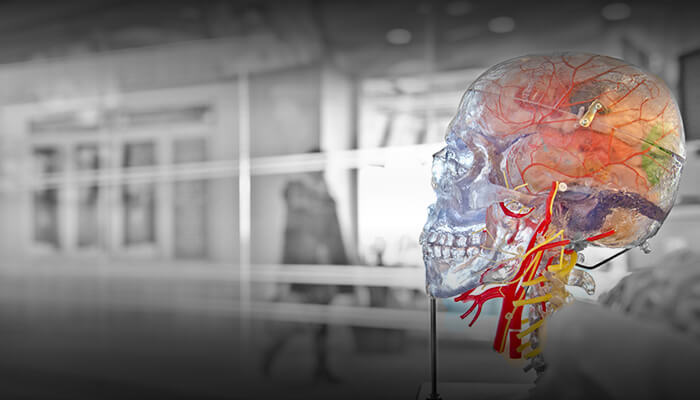 A number of significant investments as well as several favorable factors have made Dubai a medical tourism hotspot in the GCC region.
In November 2013, the Bureau International des Expositions (BIE) chose Dubai as the host of the Expo 2020. It would be the first World Expo in the Middle East region and the third largest global event. The event is scheduled to take place over a period of 6 months (October 2020 to April 2021) and the Expo site will be located in the Dubai South district near the Al Maktoum International Airport. The event will showcase the best examples of trade, innovation, and products from different parts of the world. It is expected to increase the level of business activity in the UAE leading to significant job creation (300,000 direct jobs and around a million of indirect jobs). The Expo would also provide a huge boost to Dubai's economy through growth in sectors like tourism, hospitality, and real estate.
Dubai has a budget of AED47.3 billion for 2017. A major chunk of this will be spent on infrastructure as part of the preparation to host the Expo. The Emirate hopes to attract around 20 million visitors for the event, of which around half a million people would be medical tourists. The Dubai Medical Tourism industry generated more than AED1.4 billion for the emirate in 2016.
The primary reason for this influx of medical tourists is the significant rise in the number of lifestyle / non-communicable diseases within the GCC region. With rising income levels in the region, people have moved from healthy nutritious diets to the more easily available fast-food options, which often lead to a host of medical complications such as high cholesterol, obesity, diabetes, high blood pressure, and even cancer.
The UAE has the highest number of diabetic patients. This is extremely worrying since there is a strong correlation between diabetes and cardiovascular disease, which is one of the major causes of deaths in the country. Between 2005 and 2015, the number of people dying due to heart disease was up by 61.2%.
Lack of health insurance or limited policy coverage are other important reasons why people prefer traveling for medical purposes. In some cases, it's also possible that health insurance turns out to be more expensive than traveling abroad for suitable treatment.
The cost of medical treatment among the developed nations of the world is far higher as compared to the costs of medical treatment in Dubai, making it a more lucrative/affordable option. In modern Dubai, after arriving in the city, a patient can set up multiple consultations and check-ups at one go. This saves considerable time and money, which would have otherwise been spent in traveling or lodging.
Some of the other factors that make traveling to a country like Dubai for medical treatment a more viable option include:
Flourishing Tourism
Dubai received about 630,000 medical tourists in 2015. Out of this ~47% or 298,000, were international medical tourists. People today people prefer going to Dubai instead of traveling to Europe or North America for medical treatments, as Dubai is more convenient due to its geographic location and has less complicated visa procedures. The Emirate attracted 14.9 million overnight visitors in 2016 alone. People from the GCC were among the highest number of visitors, with Saudis occupying the number one position amongst them. Western Europe came in at the second position, followed by the UK.
Cosmopolitan Population
Around 80% of the UAE population consists of expatriates. Dubai is thus considered to be extremely diverse and cosmopolitan by nature, since most of the population or workforce consists of people from different parts of the world. This makes the patients feel comfortable as they are able to find medical professionals who speak their native language. In certain cases, translators/interpreters are also provided for ease of communication.
Availability of a Variety of Treatments
A number of countries in the GCC do not have proper medical facilities or healthcare infrastructure, which often leads to long waiting lines (several months at a time). For example, a lot of people travel to Dubai for various types of cancer treatments. The city offers a wide variety of medical treatments which vary from the routine to the technically challenging, and these are often at par with international best practices. Cosmetic surgery is one of the most popular treatments among the medical tourists. As per the American Academy of Cosmetic Surgery Hospital (AACSH), the number of people opting for aesthetic treatments rose by 11% in 2016 as compared to 2015. The five most popular cosmetic procedures in 2016 were:
- Liposuction (38%)
- Abdominoplasty (20%)
- Breast surgery (18%)
- Rhinoplasty (9%)
- Cosmetic gynecology (5%)

Other preferred treatments included orthopedics, dental procedures, and ophthalmology.
Use of Advanced Technology
Many visitors prefer Dubai for medical treatments due to the use of advanced medical technologies that are unavailable in their own country. The Emirate has been investing heavily for the procurement of the latest in medical technology. The Dubai Health Authority (DHA) has announced plans to utilize 3D printing technology for dental treatments and other forms of complicated reconstructive surgeries. The use of 3D printing technology in medical products is forecasted to generate Dh1.7 billion in value by 2025. In 2016, the Emirate began using medical drones for transporting packets of blood to the barely accessible villages of Rwanda. As part of the process, they supplied around 150 packets of blood (on a daily basis) to 21 clinics. These drones can also be used to deliver medication to the sick/seniors that are sometimes unable to travel to medical facilities.
Quick Access to Highly Qualified Doctors and Nurses
Dubai provides patients with easy access to qualified expatriate doctors and healthcare professionals that have undergone extensive training and development programs, and have also been duly vetted. The patient can meet multiple doctors and get price quotes for the required medical treatment. While this process can usually take up to several months at a time, in Dubai, this can be done in a day or two or at times even less. Getting multiple price quotes also helps a patient compare the different medical packages in order to make an informed decision. Currently, the city has more than 3000 health facilities, which include hospitals, clinics, and advanced surgery centers. By 2020, this number is expected to grow to around 4000. They also plan to recruit around 40,000 well-qualified health specialists for this purpose.
Promotion of Wellness Tourism
In the case of wellness tourism, the target audience consists of people who are healthy and wish to experience a healthier lifestyle. It would focus more on preventive healthcare so that the individual spends less in the future for any medical requirements. People indulge in activities that are a combination of full body relaxation (spas, thermal springs, group yoga classes, detox therapy and spiritual retreats) and fun (rowing, trekking, white water rafting, scuba diving and outdoor adventures). The Government of Dubai has set up the Dubai Healthcare City (DHCC), a healthcare free economic zone. It comprises of 2 phases wherein Phase 1 (4.1 million square feet) is dedicated to healthcare and medical education and Phase 2 (22 million square feet) is dedicated solely to wellness. DHCC has around 160 clinical partners which comprise of hospitals, outpatient medical centers, and diagnostic labs across 150 plus specialties.
Tie-ups with Hotels
Many hotels in Dubai offer packages that combine tourism and healthcare. These hotels are located in close proximity to the hospitals, as well as in places wherein the neighborhood offers multiple options for shopping and other fun/leisure activities. On arrival, the patient and his family can get in touch with medical professionals for confirmation of an appointment. Once this is done and the other formalities are completed, they can then proceed to explore the city. Rove Hotels recently established Rove Healthcare City in close proximity to the Dubai Healthcare City. The 286-key hotel is located just a couple of minutes away from the Dubai International Airport and the entertainment hub Downtown Dubai.
Efficient Medical Tourism Portal
The Dubai Health Experience (DXH) portal helps tourists to make reservations for various medical procedures. The visitors who avail of the medical services through the portal can choose from among the innumerable medical packages provided by the 25 healthcare facilities that together form the DXH Group. They also get the benefit of reduced air ticket prices through Emirates. The visitors can utilize the website to purchase medical insurance, book hotel stays and even browse to know about the various leisure and entertainment options that are available in the Emirate during their stay.
Use of Electronic Medical Records
The Emirate has launched the Dubai Health Authority's (DHA) electronic medical record keeping system called Salama in 2017. The main idea is to create a database which will have all the important medical information on the patient and which can then be easily accessed in a timely manner across the DHA facilities. This project will be implemented in a phased manner and is a giant leap towards digital healthcare. The system will also be capable of providing real-time updates which will drastically cut down any errors in medication. As of February this year, information pertaining to 1.4 million patient medical records and 112 million transactions has been shifted to the Salama system. The plan is to provide training to around 11,000 DHA staff this year on how to operate the system.
Future Outlook
The outlook for the industry is positive as there is a growing demand for specialized healthcare services within the region due to an aging population and the recent spike in the number of sedentary lifestyle related diseases. The industry is undergoing massive changes with respect to advancements in medical technology, use of e-health services and the introduction of mandatory health insurance which should further aid growth in the sector.
In order to develop the sector, Dubai has launched a 5-year plan known as The Health Strategy 2021. The main aim is to strengthen the healthcare segment in the region by providing the best available treatment for patients with chronic diseases, raising awareness about the need for regular check-ups, educating/training medical staff, and enabling the same via a smart integrated healthcare system.
The last couple of years has seen Dubai's cosmetic care industry gaining prominence with reconstructive surgery attracting a huge number of people from within and outside UAE. This is mainly driven by patients seeking high-quality tailor-made services with adequate pre/post treatment care options. In order to meet this growing demand, the officials have been increasing the number of hospitals, spending on building interactive patient healthcare platforms and conducting training/workshops to educate on the latest medical advancements. Wellness tourism is another growing segment of the healthcare industry, and the UAE is the leading player in this segment in the Middle East region as it capitalizes on its core strengths of premium hotels and resorts that offer a wide variety of luxurious leisure and wellness options.
These reasons, coupled with the slow-moving performance of the real estate sector, has led to the industry becoming the top contender for non-oil investments this year.
In terms of challenges, the main points of concern would be a lack of regulatory framework, fewer hospital beds, less number of well-qualified doctors / medical professionals due to a dearth of medical research and education institutions in the country and lack of good quality services at public hospitals and clinics. To overcome this problem, the Emirate has been investing heavily in building medical cities and healthcare economic zones. As mentioned earlier, Phase 1 of DHCC is dedicated to healthcare and medical education. Similarly, they have also set up the Dubai Biotechnology and Research Park (DuBiotech), a free zone aimed at developing biotechnology research in the Emirate.
Today a major chunk of healthcare projects are being handled by the Government but the decline in oil prices has affected the healthcare spending to some extent and this has forced the Government to suspend a couple of its investment plans. Hence the authorities are today actively seeking private sector participation to fund the various healthcare projects so that they can upgrade the level of medical services offered and bring it at par with those offered in the developed countries.
Another drawback for Dubai is the intense competition it faces from other medical tourism destinations in Asian countries such as Thailand, Malaysia, and India, wherein the cost of medical treatment is much lower. Thus in order to compete effectively, the Emirate needs to focus on reducing the price package and expanding the number/type of treatments that it provides so that it is able to increase its medical tourism revenues and at the same time restrict the number of Emiratis traveling abroad for treatments.
The Government of Dubai has undertaken various initiatives to bring about medical awareness among the masses by organizing several medical expos and healthcare related tradeshows and exhibitions. As a result of these initiatives, the Emirate is fast emerging as the medical tourism hotspot of the GCC region. It is considered to be an extremely patient friendly destination. The entire treatment process is pretty smooth and well defined/structured as most of the medical arrangements are made well in advance. It is, therefore, safe to say that Dubai is today well positioned in the healthcare / medical tourism segment and is on track for meeting its medical tourism goals by 2020.