China's Car Population May Peak With Regulatory Caps
Published on 30 Dec, 2015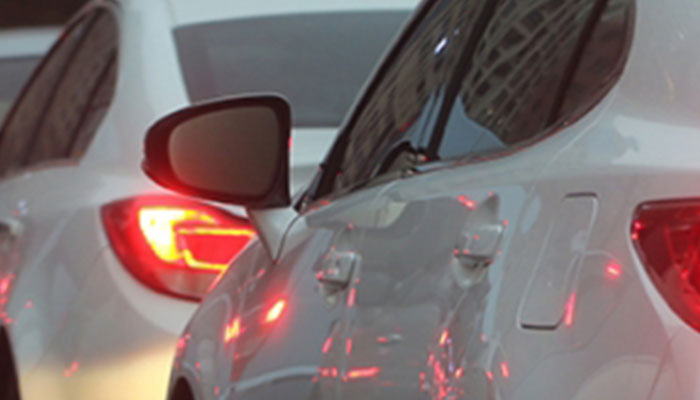 Auto sales in China slowed considerably over the nine months leading up to September 2015.
Sales growth has decelerated, falling from 12.3% in 2013 and 7% in 2014 to around 0.3% in 2015. This decline is primarily ascribed to the country's economic slowdown, a slump in her stock market, and increasing regulatory changes — to check traffic congestion and air pollution —that curb car ownership in a growing number of cities.
While growth in the new car market has been decelerating, the used car market has witnessed an upsurge.
New Car Sales Slow as Used Car Sales Surge
In H1 2015, growth in China's used car market (in terms of trading volume and value) rose 15.1% YoY and 8.3% YoY, respectively.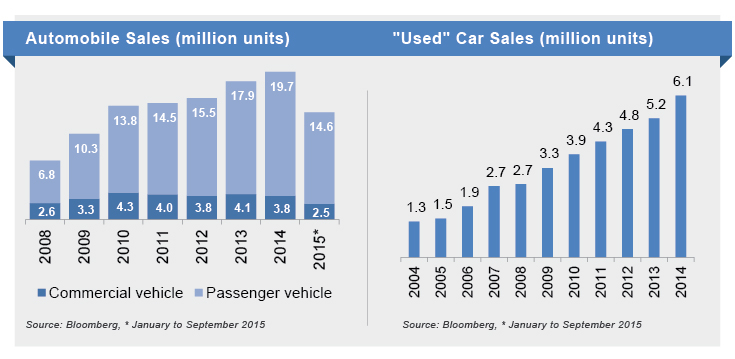 Car sales in China - Market Research
Vehicle Population Projected to Increase as Car Density Remains Below Other Countries
According to reports from the Ministry of Industry and Information Technology (MIIT), the number of registered vehicles in China surged to 154 million at the end of 2014, up from 93.6 million in 2011.
The vehicle ownership rate in China is much lower as compared to other countries however, with a car density of 111 vehicles per 1,000 persons as compared to 825 per 1,000 persons in the US. This is highly indicative of the underlying vehicle market's growth in the country.
MIIT expects China's vehicle population to exceed 200 million by the end of 2020.
Most forecasts anticipate Chinese growth to stagnate at an ownership rate of about 200–300 vehicles per 1,000 persons in 2030, or later - implying a vehicle population of 300 – 400 million.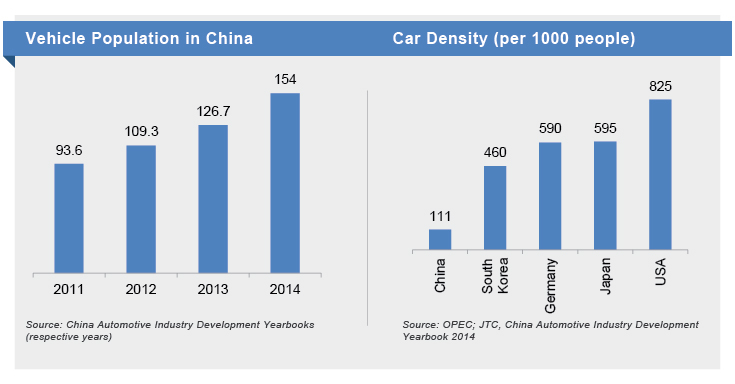 Vehicle Population/Density in China
Are Chinese Roadways Prepared to Shoulder a Surge in Traffic?
China increasingly faces concerns like traffic congestion as her roadways struggle to cope with growing vehicular traffic.
The length of Chinese roads rose at a CAGR of 3.4% in the eight years through 2013, while the vehicle population surged at a CAGR of 19%.
Evidently, the rise in vehicle population is exerting unmanageable pressure on Chinese roadways.
Tier-one cities in China, including Beijing, Shanghai, Guangzhou, and Chongqing, have road networks that measure less than 1 kilometer per 1,000 people, as compared with 5.7 kilometer in London and 4.8 in New York City.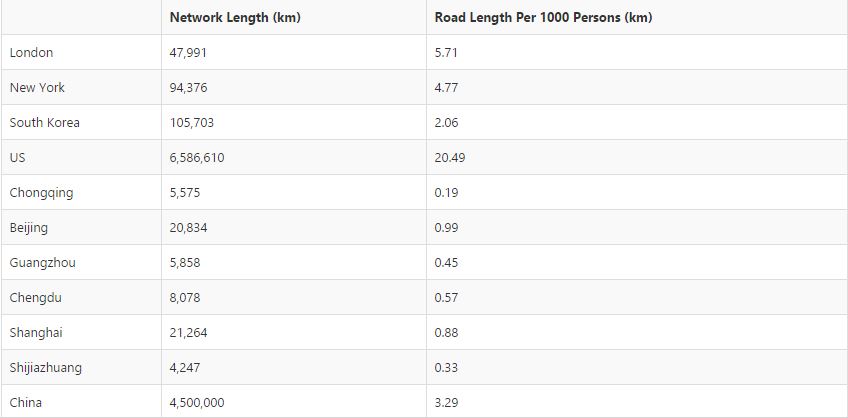 China's Car Population May Peak
Source: Tom Tom Traffic Index
Increasing Congestion to Restrict Registration of More Vehicles
Seven of the world's 25 most congested cities are in China, including Chongqing, Chengdu, and Shijiazhuang.
Some of these cities have imposed restrictions in terms of vehicle quotas and license plate bans. Other cities are likely to follow suit.
Vehicle sales in Chengdu and Chongqing increased more than 20% in 2014, outpacing an overall domestic growth rate of 10%.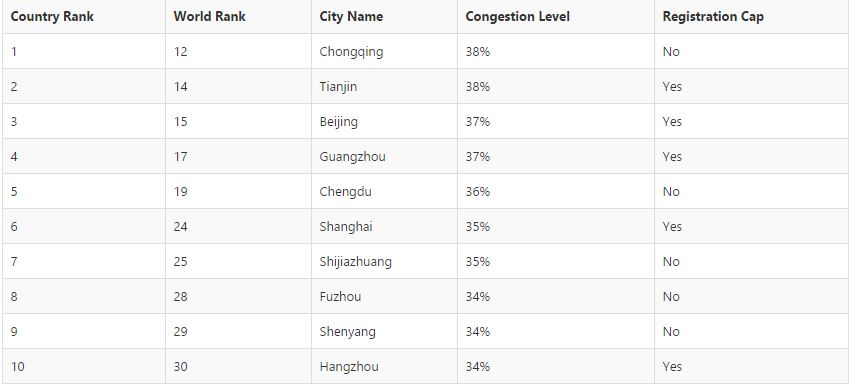 China's Car Population Peak
Source: Tom Tom Traffic Index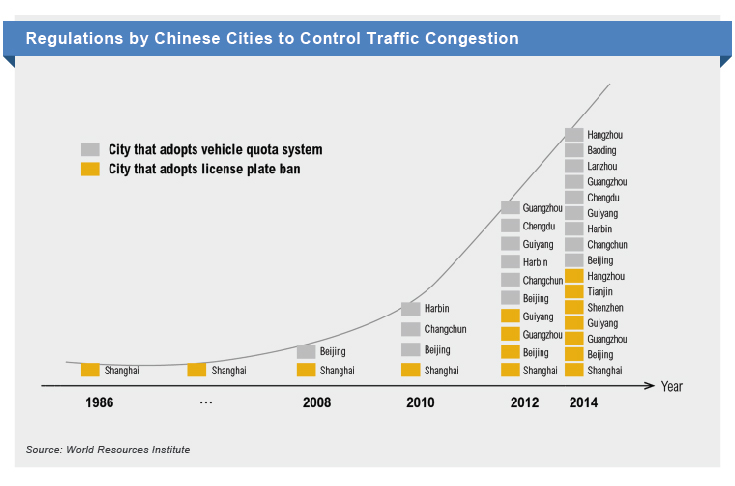 Chinese cities traffic control
China's Automobile Market to Shift from New Car Sales to Used Car Sales
With an increasing number of cities imposing caps on registrations, growth in new auto sales in China is expected to decelerate. The car market in China is undergoing a major structural change, with sales of new cars dropping in favour of used cars.
SAIC Motor Corp, the largest automobile manufacturer (by sales) in China, forecasts zero growth in industry sales in 2015. In July, the auto manufacturers' group slashed its 2015 growth forecast for China's auto market to 3% from their earlier prediction of 7%. As new car sales growth decelerates, used car sales are expected to surge.
China's Automotive Dealers Association (CADA) forecasts the used car sales volume to double to 11 million in 2015.
According to this forecast, China's used car sales ratio would double from 0.22x in 2010 to 0.5x in 2015. This is expected to reach 0.75x in 2017 and 1x by 2020, which is still below the 2–3x levels among most developed car markets.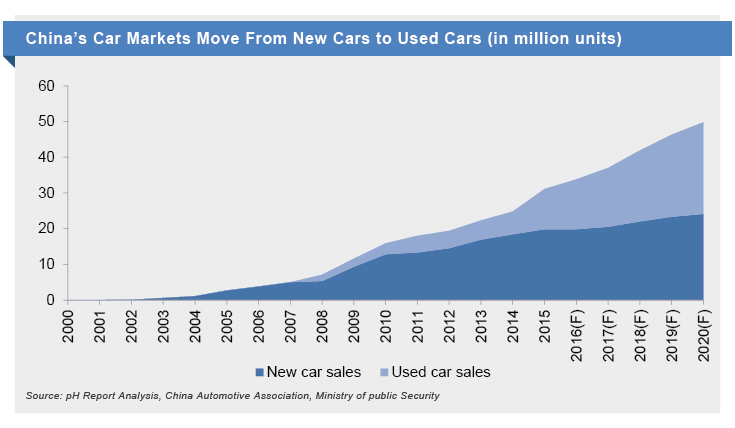 China new vs old car
Chinese Auto Population to Peak by Middle of Next Decade
As the country's car population reaches its peak, new car sales could equal the number of cars taken off the road. In 2015, 5.5 million high-emission passenger vehicles are expected to be scrapped, with an additional 16 million vehicles expected to be scrapped by 2020.
According to Bloomberg analysis, growth in passenger vehicle sales in China may slow nearly 2% if a tier-two city like Chengdu imposes a cap on new vehicle registrations. As more Chinese cities impose limits on new vehicle registrations amid a slowdown in new car sales, the number of road going vehicles in China is likely to peak by the middle of the next decade.