Changing Consumer Habits Herald Innovation
Published on 24 Jul, 2019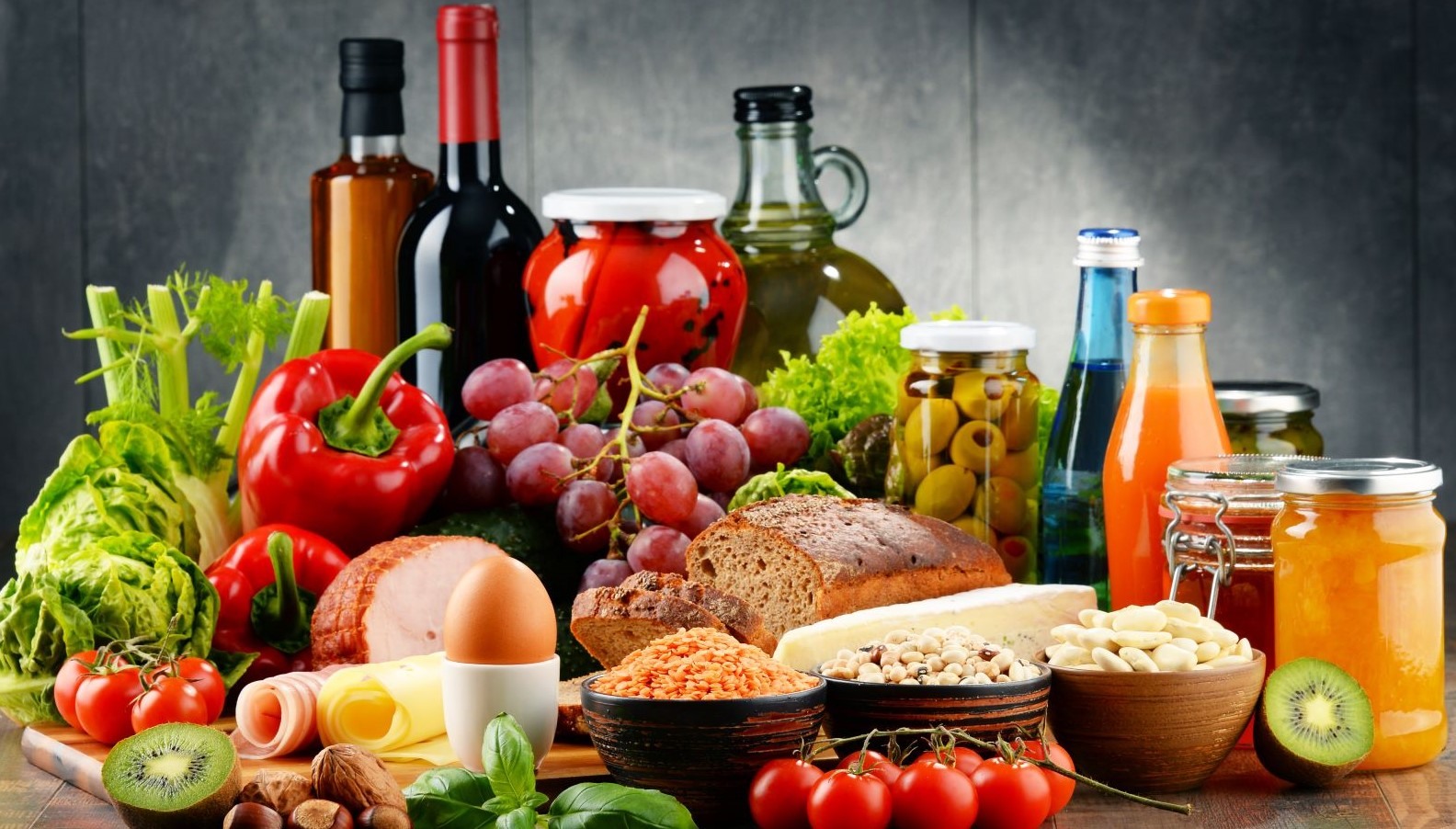 Developments in the food & beverage (F&B) industry, an essential part of the US economy, are noteworthy. Changing consumer demand is creating opportunities for businesses to grow. As competition heats up, it becomes important to capitalize on the latest trends in order to stay ahead in the race. This article explores some of these trends and the potential for players in this business.

"Your diet is a bank account. Good food choices are good investments"
- Bethenny Frankel
Awareness regarding health and eating habits is growing across the world. People are increasingly concerned about their food in terms of both, the source from which it comes and process of production. Organic, vegan and nutritious food options are gaining traction, with the number of people opting for them increasing. The change is not restricted to any particular country or region, taking the entire world in its fold. Moving away from popular trends, consumers are looking to tap the increasingly diverse benefits of consuming healthy food and beverages, and are willing to pay a premium for products that deliver on their claims.

Changing consumer behavior has created a wide opportunity for players to experiment in different segments as their audience is open to innovation and is focusing on value instead of cost. Given the dynamism of the F&B industry, it is important for players to promptly respond to changes in consumer preferences.
Some of the trends spearheading the US F&B industry are:
Cannabis Edibles
A category of cannabis products likely to emerge at a large scale in 2019 is edibles. Consumers as well as manufacturers have been upbeat about including cannabis in food and beverages in the recent past. In fact, President Trump signed an $867 billion farm bill on December 20th, 2018, which legalized cannabis, albeit with some restrictions. This bill, while not legalizing cannabis in full, permits the cultivation of hemp (a plant in the cannabis family) with THC (a crystalline compound, the main active ingredient of cannabis) below 0.3% on a dry weight basis.
Many brands are experimenting in this sector with chewy gummies, candies, cookies, savory treats and decadent chocolates. The average profit margin is close to 92.0% for producers who have mastered the art of cannabis production and marketing. For consumers, convenience takes priority—being able to consume an edible cannabis product anywhere and anytime is liberating, and, for most, $5–10 or a little more for a dose is not an unreasonable amount to shell out.
By 2022, the US edibles market in this sector is estimated to reach $3.4 billion, while cannabis beverage sales are likely to rise roughly ten-fold to $374 million.
Meal Kits
Meal kits are a subscription-based food service. Customers are provided with pre-portioned and occasionally partially prepared food ingredients and recipes to prepare home cooked meals but with an exotic touch. Considering the growing inclination for freshly prepared food amid rising health consciousness, meal kits seem to be an apt choice.
According to research firm Packaged Facts, the US meal kit market clocked $2.6 billion in sales in 2017 and an estimated $3.1 billion in 2018. The firm estimates the meal kit market will grow by double digits over the next two to three years; thereafter, growth would decelerate to low single digits by 2023.
On the flip side, there are some concerns regarding the sustainability of this business model. First, shipping and packaging are quite costly. Second, the subscription format is not very consumer-friendly. People may wish to go for it occasionally but not for a longer duration (weekly/monthly basis). To address the issue, companies have now started selling meal kits in supermarkets.
Veganism
Eliminating animal products from diet was once regarded inconvenient as it severely limited food options. However, the growing popularity of veganism as a lifestyle has prompted the launch of vegan food. The number of Americans identifying themselves as vegans has risen six fold to 6.0% over the last three years to 2017. Adapting to the new trend, companies such as McDonald's, Burger King and Taco Bell are introducing vegan items in their menus.
Jersey-based Beyond Advisors has registered with the US Securities and Exchange Commission to launch a Vegan Climate exchange-traded fund (ETF). This ETF will be linked to a proprietary index, which is based on the Solactive US Large Cap Index. However, it will exclude companies whose activities are not in sync with a vegan and climate-conscious approach to investing. Due to this reason, Tyson Foods Inc., the top US meat processor, is a part of the benchmark index but barred from its derivative.
Plant-based Meat
Increase in vegan and vegetarian populations has led to the growth of plant-based meat. New methods are being researched to convert plants into animal-processed delights for meat lovers. Instead of traditional meat, more lab-grown meats (or clean meats) and related proteins will become a part of the daily food habits of an increasing set of consumers. Clean meat is produced by culturing animal cells in a laboratory (cells are extracted from the animal and then bred in a controlled environment). This reduces the pressure on farm animal breeding. While the verdict on taste is yet to arrive, considering the potential benefits associated with this technique, environment lovers would willingly embrace it.
Plant-based food companies such as Beyond Meat and Impossible Foods are getting funding to scale up production and cater to demand. Beyond Meat got listed on the NASDAQ on May 2, 2019. Its share price surged nearly 500% from the IPO pricing in a little over a month after listing.
The US plant-based meat market size is estimated to reach $3 billion by 2024, recording a CAGR of over 24.0% during 2018–24.
Probiotic Yoghurt
Probiotics are considered a healthy snack as they serve as a balanced source of proteins, carbohydrates, fats, minerals, and vitamins. Probiotic yoghurt sales are rising amid growing demand—the gut-friendly flora ingredient in the product promotes healthy digestion. The rich nutritional profile of probiotic yoghurt supports weight loss, and helps in regulating blood sugar/cholesterol and improving bone density. Availability of a wide range of flavors is another significant factor boosting probiotic yoghurt sales in the market. Furthermore, introduction of different varieties – mixed fruit, high-fiber or high-protein – is likely to add to the popularity of probiotic yoghurt among health-conscious population.
Amid rising consumer awareness, lifestyle and consumption patterns are changing significantly. Consumers are asking for product-related information and specifications to track calorie intake, and prefer low-sugar and low-/no-fat food items. In their bid to meet demand, key players in the market are introducing a variety of options.
Revenue in the US F&B segment is expected to increase at a CAGR of 11.0% between 2019 and 2023, reaching $27,872 million by 2023. Currently, the average revenue per user (ARPU) is around $112.4. Amid increasing consumption of organic food, rapid urbanization and rising disposable income, medium to long-term prospects for the F&B market appear bright.
---
Speak your Mind