Brexit: An ear to the ground
Published on 05 Aug, 2019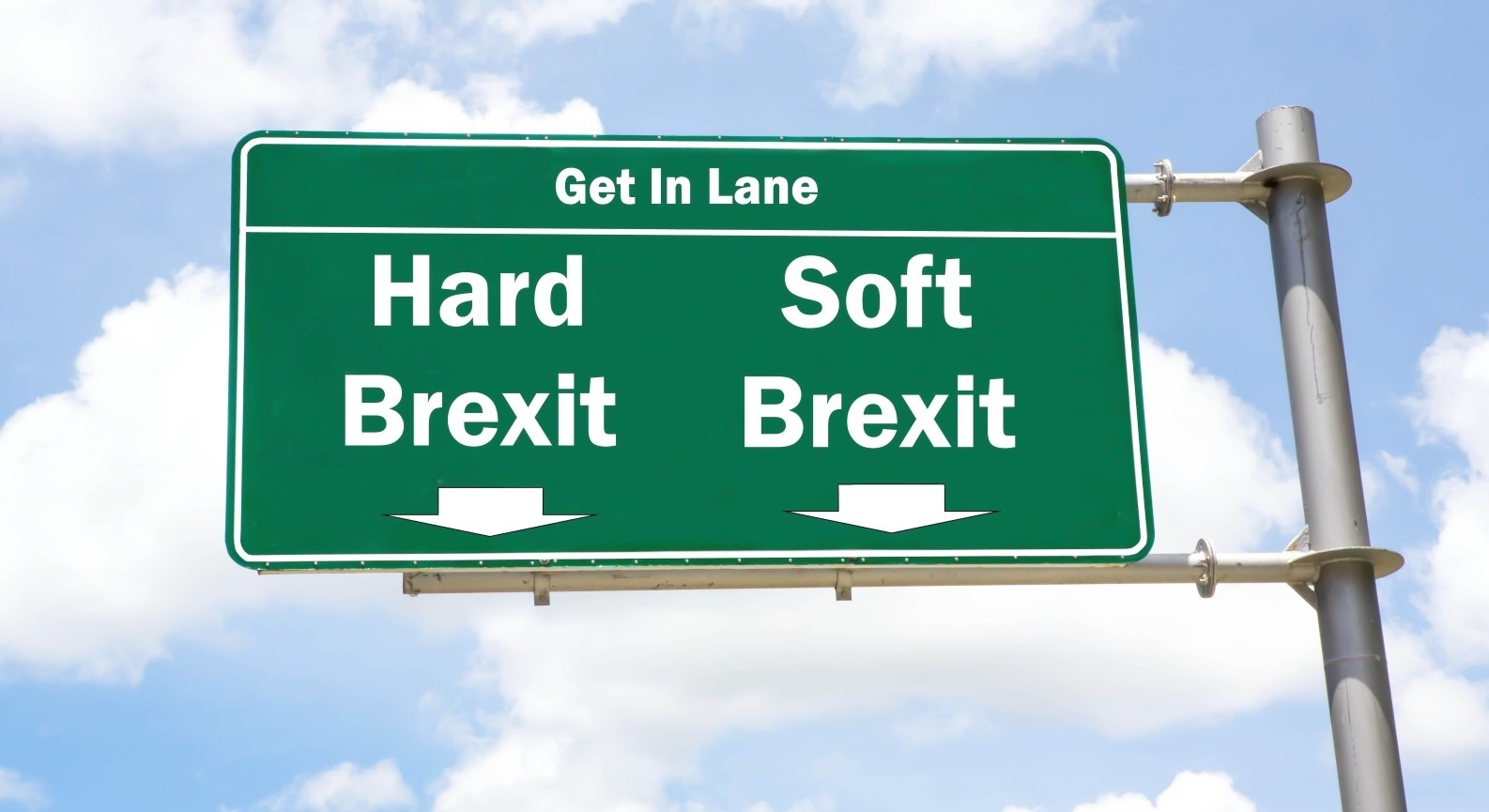 The Brexit endgame has begun with Boris Johnson becoming the Prime Minister. Known as a 'Brexiter', he has appointed only those party members in his Cabinet who support a 'hard' or 'no-deal' Brexit. We recently met several investment management firms, research houses and banks in the UK (before Mr. Johnson's election as Leader of the Conservative Party) and gathered interesting insights and views on Brexit. Going by most of our conversations with these senior stakeholders, who will be impacted by Brexit, two scenarios are likely: hard Brexit (or no-deal Brexit) and soft Brexit (agreement between the UK and the EU). Whatever it is, the outcome will be there for all to see by October 31, 2019. Amid the confusion, however, there is hope that Brexit will be orderly and global financial markets will remain intact.
With Boris Johnson taking up the mantle of the prime minister in the UK, fears of a hard Brexit have resurfaced. In his first speech as PM, he promised to deliver Brexit. He will now have to either put together an acceptable deal with EU before October 2019 or prepare the country for a hard Brexit. How far he succeeds, only time will tell.
This may well be the endgame all stakeholders have been looking for since 2016, the year Britain voted to exit from the EU, throwing markets in turmoil. It has been three years since then and a mutually acceptable agreement, with terms and conditions agreeable to both parties, continues to elude all.
We recently met several investment management firms, research houses and banks in the UK to gain a better understanding of different perspectives on Brexit. The meetings happened prior to Mr. Johnson's election as Leader of the Conservative Party. Going by our conversations, most believe there are two options for Britain: hard Brexit and soft Brexit. Let's delve deeper into each:
Hard Brexit: With Boris Johnson becoming the UK PM, chances of a hard Brexit or the UK leaving the EU without a deal have increased. Such a Brexit will entail immediate cessation of all ties with the EU, without any period of transition or guarantees on citizens' rights of residence. This would cause considerable damage to businesses as logistics will take a severe hit. The consequent impact would be most pronounced on industries such as food (fresh produce) and medicines. The long-term effects could be more drastic, probably throwing the UK's economy into a recession. According to the Head of a global corporate governance research provider, "Since financial services contribute to almost 7% of UK's GDP directly and much more indirectly, any disruption in this sector post-Brexit will have a domino effect on the entire economy. A hard Brexit will definitely topple the balance (of the economy). We are hoping for a scenario, where negotiations can be concluded such that there is a minimum impact on the financial services sector."
Soft Brexit: A better alternative, this implies the UK would exit the EU as per a deal with sufficient clarity on all points of contention such as tariffs. The previous attempt at negotiating one by ex-PM Theresa May was rejected by the UK's parliament—there seems to be no common ground that the UK and EU can reach. The bone of contention in the withdrawal agreement is the Irish 'backstop', an arrangement to keep the border between the two Irelands open for free movement of goods, services and people if trade talks between the UK and EU fail. The EU insists on the inclusion of the "backstop" in any Brexit deal, while Boris Johnson is opposed to any such arrangement that dilutes a clear separation of UK and EU. The arrangement would require the UK to remain in the EU Customs Union up to 2020 (or until trade talks are successfully concluded), restricting it from negotiating its own free trade deals with other nations. Therefore, the UK is not willing to comply with this condition.
A third possibility discussed earlier is a Second Referendum. Until recently, ex-PM May was highly opposed to a second referendum, which was not considered a viable option. However, amid the prolonged stalemate between various parties, it has emerged as something that could be considered. The UK may return to the EU if the referendum provides a vote to remain. The reconsideration comes from the realization that the first referendum was more of a verdict against the UK's political approach to immigration, rather than indicating a true desire to exit the EU. One of the partners at a UK-based private equity firm opined, "Public opinion has undergone a sea-change regarding Brexit since 2016. Their support for Brexit was not due to any opposition towards EU. They only wanted to send a message to UK politicians to take European immigration seriously. The stand against EU was also mainly from countryside of UK and not the cosmopolitan areas." However, with Boris Johnson at the helm, chances of a second referendum are very slim. Only if a new government comes to power either due to a no-confidence motion against the current Johnson government, or following fresh elections, could the second referendum be a reality.
Irrespective of Brexit options, the service sector in the UK, especially the financial sector in London, is particularly concerned whether professionals from Europe will continue to stay and work without any interruption in the country. Besides trade in goods and services, movement of labor has been an issue for UK citizens (especially in rural areas); on the flip side, open borders bode well for the corporate sector in terms of hiring talent.
One of the partners at a UK-based investment management firm opined, "If, even post-Brexit, European citizens are allowed to work in UK and will only need to get a work permit done, then this will reduce the concern of employees across UK, and especially those in financial services sector. Possibly with this in mind, the job markets are fairly stable as of now."
The currency market is in a tizzy following the attempts at Brexit. A no-deal Brexit would result in severe depreciation of the British pound, whereas a soft Brexit or a referendum (if it happens), would leave it largely unaffected. As Boris Johnson emerged as the successor to May, the pound rallied in a classic case of "buy the rumor, sell the news" trading, with the shorts in currency markets being covered. On a longer term, the pound is expected to weaken in case of a hard Brexit.
The UK's Office for Budget Responsibility, in its report on fiscal risks, has predicted grave consequences for the country's economy in case of a hard Brexit. "A no-deal Brexit would plunge Britain into a recession that would shrink the economy by 2%, push unemployment above 5% and send house prices tumbling by around 10%". In its assessment, the result of a hard Brexit will be a year-long downturn, pushing up borrowing by GBP30bn a year.
The way out of the conundrum will hopefully become clear by October 31, 2019, the deadline given by the EU to the UK for a deal. Until then, a few things are clear. Irrespective of the agreement, if Britain exits, the impact on its economy will likely be significant. Therefore, it needs to brace itself against it. Second, while political uncertainty surrounding Brexit is lower currently, the country continues to grapple with internal divisions across party lines on this issue. Third, the EU does not seem to be in the mood to extend the deadline any further. If Boris Johnson fails to deliver as promised, fresh elections are likely and may pave the way for a new government, which could further put Brexit on hold.
Amid the confusion, prospects of an orderly Brexit have not faded entirely. It is hoped that sanity will prevail and global financial markets will not be disrupted. Whatever it is, the outcome will be out there soon. Until then, let us just watch how the drama unfolds.
---
Speak your Mind