Voice of Customer in B2B Companies: Unheard in the Absence of C'X'O?
Published on 04 Jul, 2019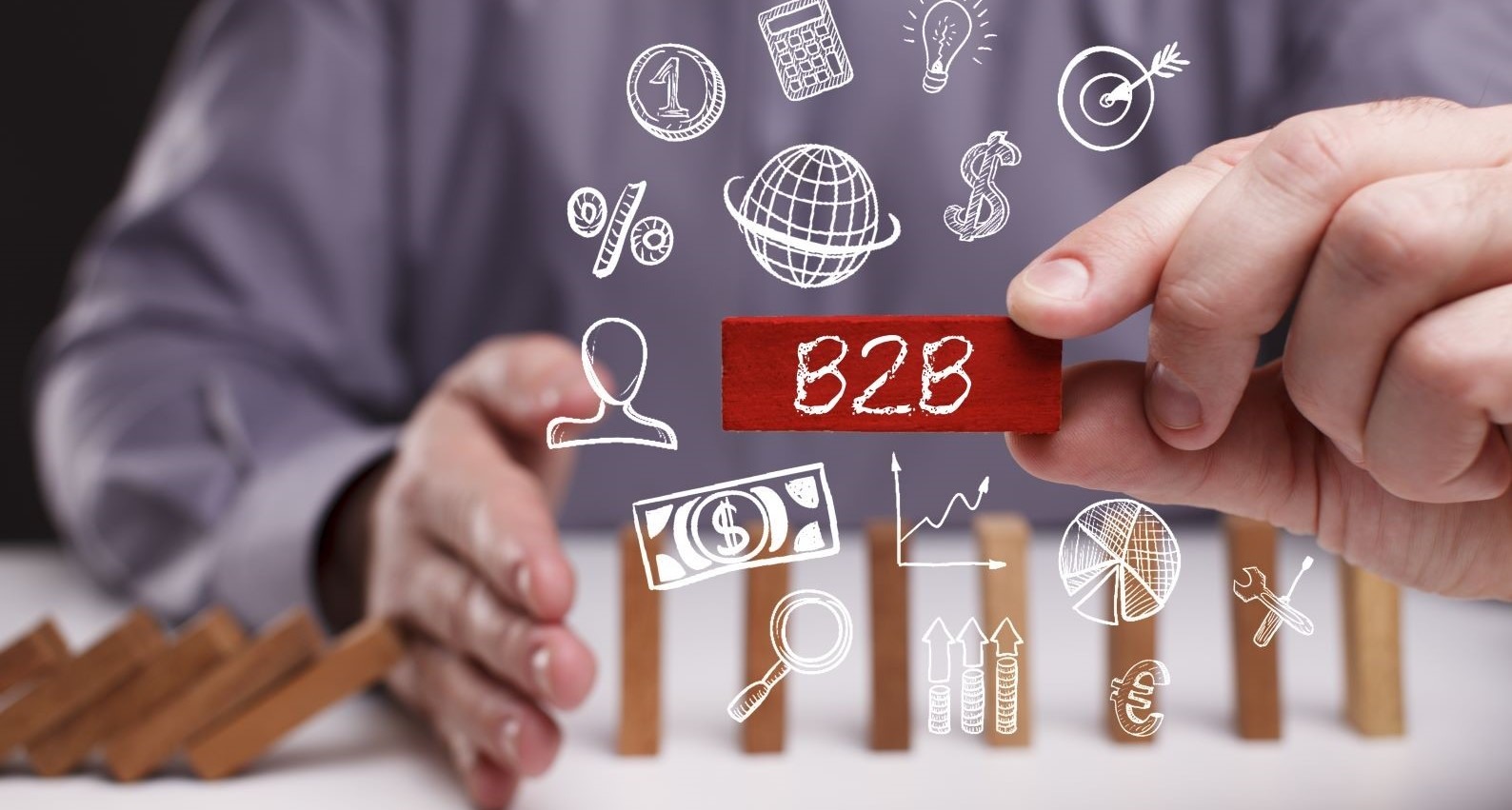 Customer satisfaction and Voice of Customer (VOC) have been the marketing buzzwords in B2C companies for decades. All retail platforms, online or offline, come up with experiential and creative initiatives to ensure high satisfaction for customers while they shop. These companies also invest significantly – time, money and effort – in building robust CRM platforms and teams. C-level executives are appointed with a one-point agenda: increase quality experience for consumers so that the brand enjoys top-of-mind recall.
While enhancing customer experience has usually been a separate function only in B2C companies, B2B companies that deal mainly with other businesses are increasingly embracing the concept. Hearing VOC and responding to it accordingly is a must for any and every company. Customer experience is all about cultivating the human-to-human connection to ensure it is genuine. Every individual wants to feel special and important. Customer satisfaction activities aim to achieve just that. Even while making a purchase decision on behalf of his company, a customer expects the same exclusive treatment he is entitled to or receives when shopping for himself.
It is this experience that counts when he takes the decision to continue business with a particular company. Retention across industries is more expensive and difficult than acquisition. For a successful retention strategy, it is important to have a senior-level role dedicated solely to handling customer relationship. Until recently, individuals in sales or marketing roles handled customer experience as a part of their overall KRA. There was no separate profile. However, amid changing dynamics, the need to have a Customer X-perience Officer (CXO) has only increased.
The B2B environment is more complex and gaining a customer is a long-drawn process, involving costly resources, manpower and time. As client acquisition is expensive, it is very important to retain customers. Retention requires concentrated efforts; therefore, entrusting the sales team with this responsibility may not serve the purpose, given that its focus is divided between tracking industry, competition, market and technology trends.
To ensure high retention, a company must first know its customers and understand their expectations. Priorities differ for each customer, even from the same company, and so does the purchase decision. For example, a purchase manager will give weightage to cost effectiveness, whereas a production manager will consider time and after sales services before giving his consent. A legal team member will be concerned with documentation and easily navigable processes when inking a deal. A C-level executive will look at broader aspects, such as a product's value addition, and assess the company's (from which he is buying) brand reputation and goodwill in the market.
B2C companies have traditionally employed certain tools and techniques to understand their customers. One of them is developing 'customer persona' or 'buyer persona' to establish the needs. This entails building a semi-fictional representation of the ideal buyer based on predefined parameters. It helps understand the buyer's business profile and aspects such as responsibilities, competencies, business challenges & pain points, and role in the purchase decision-making process. Irrespective of the (customer's) business life cycle stage, creating a persona plays a key role in converting a prospect into a customer, and ensuring loyalty to the brand.
Defining unmet needs of customers is an essential step in marketing. An unmet need is described as a requirement not being met by existing products and services. In the absence of desired products/services, B2B customers are compelled to make compromises at times. It is therefore an opportunity in disguise—a company can identify the gap, innovate to plug it and, in the process, enhance the quality of the final deliverable.
Customer behavior modeling provides insights on how similar customers will react to similar situations. An experienced customer analytic expert is needed to carry out this complex and time-taking task. Also, massive data is required to conduct the study. In a B2B environment, this is difficult as data may not be available easily. Plus, pre-tasks such as customer segmentation and tracking that have not been done historically need to be performed, rendering the entire process extensive. However, once the correct model is ready, it is highly effective.
Gauging customer satisfaction levels is equally important. It is usually reflected in the loyalty and stickiness of a customer. Repeat purchase implies satisfaction but this needs to be measured to ascertain the real picture and devise strategy accordingly. Customer surveys with specific questions are an apt tool: Is the customer happy or is it the lack of options that is making him buy the brand? Were his previous complaints, if any, resolved satisfactorily? Has he been looking for alternatives? Analysis of past experience and present involvement will reveal the actual level of customer satisfaction.
Creating buyer personas, identifying unmet needs, customer behavior modeling and measuring customer satisfaction levels are some techniques that B2C companies have implemented successfully to obtain positive results. To correctly apply these techniques a B2B company needs a CRM expert at a high level. The individual needs to have professional experience in managing customers to do his job effectively. He will be an important link who will understand and interpret customer behavior and empathize with the struggles they face. Relationship management is also about handling conflicts before they escalate and damage the goodwill earned.
Aranca has supported CXOs of various B2B companies in their endeavor to provide a hassle-free buying experience to clients. The role has evolved in line with the growing need.
A few interesting cases where we helped the CXOs meet customer expectations are given below.
Case Study 1
Aranca developed 50 odd personas across select end-customer sectors for a global technology products and services firm. These personas reflected the characteristics of individuals on parameters such as designation, region, industry vertical, and size of the company.

To develop the personas, Aranca's consultants interacted with 100+ prospects and customers to understand their role in the decision-making process, competencies, business challenges and pain points.

Knowledge of the buyer persona enabled the sales and marketing teams to fine-tune their approach, appropriately position offerings and effectively carry out constructive discussions with the buyers, thereby increasing the chances of closing the deal or customizing the marketing material.
Case Study 2
The board of a global yarn and fiber manufacturer, which recently completed a restructuring initiative, was keen to understand its impact on customers. In addition, it wanted to know the pulse of the market from customers' perspective.

To achieve this, Aranca decided to do a deep-dive study and understand customers' perceptions. We conducted 25 in-depth interviews with CXO-level personnel in the world's largest fabric mills and apparel brands across North America, Europe and Asia. We drew insights which helped us shed light on specific areas the client needed to focus on, such as R&D, distribution and sales, and business development.

Strategizing accordingly, the client was able to provide a quality experience to its customers and ensure their satisfaction.
Case Study 3
A world-leading supplier of protective coatings in the decorative, protective, marine, container and yacht markets wanted us to identify the key stakeholders involved in the buying of coatings for dry dock paints and sea stock paints for vessels.

We created a sample list of 200 companies, along with the contact details of the target respondents (fleet managers, technical leaders) for each company. Analysts contacted the respondents to understand their level of involvement in decision making with regard to the selection of vendors for dry dock and sea stock paints.

The process helped identify the participation of the owner company and management company in the buying process. This enabled the sales team to target business development efforts effectively.
Conclusion
Customers are revenue generators and repository of data. It is therefore important to ensure that they are treated well, and satisfied and happy with the brand. The line between B2B and B2C customers has blurred and the distinction will only decrease. In today's digital world, it is more and more about the end consumer. The overall customer experience will be determined by how seamless and effective the experience is across the entire value chain. For this, the CXO will need to ensure that techniques to gauge customer requirements and ensure top experience throughout the life cycle are implemented effectively.
---
Speak your Mind