Stricter Environmental Regulations Will Drive Demand for Effective Solvent-based Low-VOC Alternatives
Published on 14 Feb, 2017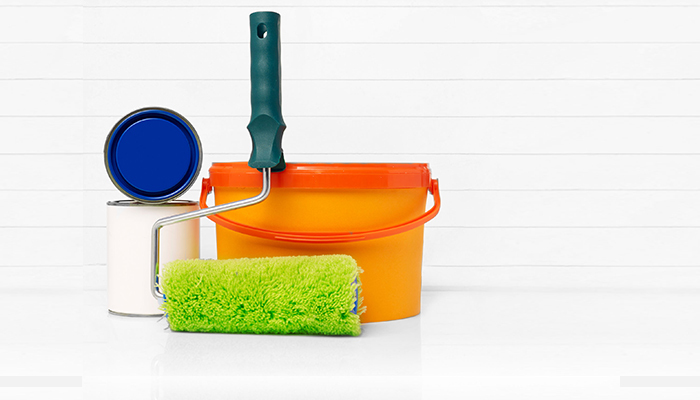 In place since the 1970s, regulations limiting Volatile Organic Compounds (VOC) emissions in paint & coating products are getting stricter.
Enforced by agencies such as the Environmental Protection Agency (EPA) in the US and legislations like the Registration, Evaluation and Authorization of Chemicals (REACH) in the EU, they are meant to limit the use of organic chemical compounds that are harmful to human health and contribute significantly to atmospheric ozone depletion as well as global carbon emissions.
Growing Demand for Low-VOC Paints Will Drive the Low-VOC Solvents Market
The global paints and coatings industry (worth over $135 billion) is one of the largest sources of man-made volatile organic compounds globally, prompting strict regulatory frameworks (particularly in industrialized regions) to limit its impact.
Besides government regulations, concerns over the effects of global warming and shifting consumer preferences toward 'greener' alternatives are also driving demand for low VOC paints and coatings over recent years, especially for indoor architectural applications.
This shift will invariably affect allied industries — particularly the paint solvents industry — creating a possible windfall for manufacturers of low-VOC solvent alternatives.
While the paints & coatings industry was their biggest customer in 2015 — accounting for over 50 percent of their total business — the global solvents market has been slowing down in recent years. Regulatory pressure forced paint manufacturers to shy away from solvent-based to water-based low-VOC formulations. Suppliers in growing markets such as China and Latin America are under pressure as well, with several countries gearing up to formalize regulations related to VOCs in paints. With the US and EU expected to enforce additional restrictive regulations in order to limit VOCs over the next five years, solvent manufacturers are now hard-pressed to develop alternative technologies with comparable performance.
While most players are wary of the new regulations, this could be a huge market opportunity for alternative solvents that boast lower ecological and toxicological profiles.
Current Low-VOC Solutions May Fall Short of Meeting Inevitable Demand
Solvent suppliers are under growing pressure to cater to the growing demand for low-VOC raw materials in the paints and coatings industry. In a bid to regain the market share they've lost to water-based technologies, solvent manufacturers are developing and deploying products with properties that are similar (or comparable to) traditional solvents.
Low/No-VOC Solvents
In order to meet stricter VOC standards, solvent manufacturers like Dow have focused on developing low/no-VOC versions of their traditional solvents. These products possess properties and application characteristics similar to conventional solvents. Besides being cheaper than conventional solvents, low/no-VOC solvents are designed to be consumed by paint/coating formulators while using existing production equipment.
Bio-solvents
Bio-solvents are developed using renewable raw materials as their feedstock, and they have lower VOC emissions as compared to typical solvents. Although bio-solvents have been available for the past ten to fifteen years, and some have even seen commercial success in niche markets, the industry is still underdeveloped. Most of the world's large chemical corporations do not sell bio solvents, and only niche industrial solvent manufacturers such as Myriant and TBF Environmental Technology offer bio-based solvents.
Solvent Manufacturers Need to Focus on Rapid Development and Commercialization of Low-VOC Solvent Technologies
While a step in the right direction, paints/ coatings formulated using current low-VOC technologies have some drawbacks. Issues such as visible brush marks (they tend to dry faster than conventional solvent-based paints) and plasticizing make traditional solvent-based systems more appealing to paint/coatings consumers over non-solvent based technologies, and manufacturers offering improved low- VOC solvent-based system could recoup their markets.
Manufacturers need to increase their research and development efforts in solvent-based low-VOC offerings, with a focus on enhancing product properties that make them comparable to conventional solvents.
While it would require considerable investment to improve on current performance and features, solvent manufacturers that fully commercialize new and improved offerings within the next 5-10 years would be in a prime position to capitalize on the inevitable demand for low-VOC solvent alternatives.
---

This post first appeared on WorldOfChemicals.com.
---
Speak your Mind