RegTech: Innovation Meets Compliance
Published on 13 Aug, 2019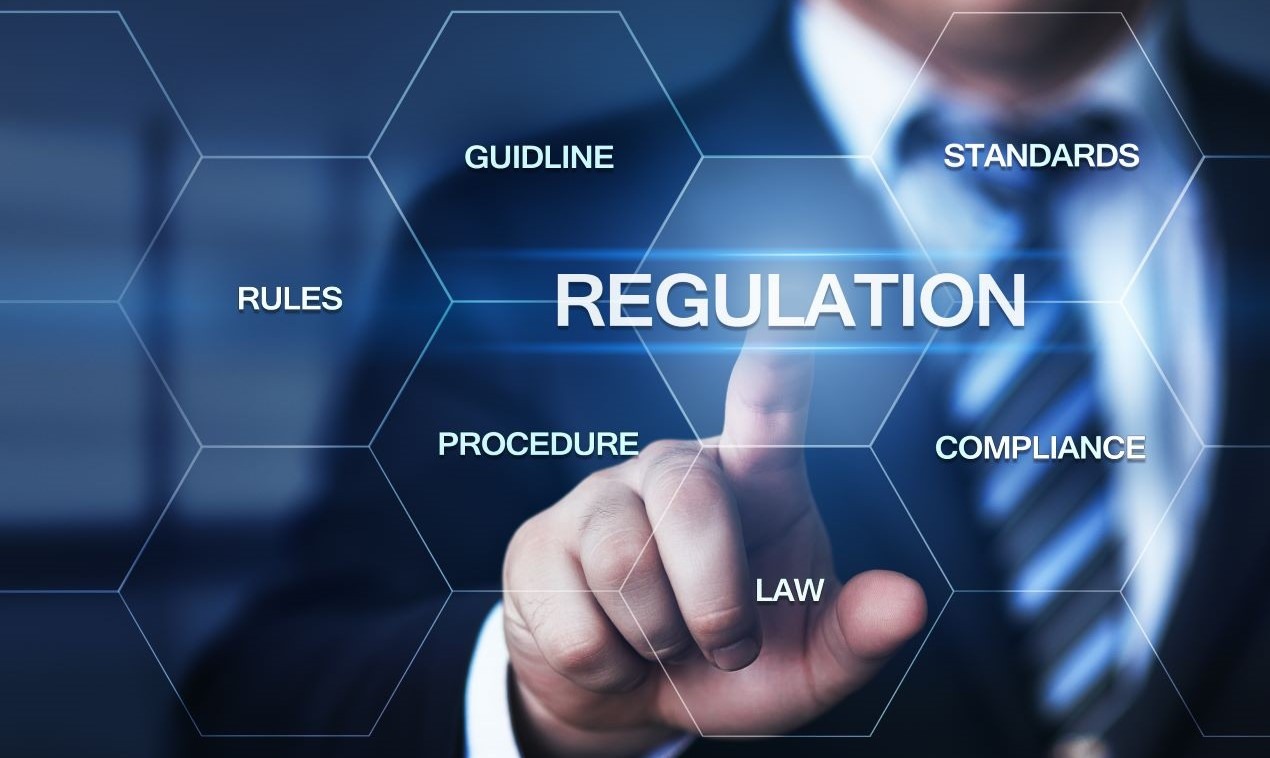 RegTech, a technological innovation, is gaining traction. Part of the Fintech explosion that has taken over the world, RegTech refers to digitization of the compliance and regulatory framework for quicker and more efficient services.
The regulatory landscape in the financial services sector is evolving constantly with the introduction of new rules and guidelines. Financial institutions across the world are finding it difficult to cope with these complex and stringent regulations. Institutions failing to comply are penalized heavily. Statistics show that since 2008, banks across the globe have paid a fine of more than USD300 billion for non-compliance with regulations.
Financial institutions incur huge costs on people and processes for regulatory compliance. About 10–15% of the staff is dedicated to governance, audit, compliance and risk management. The growing pressure of compliance is driving financial institutions to explore RegTech as a solution. In this article, we have discussed the importance of RegTech, its uses and benefits, challenges faced in its adoption, and the outlook for this technology.
What is RegTech?
RegTech or Regulatory Technology, as the name suggests, is basically a set of technological solutions that help financial institutions in managing their regulatory processes in a systematic manner. The key functions of RegTech include regulatory compliance, governance and reporting. The tools employed by this new technology simplify compliance and make it more effective compared to the traditional method that requires manual intervention.

RegTech enhances data security and speeds up processes. Furthermore, it quickens configuration and generation of reports. The technology can be easily integrated with existing systems using open APIs and SaaS models.
Key RegTech applications include regulatory reporting, compliance, e-KYC management, data management, fraud monitoring and prevention, digital identity authentication, and risk management.
Financial institutions end up spending about USD 270 billion annually on compliance. RegTech solutions can lower the costs by automating and streamlining processes, and ensuring data accuracy. As RegTech solutions are scalable, financial institutions can quickly modify their processes in line with the changing regulations.
The benefits of RegTech extend beyond facilitating compliance. Since RegTech tools involve the use of advanced data analytics, organizations can derive useful insights from huge data sets which can be leveraged to understand customer behavior and accordingly formulate business strategies. RegTech solutions such as real-time anti-money laundering screening, artificial intelligence/money laundering-based fraud prevention, and real-time compliance monitoring can help firms proactively identify patterns indicating risks and frauds.
On the flip side, there are challenges or apprehensions pertaining to the adoption of RegTech. While these solutions may help in cutting costs in the long term, the initial investment for replacing existing systems is very high. Furthermore, organizations are not certain about the scalability and interoperability of the systems. Another key challenge is ensuring security and integrity of third-party solutions.
To increase familiarity with RegTech solutions, financial institutions can explore regulatory sandboxes, a recent innovation in this field. A regulatory sandbox is a platform which enables organizations to test new products and services in a controlled environment. Currently, more than 20 regulatory sandboxes are being developed across the globe. Additionally, over 20 countries are implementing or have proposed to implement a financial sector sandbox. Global Financial Innovation Network, pioneered by the UK Financial Conduct Authority (FCA), is the first regulatory sandbox in the world; it is also one of the leading sandboxes worldwide. It is a cross-border sandbox with a network of 29 regulatory bodies from across the globe.
To support RegTech, regulators too have started adopting these solutions in a bid to make the regulatory environment more effective. The FCA is trying to automate regulatory compliance by making regulations machine-readable.
Adoption of RegTech is picking up across the globe. Looking at it from the investment perspective, over the last five years, RegTech companies have attracted more than USD9.5 billion in investment globally. Of this, about one-third has been made in companies offering know-your-customer solutions, followed by anti-money laundering solutions (28%). RegTech investment is expected to cross the USD75-billion-mark by 2022.

Global Investment Activity in RegTech (2014–18)

Most financial institutions have digitized front-end processes to improve customer access and experience; however, they are yet to digitize back-end operations. Aranca believes that financial institutions will eventually realize the potential of RegTech solutions. They will expand their vision from seeing it merely as a compliance tool to recognizing that it can lend them competitive edge over peers by providing access to crucial information. Going forward, RegTech will transform the way financial services manage regulatory compliance. This move will be backed by the financial institutions' drive to go digital, support from the regulators, and growing investments in RegTech.
---
Speak your Mind