Oil & Gas Players Need to Weather Serious Regulatory Reforms to Counter Climate Change
Published on 05 Oct, 2016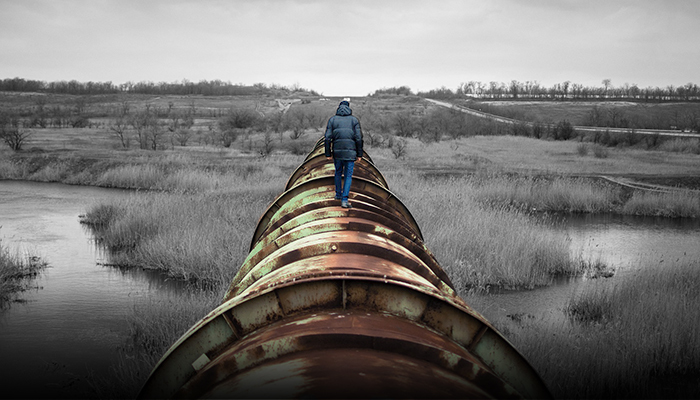 2016 is going to be a year of reckoning for the Oil & Gas industry.
In the middle of a "healthy" makeover right now, the oil & gas industry's underlying market fundamentals have been transformed.
Market leaders are hard-pressed at the moment, adapting strategies to changing geo-political relationships, trade dynamics, and regulatory landscapes that are in flux the world over. If that wasn't enough to contend with, they've now got to account for a heightened focus on climate change accords as well as their political upheavals.
The oil & gas industry isn't what it used to be, and it'll never be the same.
The regulatory landscape in particular is going to see some interesting developments.
Through continual dialogue between regulators across different regions, decision makers are likely to establish better global industry standards that ought to improve industrial productivity in the long term.
Leading producers across the Americas, Europe, and Asia will have to tweak internal regulatory mandates if they're going to stand any chance on a global playing field.

North America's Aggressive Climate Change Agendas
As its chapter nears closing, the Obama Administration has relentlessly pursued the establishment of an environmental legacy through the introduction of sweeping reforms.
While pursuing an aggressive climate change agenda, the Administration has pushed the U.S. Environmental Protection Agency (EPA) and Department of the Interior (DOI) to draft, finalize, and roll out a host of new regulations that are expected to significantly impact upstream and mid-stream operators.
Finalization of the New Source Performance Standards (NSPS) proposal for methane and volatile organic compounds, the introduction of new ozone standards, and rules governing the disclosure of chemicals used in hydraulic fracturing under the Toxic Substances Control Act (TSCA) are all likely to impact US-based operators. The EPA's National Enforcement Initiatives for the FY 2017-19 are likely to reemphasize the need for compliance as well.
Despite a change in the powers that be, these initiatives are likely to continue well into 2017.
Given the market's precariously stable conditions right now, the US oil & gas industry will need to prevail in a challenging operating environment.
Canadian players on the other hand won't be as harried by regulatory reforms.
Resource development will be better in 2017, with the transference of governance of resources to Canada's territorial governments proceeding as planned. While the political framework is still hazy, the National Energy Board will likely continue to preside over oil & gas' offshore exploration and production activities. As compared to the US, Canada's regulatory landscape is expected to be more or less stable, perhaps simply reflective of developments in the locale.
Europe's Growing Regulatory Risks
The June 23rd referendum made headlines across the globe this year, with the implications of a Brexit still a hot topic of debate for several industries.
The oil & gas industry is concerned as well, with companies across the region likely to weather significant regulatory risks over the next two years.
Environmental standards set by the UK have been widely adopted across Europe, and any decision to diverge from these will have a direct impact on the European oil & gas market.
A Brexit is likely to complicate tariffs and transfer pricing as well, two areas that were already a vexing concern for the diverse region.
Developments across the Arctic region — particularly Norway and Russia — should keep things interesting as well.
A unilateral adoption of the Polar Code is expected to bode well for all coastal states, and similar efforts toward harmonization of rules across shelves is likely to continue well into 2017. Russia is expected to lead these efforts, as an increasing number of Russian companies and regulators are pushing hard for a more transparent and predictable regulatory regime. The only thing that could derail these efforts are sanctions imposed by the EU and US, which could prove to be a hindrance for the foreseeable future.
Latin America is Still Stabilizing its Regulatory Regime
The region has been abuzz with activity over the recent past, driven in most part by new rounds of licensing in Brazil.
Deep-water operations will be a growing area to capitalize on in the near future. Technologically intensive operations like these could stumble however, hindered by regulations governing Local-content requirements.
While the Brazilian government has taken initiatives to relax these norms, it still looks like a long way to go before the operating environment really becomes conducive to international operators. The regulatory regime is also likely to increase focus on improving compliance with safety and environmental best-practices.
Asia's Refined Thirst for Crude
Asian countries — particularly India and China — have always been key drivers for sustained oil & gas consumption globally.
With G20 nations committing to the Paris climate agreement however, the pressure on both these countries to reduce emissions is increasing. While India has committed to a 30-35% reduction in carbon emissions by 2030, China is working toward phasing out fossil fuel subsidies by 2020. Such developments mark a significant change in the regulatory landscape of the oil & gas sector in these countries.
Improving self-sufficiency and boosting demand for "cleaner" fuels has been an area of focus for both these nations.
Chinese regulators recently introduced new rules governing the cost of transportation of natural gas. This move is likely to lower natural gas prices in the country, thus boosting demand. Such changes underscore efforts to boost slowing demand for natural gas, and cut greenhouse gas emissions. China's regulatory regime has also encouraged private independent oil refiners to import crude oil, shoring up the country's reserves and fuel quality while lowering domestic fuel prices. These developments are making global markets jittery about a glut however, with global oil suppliers keeping a wary eye on China and its growing oil reserves.
India is enacting steady reforms as well, working toward new mandates for reducing emissions. India's government recently announced a leap from existing Euro IV emission norms to the Euro VI standard, accelerating the process of upgradation in one of the world's fastest growing nations.
2016 has been a year of consolidation for the oil & gas industry.
Regulatory agencies across the globe are working toward a unified governance framework that's likely to be the industry's definitive guideline for years to come.
2017 will be the year of revelation.
The momentum of reforms ought to show fruition by 2017, allowing us to gauge whether these radical reforms are sustainable enough to outweigh volatility in oil prices, inevitably fueling (or faltering) our collective drive to reduce climate change.