Is your business vegan-ready?
Published on 14 May, 2019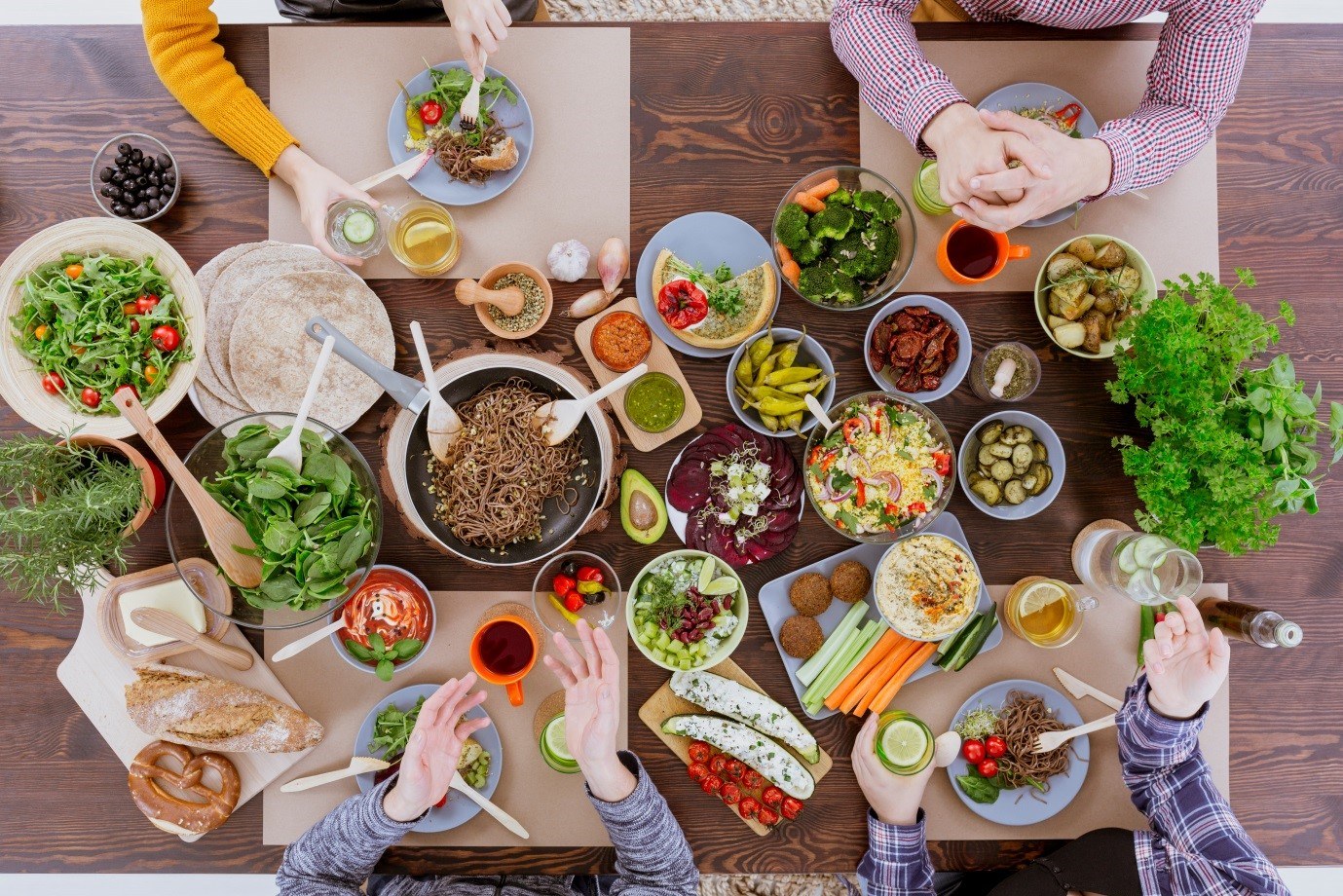 Have you recently been to a restaurant and encountered an entire section devoted to vegan food options? Or while out shopping, are you finding retail shelves suddenly filled with vegan options for cosmetic and personal care products? If you are, don't be surprised—this once-niche concept is now going mainstream!
From a mere diet preference, veganism has transformed into a complete lifestyle. Amid increasing awareness, 'going vegan' has become a popular concept across an increasing number of categories such as cosmetics, personal care products, apparel and even accessories.
Sample this:

Sales of vegan cosmetics globally are expected to top $20 bn.
Vegan meat is expected to emerge as a $6 bn+ market by 2025.
During July 2017 to June 2018, 5% of all food and drink products launched globally were vegan. The rate of vegan launches nearly doubled during 2013–18!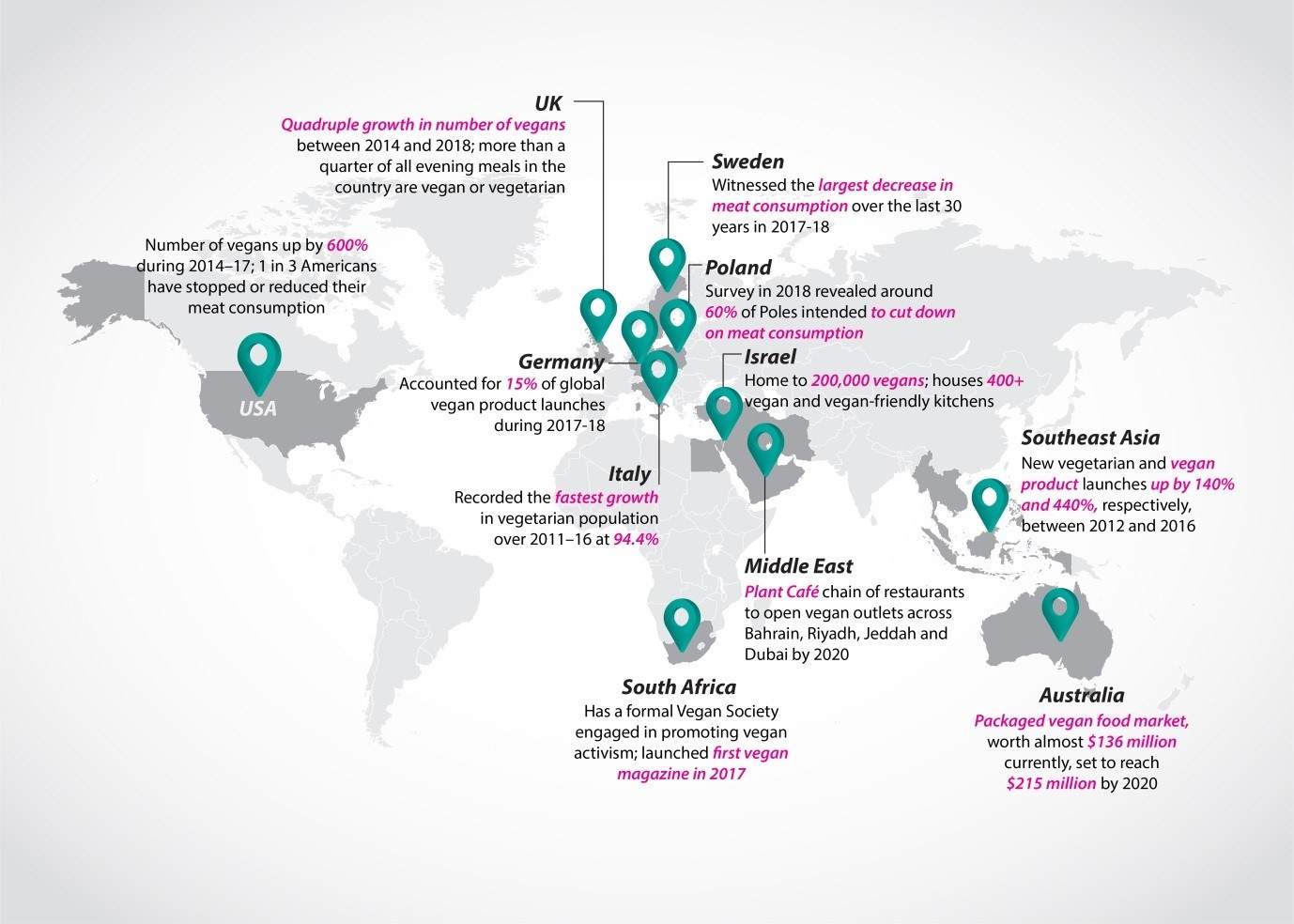 The scorching pace of growth has piqued the interest of consumers and businesses alike. Fascination for the concept is now impacting the way vegan products are produced, marketed, bought and consumed.

Conscious to adopt cruelty-free products, consumers check the labelling on packages to understand the nature of the organization's supply chain. Hence, just calling themselves vegan is not enough for businesses—they need to substantiate the claim by actively identifying and promoting themselves as an ethical and sustainable business that supports ecological balance and the vegan way of life. Businesses that have taken this critical step are reaping the benefits in their bottom lines.

For example, cosmetics retailer Lush began catering to the vegan segment in 2013. It published policies, reviewed the company's supply chains and provided necessary information to customers on ingredients used in its products, ensuring transparency. Since then, the company's profits have risen by 50% to above £31 mn!

As the financial benefits of giving their product portfolios a vegan-dash sinks in, several leading cosmetics suppliers and manufacturers have made a beeline to tap the opportunity:

Henkel recently launched new vegan hair care formulations and brands to boost growth in its slugging beauty business.
L'Oreal introduced Botanea to cater to the rapidly growing trend of natural beauty products.
Unilever launched Love Beauty and Planet, certified as vegan and cruelty-free.
Changes are not restricted to the consumer-facing section alone. Companies are steadily building newer capabilities to cater to the B2B side of the opportunity, focusing on vegan ingredients.

Evonik announced plans to open a new site in Tours, France, dedicated to commercial production of plant-based cosmetic active ingredients.
It partnered with Royal DSM to set up a new company, Veramaris, for the production of omega-3 fatty acids from natural marine algae.
DuPont Nutrition & Health recently released a new ingredient for manufacturers producing plant-based drinks.
Another industry which is not an exception to the trend is apparels. Fur, leather and other animal-derived products, once considered hallmarks of fashion, stand relegated to the background today. Natural, organic clothing made of sustainable material is sought-after. Some well-known brands in the vegan apparel market are Susi Studio and Hipsters for Sisters. In the shoe market, Native Shoes and Insecta Shoes, both made of fake leather, are rapidly gaining traction.
Regulatory agencies have geared up to embrace the new revolution. The European Vegetarian Union (EVU) is collaborating with FoodDrinkEurope (FDE), an association representing the interests of European food and drug manufacturers, to develop a draft definition. The European Commission has announced that it will begin the process of establishing a legal definition for this draft.
Formalization bodes well for the industry, as it would provide the much-needed guidance and regulatory protection to both consumers and manufacturers.
As the ecosystem evolves over the next few years, a plethora of opportunities is likely to emerge across the value chain, from ingredient manufacturing, packaging & labelling, product manufacturing to distribution and marketing.
While consumers have made their choice, the key question is, is your business vegan-ready?