Industry 4.0 – The Next Big Trend in Manufacturing Sector
Published on 11 Sep, 2019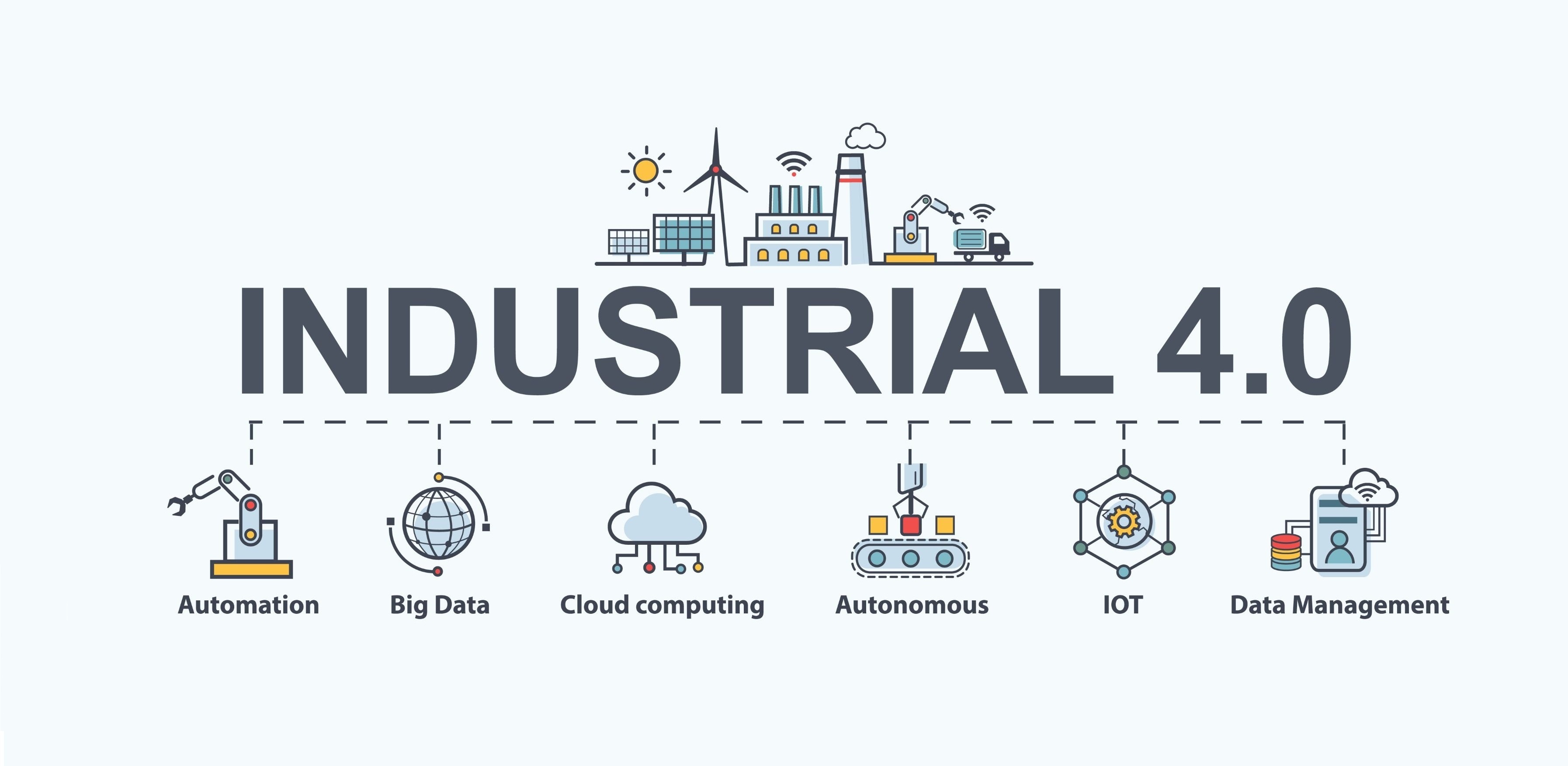 Automation and digitization are a growing trend across industries, including manufacturing. Industrial Revolution–Industry 4.0, also known as smart factories, is the forthcoming phase in digitization of the manufacturing sector where machines will interact with each other and make independent decisions. This would enable companies to improve productivity and take competition to the next level. Whether the new technology will find takers or not depends on how sustainable it is in the long term and how effectively it can translate into higher revenue, lower cost and increased productivity.
Today, every manufacturing company operates differently, but they all face a common challenge – a trade-off among three things: cost, quality, and speed. This is where Industry 4.0 comes in with different technologies on the same floor. It gives manufacturers control over the whole process, from production to logistics to final delivery of the product, with real-time monitoring, predictive maintenance and quality control.
This new phase of the Industrial Revolution has the potential to help manufacturing companies overcome various production challenges, reduce cost of operation and increase overall sales revenue. Industry 4.0 brings cybernetic systems that monitor the physical factory processes and make decentralized decisions with very less human intervention.
Aranca has identified some fast-catching technological trends heralded by the new phase:
IoT transforming manufacturing industry
IoT is one of the core components of Industry 4.0. It facilitates intercommunication among devices within the existing Internet structure to achieve various goals including predictive maintenance, cost reduction, higher product quality, and faster, more informed decision-making.
IoT is the leading innovation in the manufacturing sector. In 2016, manufacturing operations spent $178 billion, of which $102.5 billion was on IoT. McKinsey estimates that IoT will generate $1.2–3.7 trillion in economic value annually by 2025 in this sector.
Several manufacturing companies such as Flowserve, ABB, Hitachi, Gehring, Airbus, and Boeing are implementing IoT solutions.

Example:
In 2019, Honeywell and Flowserve entered into a joint venture agreement to provide IoT solutions to help customers increase output, minimize unplanned shutdowns, minimize safety risk and improve supply chain strategies. Boeing is aggressively implementing IoT technology to drive efficiency throughout its factories and supply chains.
Gehring is among the few companies that embraced IoT in an early phase. The company offers customers live information on how its machines work before they place an order. This ensures that customers' requirements are met with precision and efficiency.

Big data analytics a critical aspect in industrial technology development
We live in an era where billions of gigabytes of data are being generated every day by digital technologies present across the world. Big data analytics has become an important tool for the manufacturing industry and it is estimated to register a CAGR of over 30.9% during the forecast period 2019–24.
Many manufacturers are already using big data with other technologies (such as machine learning and artificial intelligence) to identify patterns, measure impact and predict outcomes. It can be used to gain competitive advantage and make informed decisions.

Example:
GE Power's turbines and generators supply 30% of the world's electricity. The company has developed a platform, Predix. It is a software system that can analyze almost any data stream from a machine or test equipment connected to the cloud and give predictive analysis of industrial assets and processes. To test the performance of Predix, GE Power updated one of its HVAC units and thereafter compared the data obtained from this unit with that from other non-updated HVAC units. Statistics revealed that consumption of energy by a plant built on the software prediction system was 50% lower, resulting in savings of $1 million every year.

Rise of additive manufacturing
Also known as 3D printing, additive manufacturing has helped in saving time and costs by facilitating rapid prototyping, creation of customized products and reduction in complexity. 3D printing has progressed way beyond prototyping to the delivery of final products. However, it is not likely to replace the traditional manufacturing process any time soon. The additive manufacturing market is expected to expand from $1 billion in 2017 to $9.3 billion in 2027, recording a CAGR of 24%. Automobile, space, and healthcare are the top contributors in additive manufacturing.

Example:
In 2016, GE invested $39 million to open a new facility for developing and implementing applications for additive manufacturing in Pittsburg. The manufacturing facility, under construction currently, will be equipped with software analytics to improve the capabilities and usage of additive manufacturing as well as contribute to the advancement of materials science and assessment technologies.

Integrating AR and VR to achieve productive synergy
Virtual Reality (VR) and Augmented Reality (AR) technologies have been around for some time now. Due to high manufacturing cost and technical limitations, growth in this segment has remained slow. However, amid the increase in computing power and connectivity, introduction of 5G technologies and companies embracing Industry 4.0, demand for these technologies has surged across various sectors.
The AR and VR market is expected to reach $571.42 billion by 2025 from $11.35 billion in 2017, clocking a CAGR of 63.3%. Consumer, manufacturing and retail are the key growth segments in this market. In 2017, spending on AR and VR in process and discrete manufacturing was estimated to be around 16% of total expenditure. In the manufacturing sector, these technologies are used in areas such as human-robot collaboration, training, maintenance-assembly-repair, product inspection, and building monitoring.

Example:
General Motors (GM) has implemented VR in production processes. This helps engineers modify, view, and assess a number of variants which increases efficiency.
In late 2016, Mitsubishi Electric created a maintenance and assessment system that uses 3D smart glasses. These glasses help technicians to view the checklist on a glass screen that further guides them to components that need to be inspected, and verbally fill out an inspection report after completing each step.
Airbus, a commercial aircraft manufacturer, is working on including VR/AR/MR technologies to introduce a holographic application.

Importance of cybersecurity growing in tandem with digital transformation
Industrial 4.0 entails hyper-connection with smart devices and networks. Billions of devices are connected throughout the manufacturing process. The rise in digital connectivity has also increased the threat of cyberattacks. As per McAfee's analysis, damages associated with cybercrime in this sector stand at over $400 billion, up from $250 billion in 2016. To mitigate the risk of cyber threats, companies are investing in cybersecurity solutions. The industrial cybersecurity market is expected to reach $22.79 billion by 2023 from $13.89 billion in 2017, recording a CAGR of 8.6%.
While these trends have boosted the growth of Industry 4.0, its implementation across industries is still at a nascent stage. Approximately 70% of companies are at the initiation level or unable to go beyond the trial stage. Some of the factors impeding growth are high adoption cost, environment constraints, and maintenance and training of employees to handle and operate automated systems. However, considering the benefits it offers, Industrial 4.0 is expected to be widely accepted and implemented in the long term.
Synopsis: Industrial Revolution–Industry 4.0, also known as smart factories, is the next phase in the digitization of the manufacturing sector where machines will interact with each other and make independent decisions. It encompasses several technologies, such as IoT, big data, and additive manufacturing, used together to collect and evaluate data across machines. This would speed up processes; make them more efficient and flexible, resulting in production of higher quality goods at lower costs.