Fintech Revolution, What's Next…?
Published on 25 Jun, 2019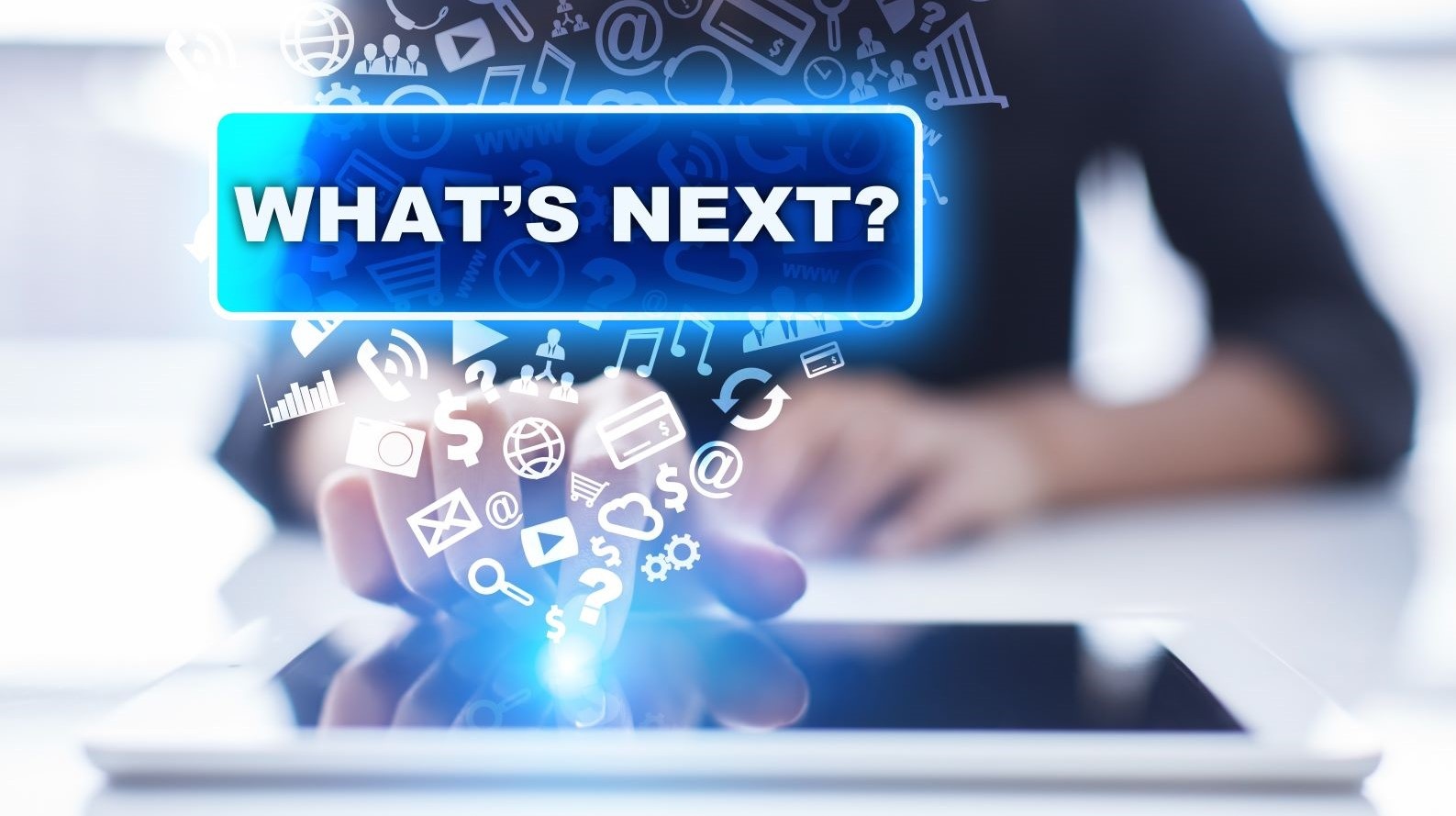 Fintech revolution is the new buzzword in the financial industry which is constantly evolving. This sector has attracted several startups that are bringing technological innovations to the financial market. Investors are closely watching developments fueled by the new revolution. This article highlights the four upcoming areas in Fintech that have high probability of success and early investment opportunities. Many of these start-ups have the potential to become a unicorn and can yield high returns to its investors.
Has the Fintech Revolution slowed?
No, the Fintech revolution continues to disrupt the financial industry worldwide, and this is evident from the increased investment activity in this sector. Investments in Fintech crossed the USD 100 Bn mark in 2018.


Total Investment Activity (VC, PE and M&A) in Fintech (2013-2018)

A deeper analysis, on the other hand, indicates that large disruptions are chiefly concentrated in consumer-facing segments such as payments and consumer lending. These sub-sectors have attracted around 80% of total investments in the Fintech space. Traditional banks have also understood the importance of Fintech companies in the value chain—they now perceive them as partners rather than competitors. We, therefore, believe that Fintech-triggered technological disruption will eventually envelop other areas of the traditional banking industry, irrespective of the current focus on payment and consumer lending.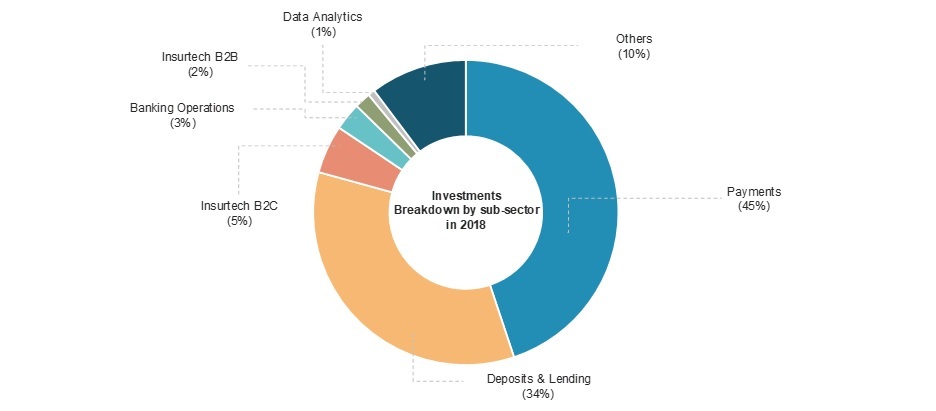 Hunt for Next Innovation in Financial Services
In the words of William Arthur Ward, "Opportunities are like sunrises. If you wait too long, you miss them". Accordingly, it is imperative for private equity/venture capital firms to identify the next potential focus area for a technological breakthrough or disruption and invest in it at an early stage. In our opinion, within Fintech, the following four areas could be the hotbed of activity:


RegTech – Of late, companies are increasingly focusing on the institutional side of Fintech services instead of end consumers.
Strong growth in technologies in the regulatory domain for enhancing processes, also known as RegTech, is expected in 2019-20; it would largely be driven by the increasingly stringent regulatory requirements and demand for strict compliance. RegTech has already started supporting banks in their know-your-customer (KYC) efforts. Banking-as-a-service is another area with immense potential, considering the growing economic pressure on institutions as they deal with the evolving needs of their clients.
Blockchain – The technology is making its inroad in the Fintech ecosystem. It increases security and eliminates the need of a centralized authority, thereby protecting the integrity of data. Blockchain is expected to help banks save on time and cost by minimizing the number of middlemen involved in transactions. Blockchain has piqued a lot of interest among global banks, especially in the trade financing segment. In February 2018, R3, the Blockchain consortium of over 100 financial institutions, along with trade-finance technology specialist, TradeIX, launched the pilot version of their trade finance solution.
Cryptocurrency is largely viewed with caution, given its susceptibility to fraud. However, interestingly, large financial institutions such as Bank of America, Mastercard, and Paypal have filed ~150 patents related to Blockchain and cryptocurrency. This reflects a change in mindset and a growing positive approach of financial institutions toward Blockchain. Investments in companies dedicated to building specific products and solutions based on Blockchain technology are expected to rise exponentially.
Challenger banks in Asia-Pacific – Challenger banks, also known as neobanks, or digital banks have made significant inroads in the banking sector and are attracting large venture capital investment. Rise in costs has led to the growth of branch-free banks that are fully digital and have more freedom and flexibility. These banks can build customer base and meet customer requirements, ensuring complete satisfaction, without incurring additional overheads.
Challenger banks, already a trend in the UK, are now springing up in the Asian market. DBS Bank, for example, has already launched a mobile-only proposition in growing markets like India and Indonesia. Similarly, CIMB Bank introduced digital-only or mobile-only propositions in markets such as the Philippines and Vietnam.
Insurtech – Advanced data techniques and analytics used to identify and quantify risks are changing dynamics in the insurance industry. The sector is expected to shift from one-size-fits-all policies to customized policies. A case in point is the emergence of data analytics and IoT firms; these companies use telematics to monitor driver behavior which helps in customizing the insurance policy and premium.
Innovations in claims processing tools, online policy handling and automated processing to improve customer experience are increasing by leaps and bounds. As the financial ecosystem becomes more interconnected, data services firms will play a key infrastructure role as an aggregation and analysis layer. Traditional insurance companies such as Munich Re, AXA XL, Swiss Re, and Allianz are among the (re)insurers driving tech partnerships globally; this indicates the adoption of new technologies in the insurance sector.

Fintech 2.0 Ushered In?
Possibilities in Fintech are vast and the few trends mentioned above are just the tip of the iceberg. The Fintech revolution can enhance operational efficiency, remove human bias in risk identification, facilitate better understanding of customer needs and (consequently) improve customer experience. Fintech firms that have carved a niche in the AI, IoT, data analytics and Blockchain technology spaces would play a key role by partnering with traditional financial institutions and helping the latter improve products and services for end consumers.

Aranca believes that the future is Fintech 2.0 where larger opportunities for private equity/venture capital firms will be seen in the B2B space vis-à-vis B2C historically. There is an explosion of new technologies and new-age Fintech startups are mushrooming. Investors should closely monitor these advancements and take informed decisions on when and what to invest in.
---
Speak your Mind