Connected Packaging: Technology Enabling Experience
Published on 12 Jul, 2019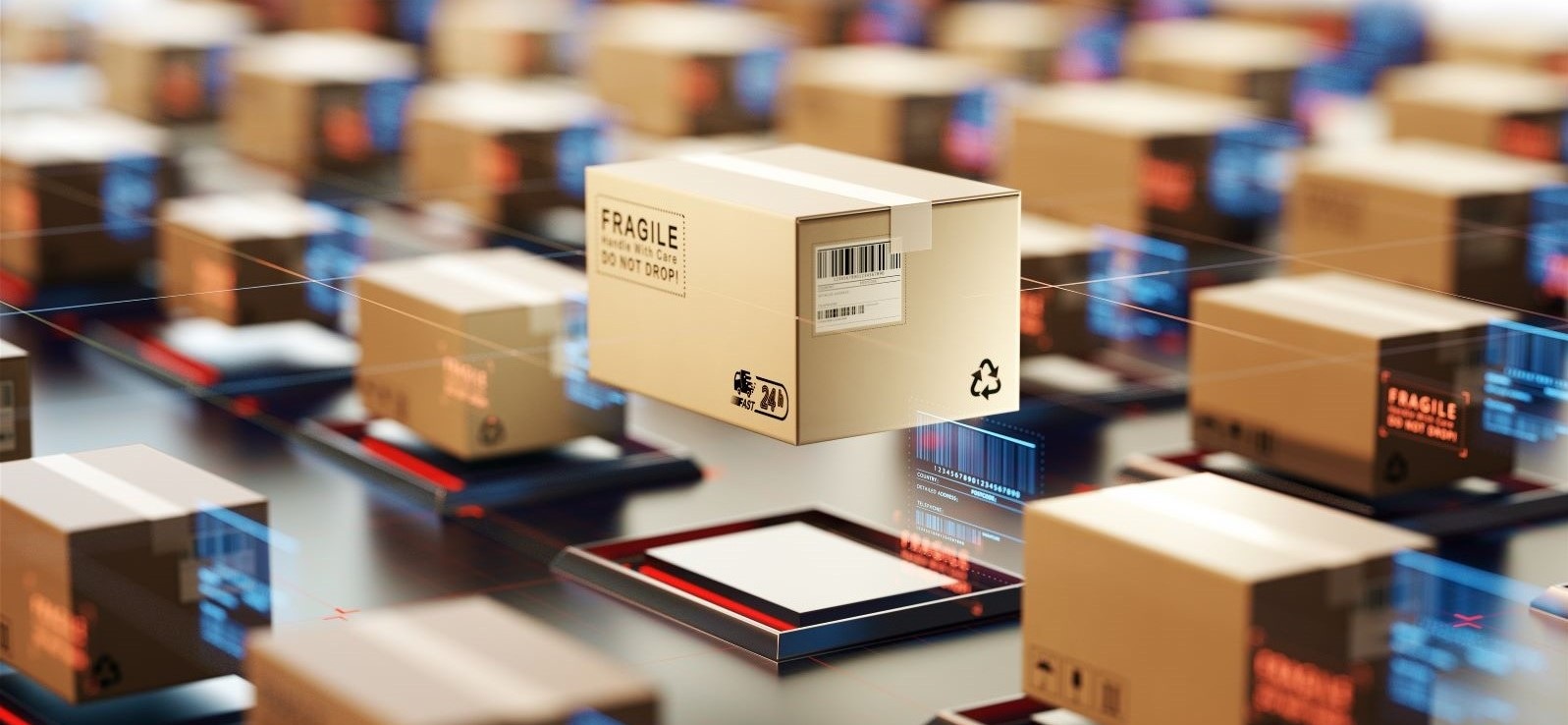 Technological disruptions are taking industries by storm—why should the packaging industry be any different? Connected packaging, a known concept in the industry, has gained momentum recently with brands increasingly reaching out to consumers through non-conventional marketing, and growth in smartphone users. Whether or not the momentum is sustainable or will contribute to growth depends on how effectively disruptive technologies are integrated with traditional packaging to create value for consumers.

Expectations related to packaging of products are changing as consumers increasingly expect a package to do more than just keeping items safe. Smartphone users, for instance, want packages to be interactive: in other words, communicate with the internet, other packages and eventually help consumers connect with the brands. Integrating the Internet of Things (IoT) with product packaging helps consumers connect and improves brand visibility.
Connected packaging refers to packaging embedded with technology (could be any kind – sensors, codes, tags), which enables consumers to connect with relevant content and, likewise, provides useful consumer data to brands that can be leveraged to make business decisions. The technologies in this space mainly include barcodes, quick response (QR) codes, image codes, near field communication (NFC) tags and radio frequency identification (RFID) tags.
Scotch whiskey maker Johnnie Walker's smart bottles equipped with sensor tags are an example of connected packaging. The sensors, by a mere tap of a smartphone, deliver targeted content such as promotional offers and cocktail recipes to consumers and generate valuable consumer data for the company. The tags can also detect if the seal of the bottle was tampered with, thereby ensuring quality and safety.
Smart packaging has several benefits. We have listed a few of these below:
Benefits for Producers/Retailers
Targeted Marketing Tool: Connected packages serve as channel for marketing, enabling the brand to pass on relevant information to customers in an exciting and innovative way. It makes simple products such as drinks and candy bars alive and interactive, thereby enabling companies to differentiate themselves in the market, besides ensuring brand visibility and recognition.

Nutrition products company Lovate upped its marketing game by incorporating NFC tags in product packaging. When a Lovate product is tapped with a smartphone, it connects consumers to platforms for viewing videos, recipes; how-to-use information; and re-ordering the product.

Limited-edition whiskey bottles by Irish whiskey maker Jameson are another case in point. These smart bottles carry NFC tags that connect consumers to prizes and giveaways for St. Patricks Day with a simple phone tap


Customer Data for Analysis: Connected packages not only speak to customers but also listen to them. They facilitate collection of valuable data on several aspects of consumer behavior based on when the package was opened, where it was opened, how often the product is used, etc. Companies can use the information to draw valuable insights on driving sales.

Alba1913, a skincare cosmetics company, puts NFC tags on its cartons with a message "Scan Me". It works on the concept of proximity-based marketing. When the consumer comes close to the tag, it automatically communicates with the person's smartphone and opens the brand's mobile app in seconds. This helps the company receive data on when a customer opened the product package and where the product is travelling. The information is then used to devise the marketing strategy, such as selecting the right mix of products for certain geographies and picking the hero products.


Supply Chain Benefits: An important logistical advantage of packages that are connected is that devices such as RFID tags facilitate tracking of products at various points of the supply chain. This helps producers keep a tab on the location of the product, prevent damage and better manage the supply chain.

Tetra Pak recently launched a connected packaging platform to make its cartons interactive for full traceability of the product. The platform can track and trace the history and location of products, which brings transparency to the supply chain. It offers real-time insights on retailers and enables distributors to effectively manage delivery performance by tracking the movement of stocks and sending alerts in case of issues.
Benefits for Consumers
Interaction with Brand: A smart package makes the experience of consuming a product memorable and helps consumers connect with the brand, thereby achieving consumer delight. Also, by helping consumers engage with the brand, they provide visibility to it. Today, customers want more than a product—they want a personalized, unique experience.

Candy maker PEZ has integrated augmented reality (AR) codes in candy wrappers. Using these codes, consumers can unlock mobile games that correspond with an accompanying PEZ Play app.
Another example is a series of special-edition collectible cans by PepsiCo's Global Design Team and the creators of the movie Black Panther. The magnetic cartons are embedded with fully printed HiLight Smart LEDs that light up when activated to reveal scripts from the movie.


Traceability With the help of connected packages, customers can trace the journey of a product from farm to fork. Access to crucial information such as this is key in building loyalty and trust among customers.

McDonald Australia's AR app TrackMyMacca's uses image recognition software, which links its products to GPS and a database. By scanning the package, customers can obtain information on where the ingredients of the product originated.

Camperdown Dairy's infant formula tins come with labels with QR codes that can be read by smartphones. Using the codes, consumers are able to trace the product across stages of the supply chain. This is very reassuring to the consumers, who are the parents of infants.


Dissemination of Information: Connected packaging does away with the need to give extensive information on the labels of products. With IoT-enabled packages, users can scan and access relevant information and other content as and when required.

Indola, a company selling hairstyling products, developed NFC-enabled packaging for some of its products. The technology connects consumers to webpages offering product information and how-to videos from celebrity ambassadors, among others.

Authenticity of Premium Product: Brands that charge a premium need to ensure that the authenticity of their products is guaranteed and customers are protected from counterfeits.

Hopsy, a local craft beer marketplace and beer delivery service in the US, integrated NFC technology in the labels of its craft beers. These labels can be read by tapping a smartphone on them and are capable of detecting if a product is factory-sealed or has been opened. The labels also provide other information related to breweries where the beer originated, product videos, etc. All these guarantee authenticity of the product.
Given the numerous use cases of connected packaging across industries and product lines, the big question is, is it here to stay in the long term.
While it has gained a lot of traction at C-suite level in companies and attracted significant investment, the rate at which connected packaging will take over depends on the cost of the technology used in its applications and returns on investment. The more sophisticated technologies such as active RFIDs and geo-location tagging used to make packages intelligent and interactive are expensive, while simple bar codes, NFC tags are relatively affordable. Companies need to first figure out the consumer problems (traceability, authenticity, brand interaction, etc.) connected package solves and not just jump on to the IoT bandwagon. This would help them bring real value to consumers, generate returns, and pave the way further for connected packaging.

---
Speak your Mind