Belt and Road Initiative – A Bumpy Ride
Published on 26 Sep, 2019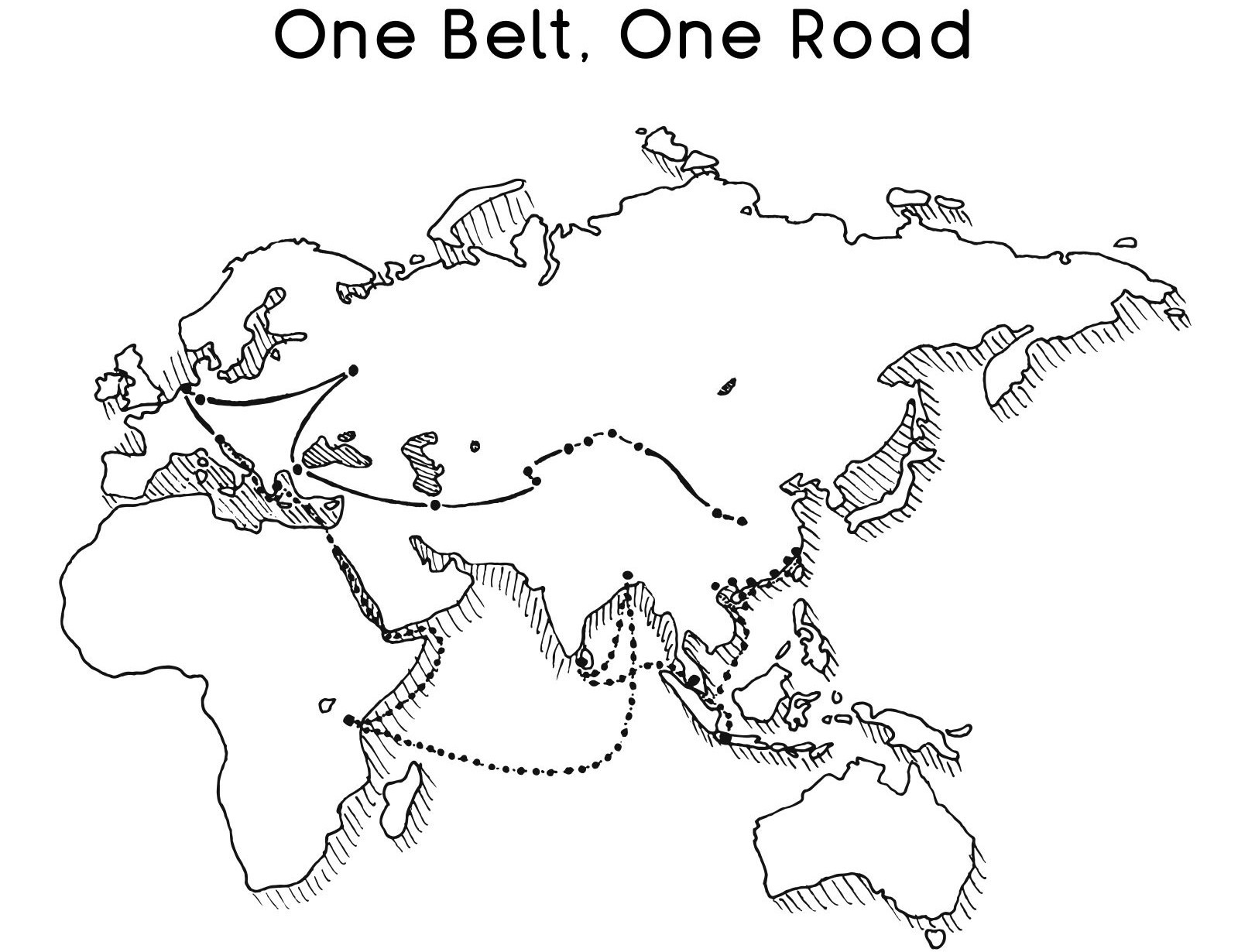 The much-talked about Belt and Road Initiative, an ambitious project of China, is set to strengthen connectivity between Europe and Asia. However, the project has run into rough weather, drawing criticism from various quarters—it is largely seen as a move by China to increase influence on smaller economies and gain entry to new markets. Will this project have a positive global impact or is it just another geopolitical move by one country aimed at self-aggrandizement?
Belt and Road Initiative (BRI), the brainchild of Chinese President Xi Jinping, is having a bumpy ride. Once hailed as the Best Way to Lift the Global Economy, it has been mired in controversies over the past couple of years. Nonetheless, it continues to attract new, influential participants.
Launched by President Jinping in 2013, the BRI is a network of roads, railways and pipelines, linking trade routes in China to those in countries in Southeast Asia, Central Asia, Africa, the Gulf region and Europe. The objective of the initiative is to revive and expand the ancient trade path, the Silk Road, between Asia and Europe. So far, more than 120 countries have signed up for BRI, which comprises six economic corridors and a maritime route. Land routes are a part of Silk Road Economic Belt, a route that connects China with Central Asia, Eastern and Western Europe, while the maritime route, termed as the 21st Century Maritime Silk Road, is a sea route connecting China to Southeast Asia, Central Asia and Africa.
Despite its ambitious goal to promote and facilitate connectivity globally, big-ticket projects under BRI have thus far been confined to China's immediate neighbors. Some of the flagship projects are the New Eurasian Land Bridge and China-Central Asia-West Asia Corridor through Kazakhstan, the China-Pakistan Economic Corridor through Pakistan, and the Southern Transport Corridor through the ASEAN region.
In other regions, the 21st Century Maritime Silk Road initiative has focused on investments in various ports such as in Djibouti, Malacca in Malaysia, Piraeus in Greece, and Duisberg in Germany. Chinese shipping companies have been buying equity in various European ports over the past few years, much to the consternation of the European Union and the US.
Benefits for China
China, being the world's leading manufacturer and largest exporter, is constantly on the lookout for new markets for its products. BRI would facilitate just that, in addition to providing a host of other benefits, both economic and geopolitical.
First, it will provide access to end markets, while reducing the time and costs involved in transportation. According to a World Bank report, the initiative is likely to reduce the shipment time by 1.7–3.2% for Belt and Road economies, while trade costs could decline by 1.5–2.8%. It would also boost intergovernmental communication, which can produce economic treaties and trade deals. This would open up new markets, and further strengthen the Chinese economy.
Second, infrastructure projects under the initiative bode well for Chinese construction and contracting firms. Since local construction companies in most Belt and Road economies lag behind their Chinese counterparts in terms of competence, state-owned companies in China end up bagging most of the new projects.
Third, BRI could, to a large extent, allay China's energy security concerns. China is the second largest oil and gas consumer in the world (after the US) and meets the major part of its demand for energy through imports. Over 50% of China's oil imports originate in the Middle East and North Africa, and follow a long route through territorial waters controlled by multiple South and Southeast Asian countries. In addition to being time-consuming, the sea route from the Middle East to China includes possible choke points in the Strait of Malacca and the South China Sea. The China-Pakistan Economic Corridor (CPEC), connecting the Gwadar port in Pakistan to Xinjiang in China, would address both these concerns. The oil and gas pipeline networks connecting China with Russia and Central Asia further diversify its oil and gas import routes.
Advantages for Partnering Countries
The BRI is backed by several large financial institutions such as the China Development Bank, Export-Import Bank of China, Asian Infrastructure Investment Bank and New Development Bank, in addition to the Silk Road Fund, and international banks such as HSBC. These funds could provide the momentum and investments required for developing infrastructure, and generating employment, particularly in emerging economies.
Participants also stand to gain commercially from these infrastructure projects by way of improvement in internal logistics, and opening up of new trade avenues. For instance, in Pakistan, BRI investments in energy infrastructure are projected to address its electricity shortage, enhancing annual GDP growth by around 2%; plus, they are expected to generate around 700,000 direct employment opportunities.
Initiative Not Without Criticism
Most projects under the BRI banner are supported by Chinese banks, including China Development Bank and Export-Import Bank of China. Critics view such Chinese investments as a debt trap for emerging economies and means for China to gain control of infrastructure assets in faraway lands in line with its agenda to further its geopolitical ambitions. The acquisition of Hambantota port in Sri Lanka, although not part of BRI, was widely seen as indicative of China's unwavering focus on capitalizing its investments.
By creating new export markets for Chinese goods, the initiative is perceived to mainly benefit China, rather than the host countries. As such, countries with lackluster economic growth potential and unstable political conditions may not be in a position to benefit the most from the new infrastructure proposed under BRI. Furthermore, many European countries view Chinese investments in port infrastructure in cities such as Trieste, Palermo and Genoa, and development of 5G network (by Huawei) in Monaco as a threat to security.
In the light of these concerns, several countries have scaled down investments. The Government of Myanmar announced in July 2018 that it would scale down its Kyaukpyu port project to $1.3bn from $7.3bn, adding that it would be financed entirely by the private sector.
Growing Interest Amid Criticism
Despite the criticism, the Second Belt and Road Forum (BRF) for International Cooperation (held in April 2019 in Beijing) received a great response, attracting around 5,000 participant vis-à-vis 1,500 in the first BRF. Over the five years since BRI has taken shape, it has covered 174 cooperation documents with 126 countries and 29 international organizations. The initiative has made huge inroads in Africa, with 39 countries listed under it. In March 2019, Italy joined the BRI, becoming the first G-7 country to participate in the initiative.

This shows that despite conflicting opinions, several countries continue to see merit in the BRI. China's new-found willingness to invite global partners to fund BRI projects may have also helped tilt the public opinion in its favor. For instance, Bank of China recently issued eight types of bonds in five currencies to raise low-cost funds for projects. The debt-sustainability analysis was published in the Second BRF for International Cooperation.
Given the diverse opinions, economies would do well to carry out an unbiased assessment of how BRI could assist them in achieving their long-term goals, before committing to or refraining from participating in it. Equally important would be an in-depth analysis of the various funding and repayment options available, as this way, economies can avoid unnecessary debt.