5 Flaws and Fixes in P2P Lending That Could Make Banking Obsolete
Published on 22 Aug, 2016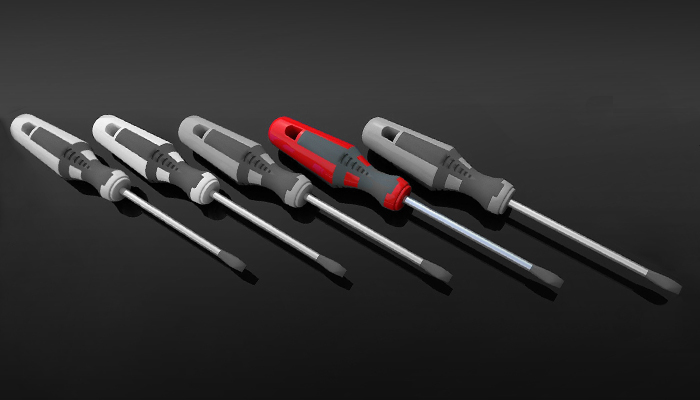 Online marketplace lending platforms — aka P2P platforms — could be a real threat to the banking sector if they get these things right.
An odd blend of crowdsourcing and crowdfunding, peer-to-peer lending has grown steadily over the past decade, garnering interest (pun intended) from investors and borrowers alike.
They're certainly going head-to-head with traditional banks.
Spoilt for choice at a time when 10-year government bond yields have turned negative, most investors are looking for better returns. Marketplace platforms have thrived as the banking sector weathered regulations and the withering effects of a cold, almost unforgivingly grim economic climate. Marketplace lending platforms offer better returns than traditional banks right now, and they're attracting investors like ants to a picnic.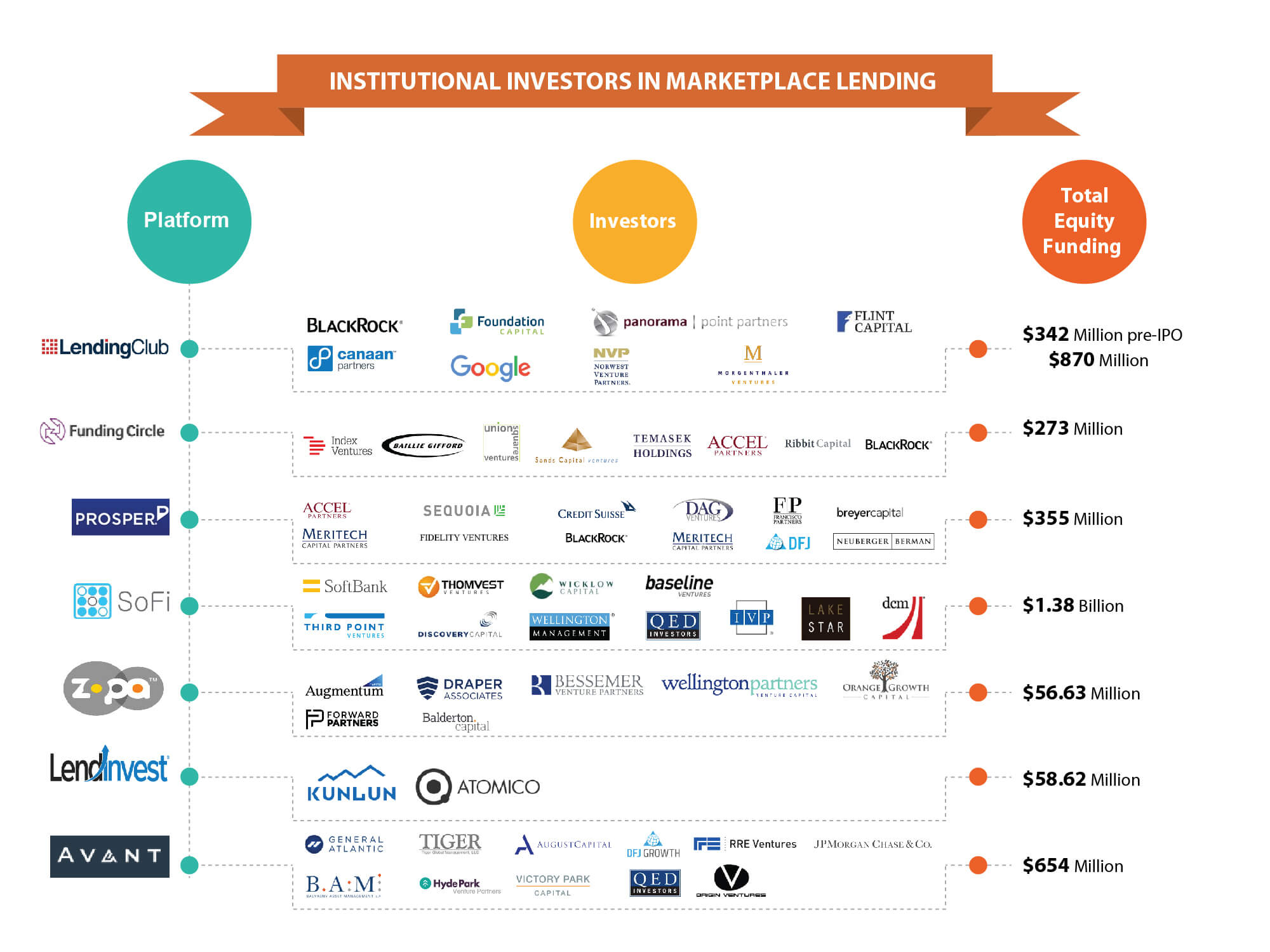 Source: Desk Research

They're a pretty good deal for both sides of the table too.
By allowing lenders to bid competitively, borrowers end up with the lowest interest rates possible. P2P lending platforms are perfect for underserved customers that wouldn't usually get a decent line of credit from a bank, allowing entrepreneurs and small businesses (that are otherwise deemed too risky) easy access to loans, flexible terms, and low interest rates.
Marketplace lending grew exponentially in the US, the UK, and China due to growing demand for consumer credit, property loans, and SME finance. These platforms have grown rapidly through the adoption of new technology such as big data analytics, expanding their loan product offerings, and running off the cloud with minimal overhead.
According to industry experts, the global online lending market is projected to reach $290 billion by 2020.
Despite its strong growth however, marketplace lending is still a fledgling sector as compared to traditional bank lending. Growth will be driven by the US and the UK, primarily because digital infrastructure in most other countries still has some catching up to do. If online lending platforms want to be the future of banking, they'll need to iron out a few kinks before they're really a force to reckon with.
Problem #1 — Inherent Risks from Credit Rating Approach
Marketplace platforms generate revenue from loan origination fees (1–4% of the loan amount) and servicing fees. Such platforms do not face direct credit risks, as they do not hold loans or retain interest like banks. Investors are still vulnerable however, at risk from the numerous credit rating approaches that different lending platforms follow.
Right now, marketplace platforms incorporate credit scoring models using data on social media connections, ratings from business directories, education, employment, income, and license. Moreover, these credit scoring models have been in play in an overall low-interest environment, which means they've still to prove themselves in a serious market stress-test. Investors in marketplace platforms should definitely look into the credit rating risks associated with their loans.
Solution — Follow a Standardized Credit Rating Approach
Marketplace lending platforms could improve credit risk management using data-driven algorithms and advanced analytics to evaluate their borrowers' risk profiles. While assessing credit risks using social data, marketplace lending platforms could also integrate credit assessment practices followed by private lending institutions. Moreover, companies offering online credit scores, such as TypeScore, Aire, VantageScore, and Zestfinance, could provide improved credit risk models and risk analytics to lending platforms. A standardized credit rating system and timely scrutiny of the credit scoring approach used can play a critical role in protecting investors' interests.
Problem #2 — Reputational Risk and Vulnerability Issues
A recent debacle at LendingClub forced its CEO Reynaud Laplanche to resign after he failed to disclose an investment in one of LendingClub's customers, leading to a steep decline in the company's share value. LendingClub's post-IPO stock performance has been weak since, with stocks falling sharply to $5 levels.
Investor enthusiasm can easily decline due to slower than expected growth and such governance issues. The diminishing value of such platforms poses a significant challenge to the reputation of marketplace lending as a whole, raising concerns about further investors and growth momentum.
Solution — Build a Sterling Reputation and Attract Private Investors
A greater number of private funds and investment trusts would allow more investors to access the marketplace lending market in an environment where banks are reducing lending.
To sustain growth, marketplace lending platforms need to establish a reputation for managing risks, securing a stable flow of funds from investment trusts and other sources.
Problem #3 — Volatile Market Expectations
Borrowers certainly benefit from the transparency that marketplace platforms provide in terms of fees and charges. That could all change however. Growing economic uncertainty and investors' push for profitability could affect transparency and spike interest rates. RateSetter recently increased its expected losses by about 24.4% due to economic uncertainty. A rise in defaults from borrowers or higher interest rates could severely damage lending platforms.
Solution — Target New Customer and Loan Segments
Marketplace lending has, thus far, focused primarily on unsecured consumer credit, SMEs, and real estate. Roping in a more diverse clientele could mitigate the overall risks, allowing P2P lending platforms to grow unabated. SoFi started focusing on student loans last year, quickly becoming the largest provider of student loan refinancing. Similarly, other platforms need to adopt a strategy that expands services to more diversified customer segments.
Marketplace lending could also branch out into other consumer loan segments, such as e-commerce, digital electronics, and automotive finance. Although marketplace lending is limited to US and UK customers right now, with time and technology, these platforms could expand services to untapped regions such as Europe and developed Asia.
Problem #4 — Federal Regulation Could Ruin Investor Appetite
The lower cost of borrowing has been a big lure for P2P lending, and it's grown faster than anyone bargained for over the last couple of years. Marketplace lending platforms witnessed stellar growth as they attracted large private investors amid expectations of low market returns, with institutional investors such as venture funds, private equity funds, and other investment funds investing in these platforms.
Any change in the US Fed policy on interest rates could seriously curb investment flows to marketplace platforms however. Most funds currently lending to the sector would shift their investments to other financial instruments for better returns.
Solution — Overcome Regulatory Barriers in Marketplace Lending
As certain lending segments scale up, regulators are likely to undertake high-level scrutiny and enforce tighter regulations.
An autonomous regulatory oversight should be in place, with an emphasis on fair lending activities and effectively managed operations that safeguard the interests of stakeholders. To effectively prepare for regulatory scrutiny, lending platforms should collaborate and establish a set of "industry best practices" autonomously, in good faith. Major marketplace platform associations such as P2PFA and the Marketplace Lending Association are capable of promoting good governance and operating standards. These associations have the potential to foster innovation while creating a healthy environment for lending platforms.
Problem #5 — Participating Investment Trusts and Funds Could Complexify the Marketplace
Investment trusts and closed-end funds are a big source of capital for marketplace lending platforms. These funds provide low-cost and short-duration access to investors, providing them better yields across multiple platforms. Major investment trusts listed on the London Stock Exchange include P2P Global Investments (£725 Million), VPC Specialty Lending (£308 Million), Ranger Direct Lending (£153 Million), and GLI Alternative Finance (£95 Million). Private funds such as Rozes Invest, Ranger Specialty Income, and Van Eck Overland also offer lucrative investment opportunities. Moreover, platforms such as Funding Circle launched a 'P2P Investment Trust' to focus on SME loans in the US and Europe.
These different investment vehicles carry their own intrinsic hazards of liquidity and market risks.
Solution — Implement Fail-safe Mechanisms
Marketplace lending platforms currently endure minimal regulatory supervision. While regulation could possibly deter marketplace lending and shift focus on margins rather than growth, some agreed-upon standard risk management protocols in the industry will be essential for these platforms to thrive. Further, marketplace platforms should keep a track of investment flows and maintain sufficient buffer to defend against market risk.
Constant innovation and an agile ability to engage the next generation of digital customers is an obvious evolution of banking and finance as we know it.
If they can reliably offer new and better products and services, marketplace lending platforms could be an integral wing in the future of FinTech.
---
Speak your Mind