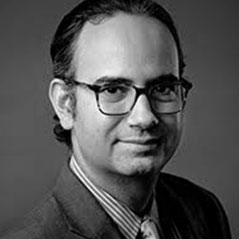 Raoul Bhavnani
Raoul is a Senior Managing Director in the Strategic Communications segment at FTI Consulting, and is based in New York. He also serves as global head of the segment's Strategy Consulting & Research practice.
For more than 20 years, he has worked at the intersection of communications, finance and government affairs while living in Asia Pacific, EMEA and the United States. Raoul began his career on Wall Street, with several years at Morgan Stanley in India and the United States as an investment banker and fixed-income specialist.
His expertise involves the development and application of analytical methods in communications and business strategy, as well as the management of large, global client engagements. He has worked on major assignments involving corporate-reputation issues; crisis and issues management; executive transitions; and financial communications — across multiple industries, including financial institutions; and telecom, media and technology.
Raoul is a cum laude graduate of Princeton University, and is active in a leadership capacity with a variety of civic and cultural organizations around the world.
© 2019, Aranca. All rights reserved.
United States | United Kingdom | China | India | Dubai | KSA