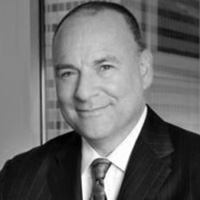 Dr Carl Sheeler
Carl brings wisdom gained from 25 years of litigation expertise. His rich background in corporate governance, business and military operations, strategic planning, finance and academia helps him address complex risk measurement, management and mitigation issues for both public and private companies. His experience includes family office/business valuation and advisory services associated with inter-generational planning, equity transfers laden with estate and gift tax issues as well as partial and full liquidity event options and disruptions.
Carl is considered a thought-leader in identifying and quantifying risks and how intangible assets create, enhance and diminish value. He is an authority on trust & estate, and ESOP valuation issues. His Court/IRS qualified litigation and public and private equity/enterprise valuation expertise includes testimony on numerous breach of duty, damages/diminution of value/lost income, class action, dissenting/oppression shareholder, partner and tax authority disputes
He has written and presented over 300 treatises on valuation, merger, acquisition, divesture and litigation-related matters. Carl serves on two national valuation boards and is authoring a Value Creation treatise for John Wiley & Sons.
© 2019, Aranca. All rights reserved.
United States | United Kingdom | China | India | Dubai | KSA